Autumn Buchanan - Secretary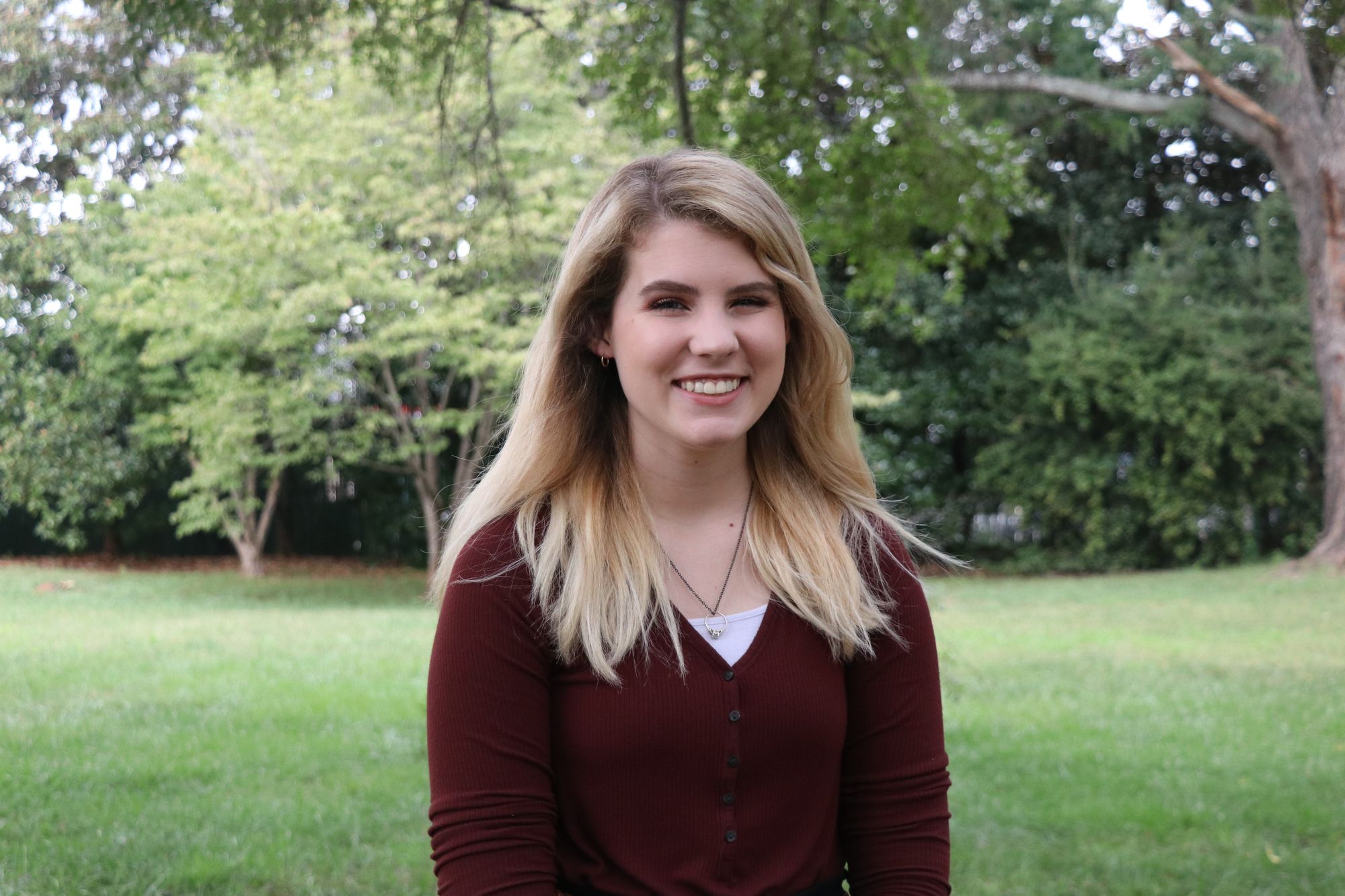 Autumn Buchanan, a senior in the school of business, has been a voracious reader since the age of 3. Her repertoire of books includes anything from Dr. Seuss's whimsical tales to Malcolm Gladwell's psychological insight on success. She has recently dipped her toes into writing poetry; abstract blank and free verse poems are her favorite to compose. She believes strongly that words can both be beautiful and convey important truth. Autumn's other pastimes include playing piano, singing in choir, and organizing both her internal self and her surroundings. Her favorite way to spend her limited free time is discussing theology and life in general over coffee with friends and family. In whatever she does, she wishes that God will be glorified.
Kathleen Coyle - Staff Writer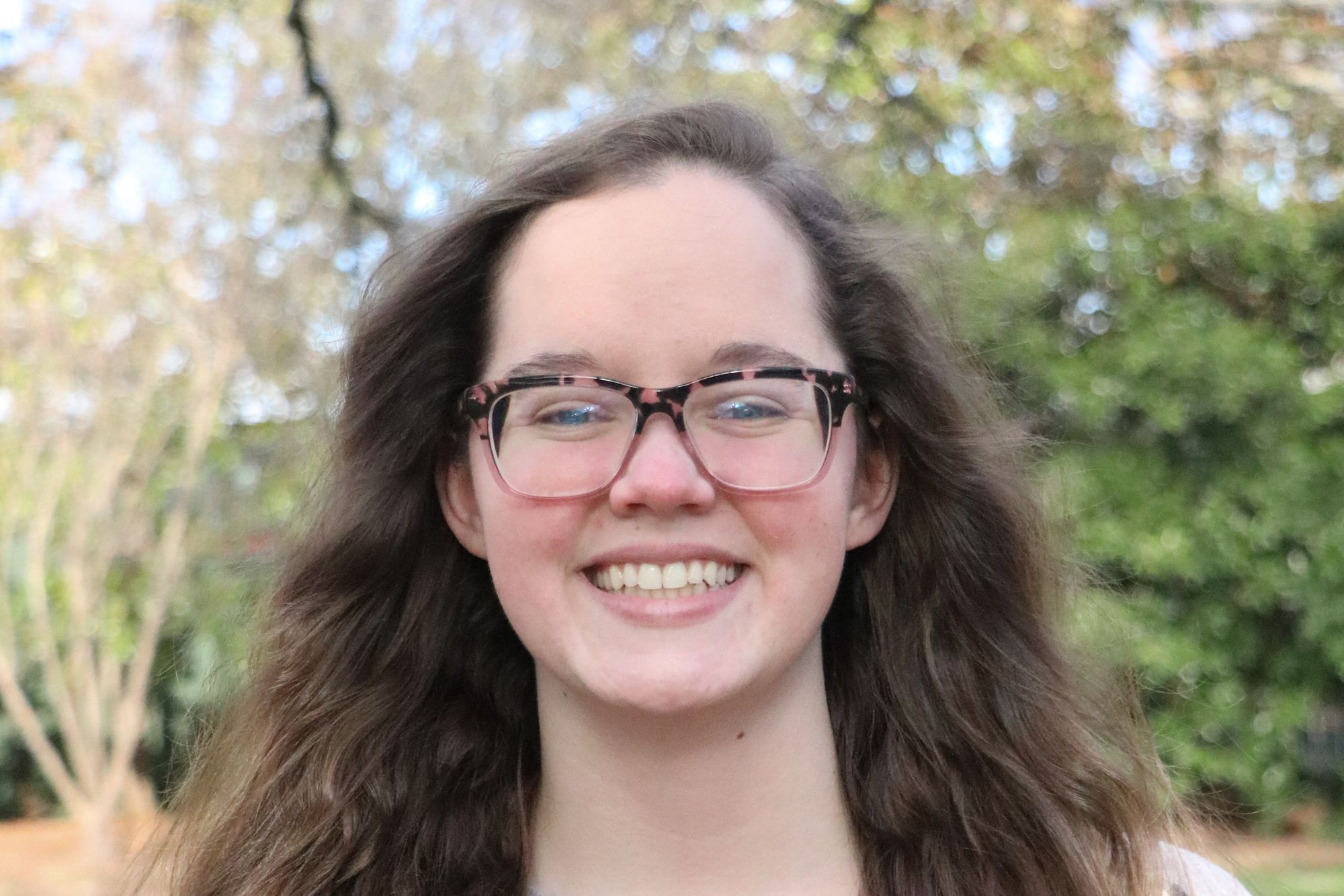 Kathleen Coyle is a senior who enjoys spoiling her three dogs, sleeping the day away, and a good cup of coffee. She began writing stories at a very young age and never looked back, following her wild imagination to faraway places. Kathleen writes anything she can dream up but has a soft spot for the fantastical, hoping to reveal to her audience the worlds that exist in her mind. She strives every day to become a better writer by learning from others and drawing from her own personal experiences to make her characters realistic and help them to come alive. Her dream is to one day be a best-selling novelist but will continue to write no matter what, whether her audience be big or small.
Miranda Chapman - Staff Writer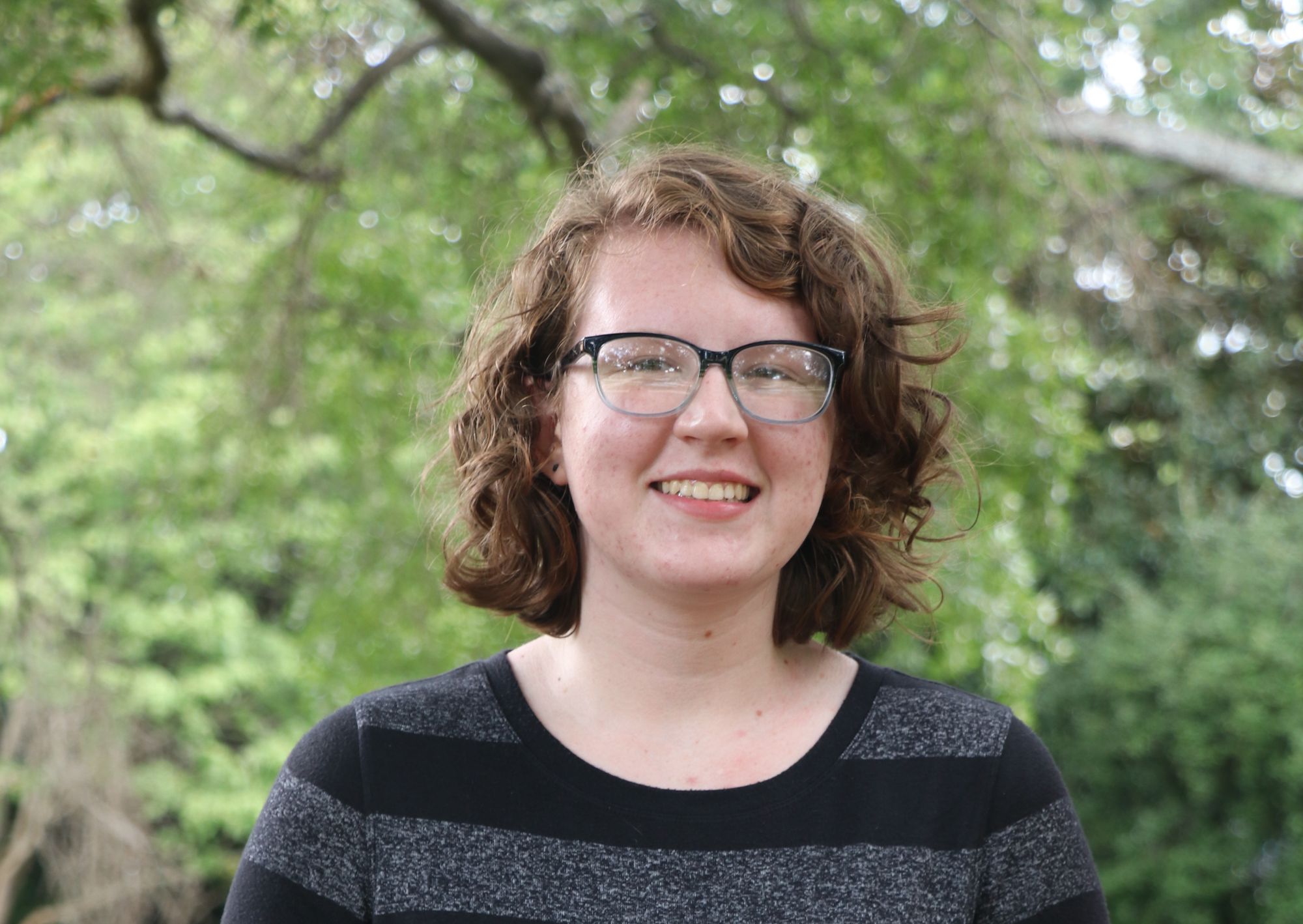 Miranda Chapman, a junior Composite Social Studies Education major, overflows with a passion for storytelling. If there is a way to tell a story, she has probably tried it. She loves creating art, making music, writing, and filmmaking, just to name a few. She believes the world is a wild and beautiful place with countless tales to be told, and she hopes that she can even begin to scratch the surface. She knows that language is a gift from God and seeks to use that gift to point others to Christ. In her free time, Miranda can often be found cuddled in a blanket with her cat and her journal. If not there, she is probably playing guitar or making cookies. As a future high school history teacher and cannot wait to spend her days telling students the stories that formed the world in which they live.
Melinda Dersch - Photographer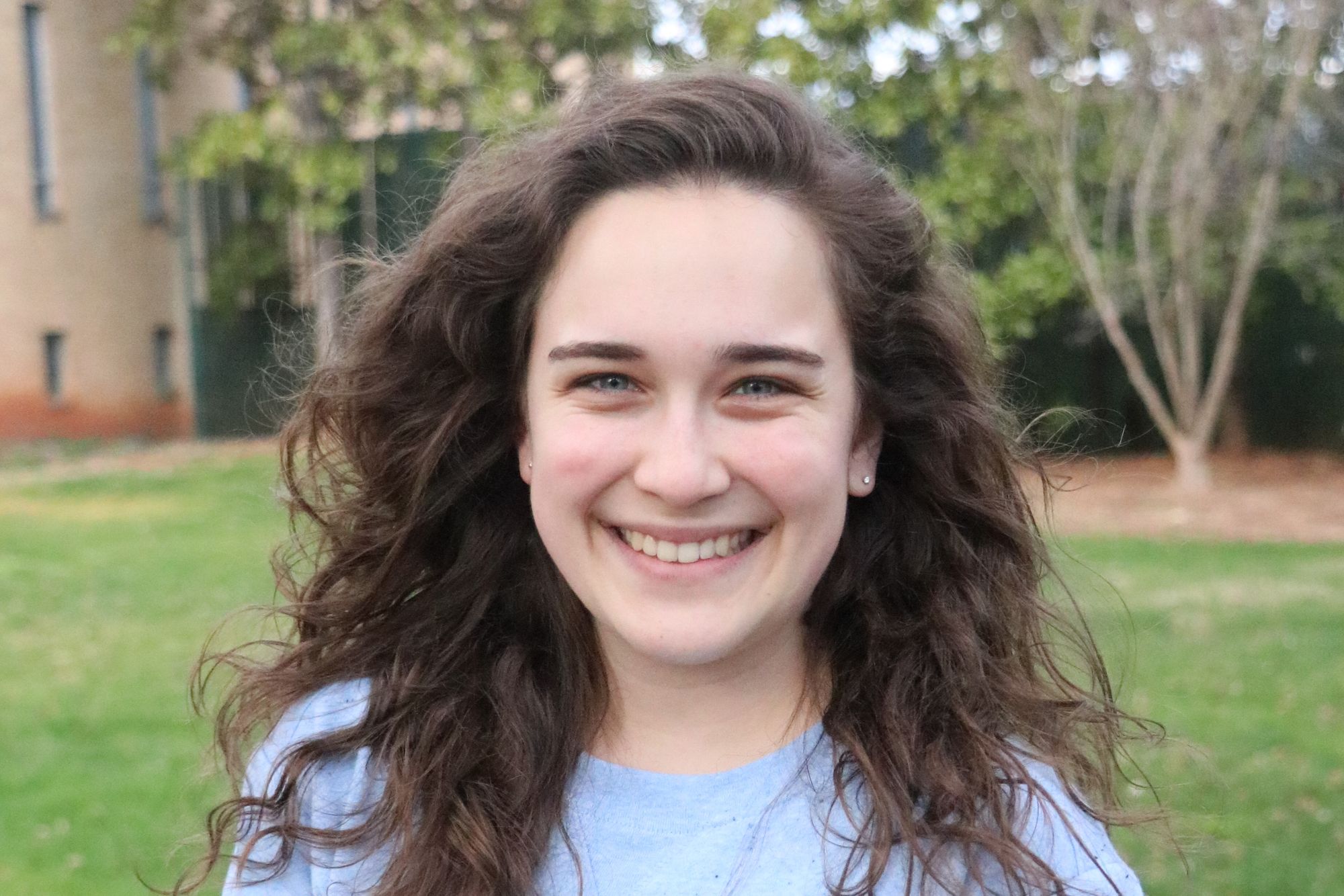 Melinda (Millie) Dersch is a senior nursing major with a love for the arts. She is a book nerd and proud hobbit, loves painting and photography, and music. She herself is a musician who plays violin and piano as well as sings. When she's not working hard in her studies to become a registered nurse, she can be found spending time with friends, volunteering at her local church, or growing her love of photography through her personal business, Melinda Dersch Photography. She is excited to work with the Inkwell design team as photographer and social media designer.
Alaura Fleischman - Staff Writer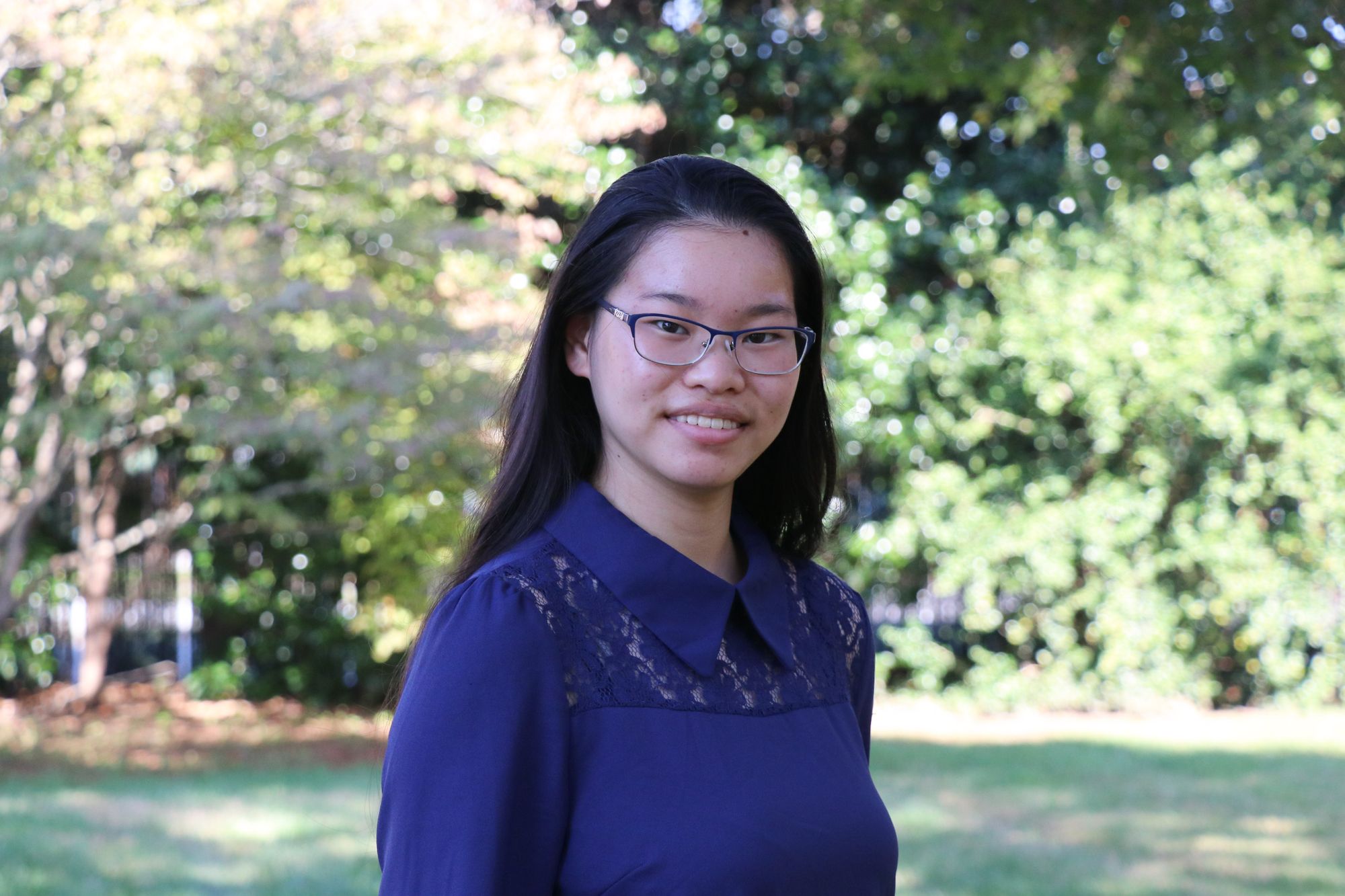 Alaura Fleischman is a sophomore international studies major in love with languages and the words that express them. She is an avid reader and one day hopes to be able to read Chinese literature in its original language. She has been writing intermittently since elementary school and enjoys descriptive storytelling and playing with words to create striking imagery. Besides traditional writing, she would one day like to try her hand at writing a graphic novel. Alaura is always ready to learn new things and is fascinated with tea, crafting, and traditional Chinese music. This is her first time writing as part of a group, and she is excited to be able to contribute to Inkwell.
Dannielle Gayneaux - Social Media Coordinator
Dannielle (Dani) Gayneaux is a senior from the Washington D.C. area.  She is studying Journalism and Mass Communication. Her passion is ethical, accurate, and impactful storytelling. She loves to research and plot novels she'll probably never write and enjoys thinking up fictional characters, places and situations. She is excited to bring her skills to do a different field than she's used to.  Dani has been influenced by many sources of media throughout her life. When she was young she was (and still is) an avid reader.  She is constantly seeking creative outlets to grow and utilize her skills.
Haleigh Henegan - Designer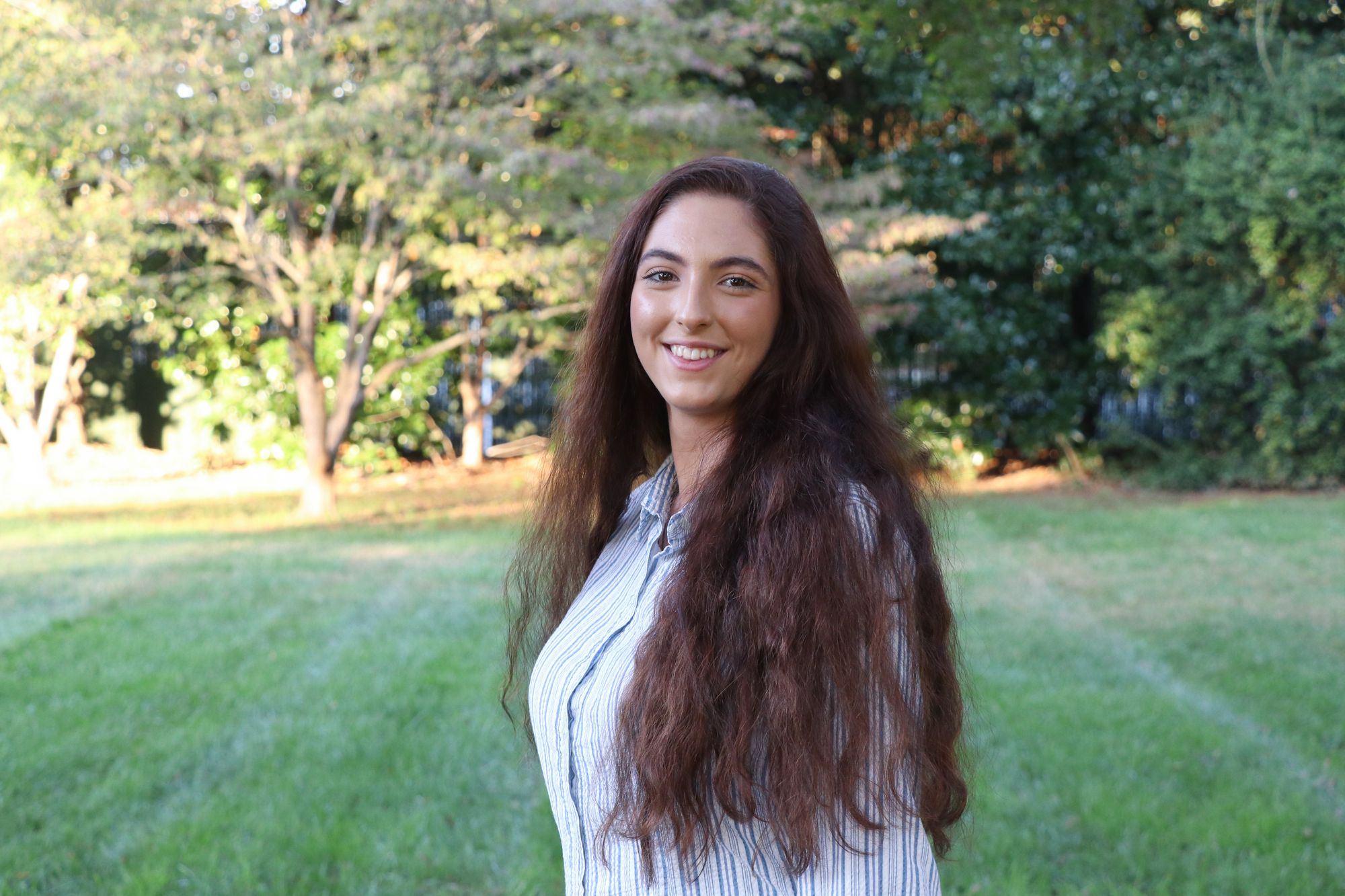 Haleigh Henegan is a junior studying graphic design. She has loved art ever since she began drawing in kindergarten. She loves baking, painting, and going on adventures, including many other hobbies that inspire her to create. A native Floridian moved to South Carolina; she is excited for her future in the world of design. Her dream is to create the next Bible Kids Show to inspire the next generation of Believers. She is excited to serve on the Inkwell team and use her skills to make an impact for God's Glory.
Renee Kalagayan - Poetry Editor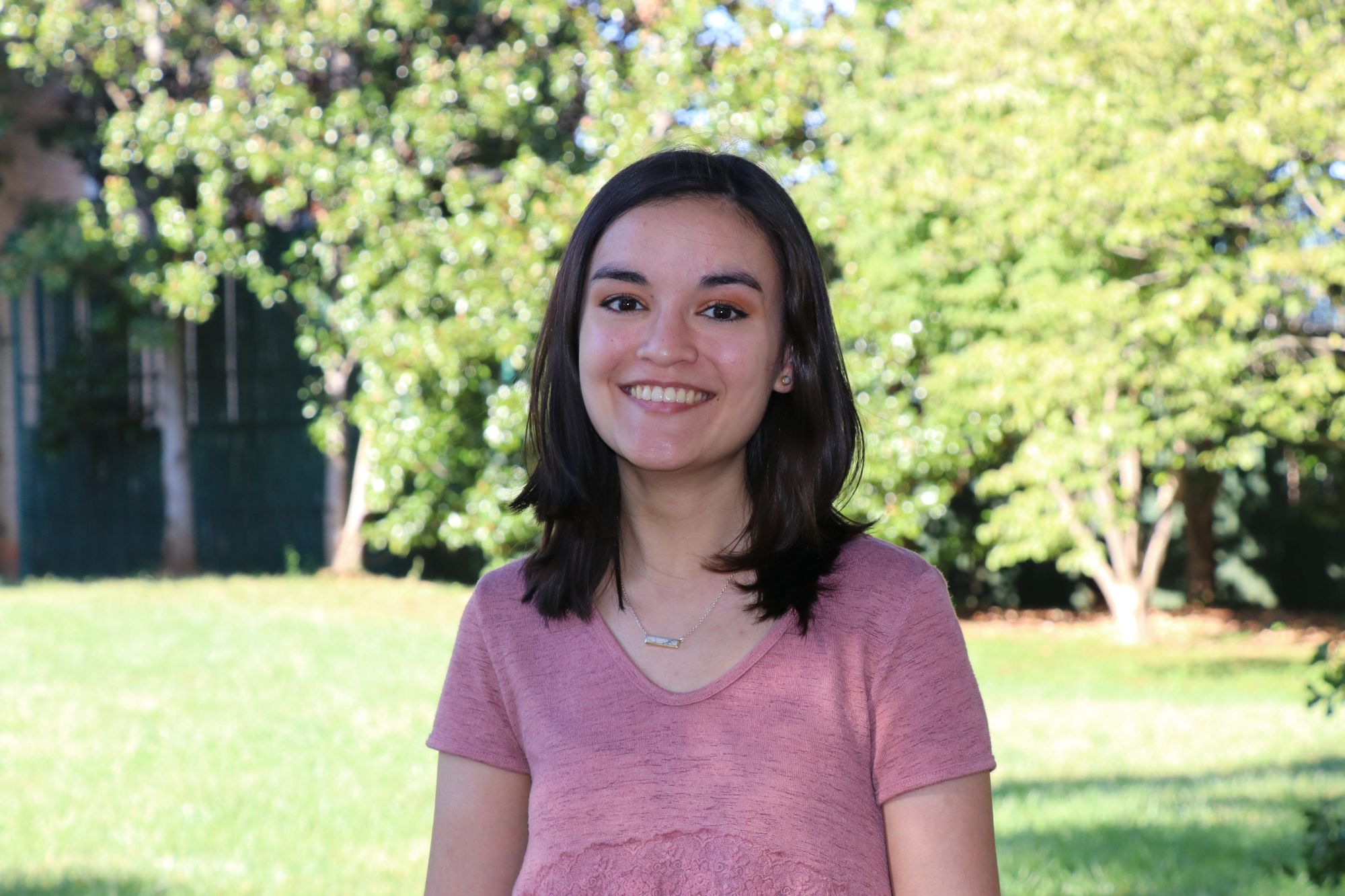 Renee is a junior studying communication and creative writing. She believes writing is her God-given gift and wants to pursue her talent in communicating stories. Though Renee enjoys all genres of writing, her favorite is poetry. Drawing most of her inspiration from the outdoors, Renee believes poems give depth to human experience that is unattainable through other media. She hopes to publish several of her own collections in the near future. When she's not writing poetry or studying for school, Renee enjoys singing, reading, taking care of her plants, and exploring new places around her hometown. After receiving her bachelor's degree, Renee aspires to obtain her TESOL certification and teach English in Japan. However, if the Lord closes that door, she would be perfectly happy in the States employed in SpaceX communications.
Katelyn Lain - Staff Writer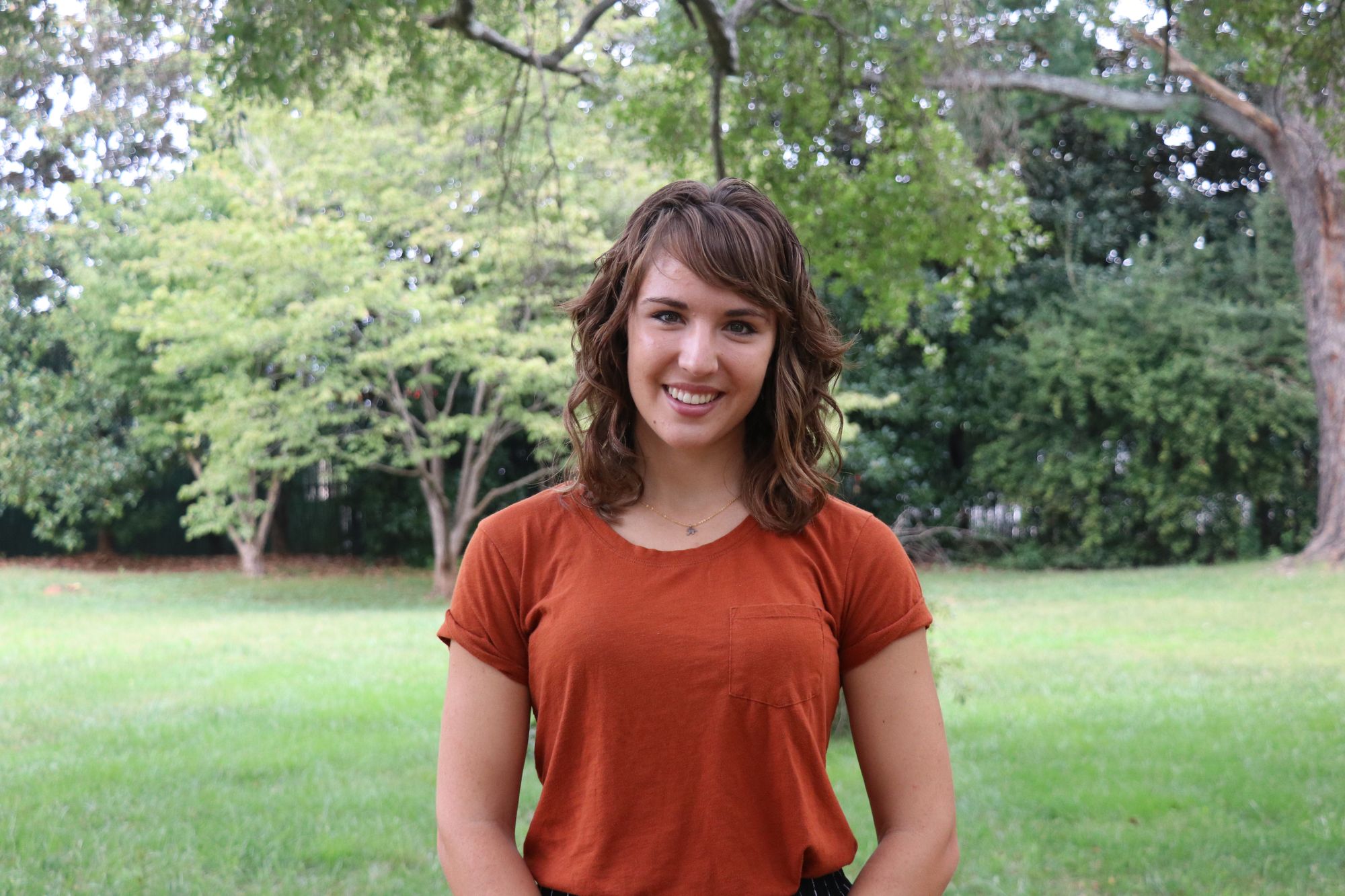 Katelyn Lain, senior, has lived in Florida her entire life. Most of the things she enjoys there are the outdoors: horseback riding, fishing, hunting, running, swimming, and, of course, writing. She specifically enjoys writing when it involves a true story. Most of her reading includes biographies about new places, adventurous experiences, risky decisions, or dangerous encounters. Real life is more exciting to her than other genres because you never know if it will happen to you. Her writing dream is to travel to different countries writing biographical novels and letters of support for missionaries, accurately describing their work.
Katie Lilly - Copy Editor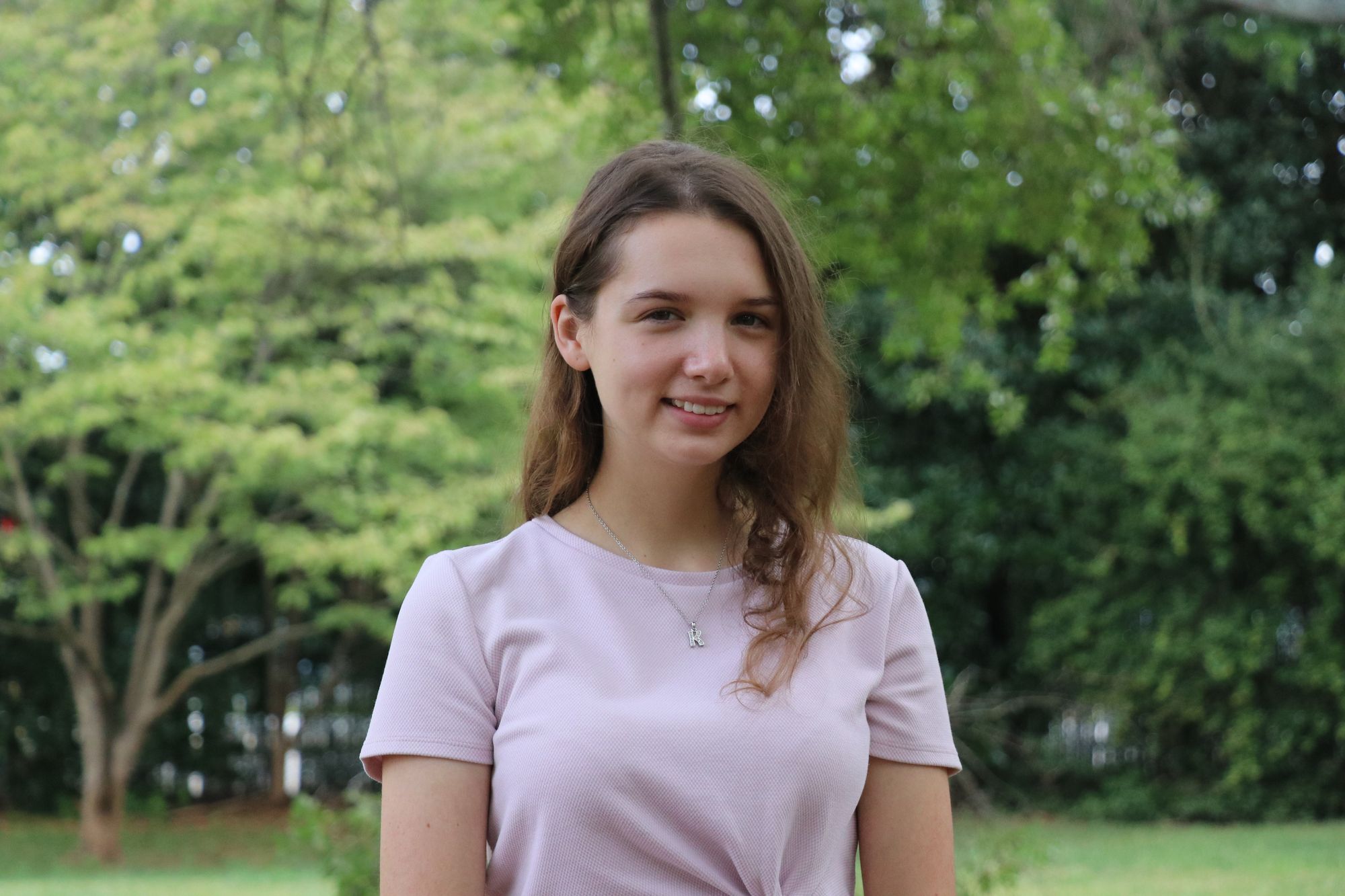 Katie Lilly is a sophomore English major from Greenville, South Carolina. Like many of her fellow staff members, Katie's love of reading began practically as soon as she learned to read. As a child her favorite authors included Beverly Cleary and Mildred Wirt Benson. Currently she is attempting to understand the exceedingly eccentric Leo Tolstoy, her favorite author, by reading (and rereading) both his fiction and nonfiction works. Much to the annoyance of her family and friends, Katie also enjoys correcting others' grammar, a hobby she hopes to one day turn into a profession. If she is not reading, she is probably playing her piano or walking her dog.
Macy McArthur - Treasurer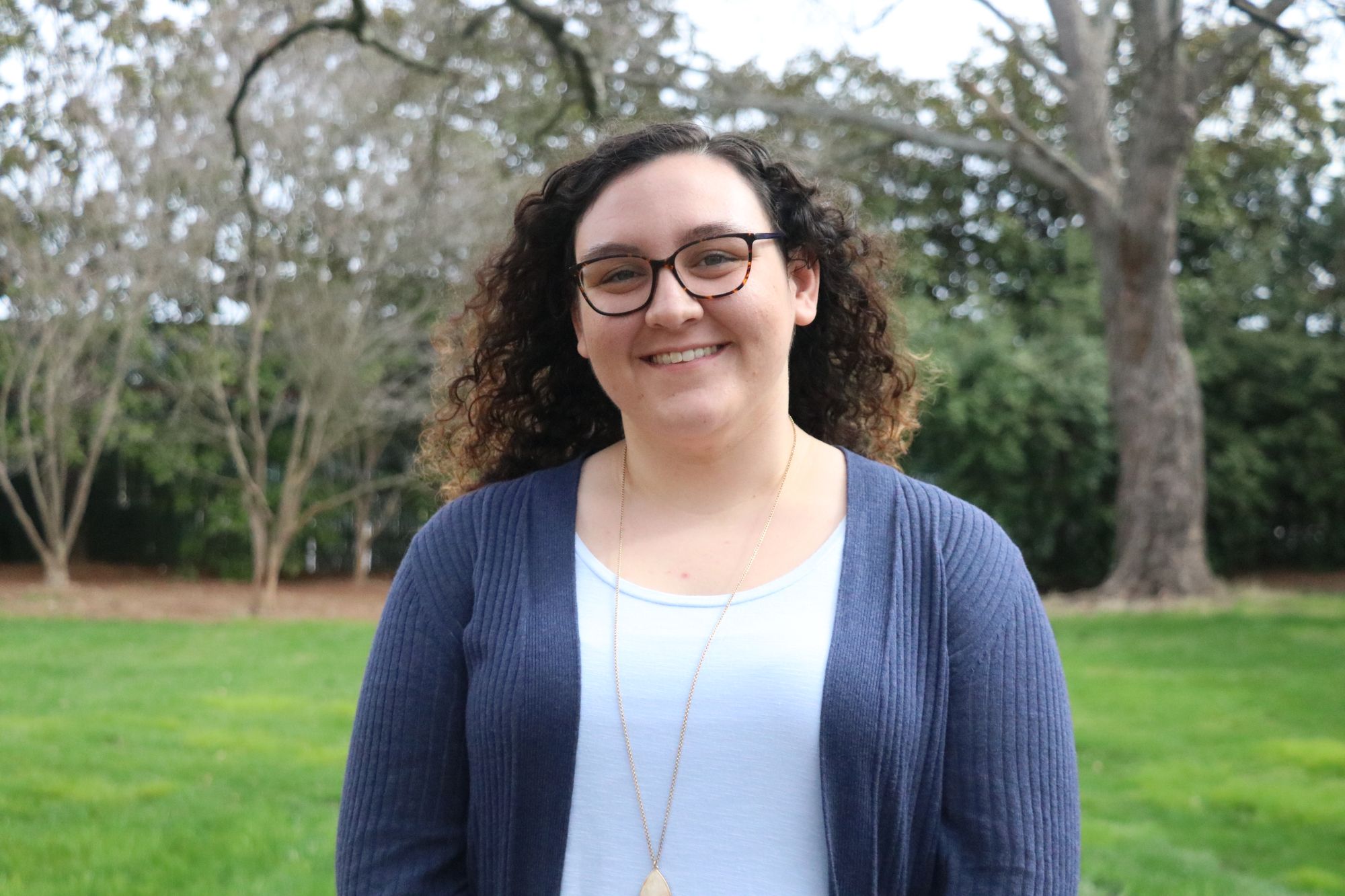 Macy McArthur is a senior Spanish Education major. She loves learning about other cultures and languages and hopes to travel to Europe. She has already been to many places in Latin America, but she hopes to return someday. She is a people person and a huge Disney nerd. Her extroverted nature makes her very excited to invest in the lives of high school students in her future career as a teacher. She hopes to teach abroad in the future but is content to stay in the States as a teacher as well if that is what the Lord has planned for her life.
Emily McCullough - Staff Writer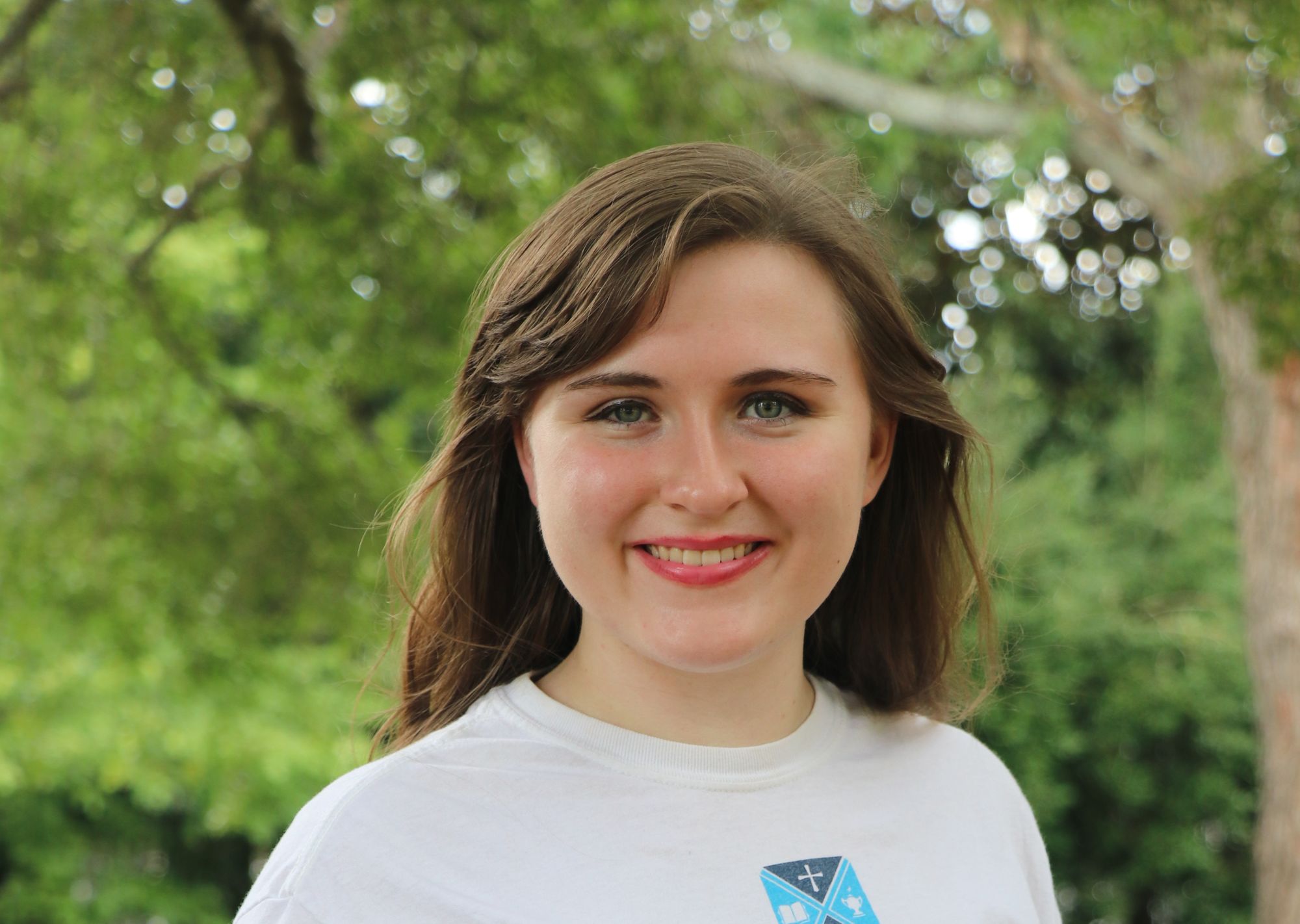 Emily McCullough is a junior English major focusing in creative writing. She has always been a bookworm, having learned to read at age 3 and loving it from the start. Emily was homeschooled all but her sophomore year of high school when she attended Calvary Baptist Academy in Clymer, PA. She has attempted "writing" stories and poetry since she was 6 by writing and illustrating tales in her old school notebooks and even having amateur poetry published. During the year she attended Calvary, she was a student writer for the local newspaper. Her favorite genre to read is historical Christian Fiction, classic novels and Sunday comics or Webtoons. Emily plans on writing her own Christian fiction series one day or becoming either an editor or proofreader.
Peyton McGinnis - Web Editor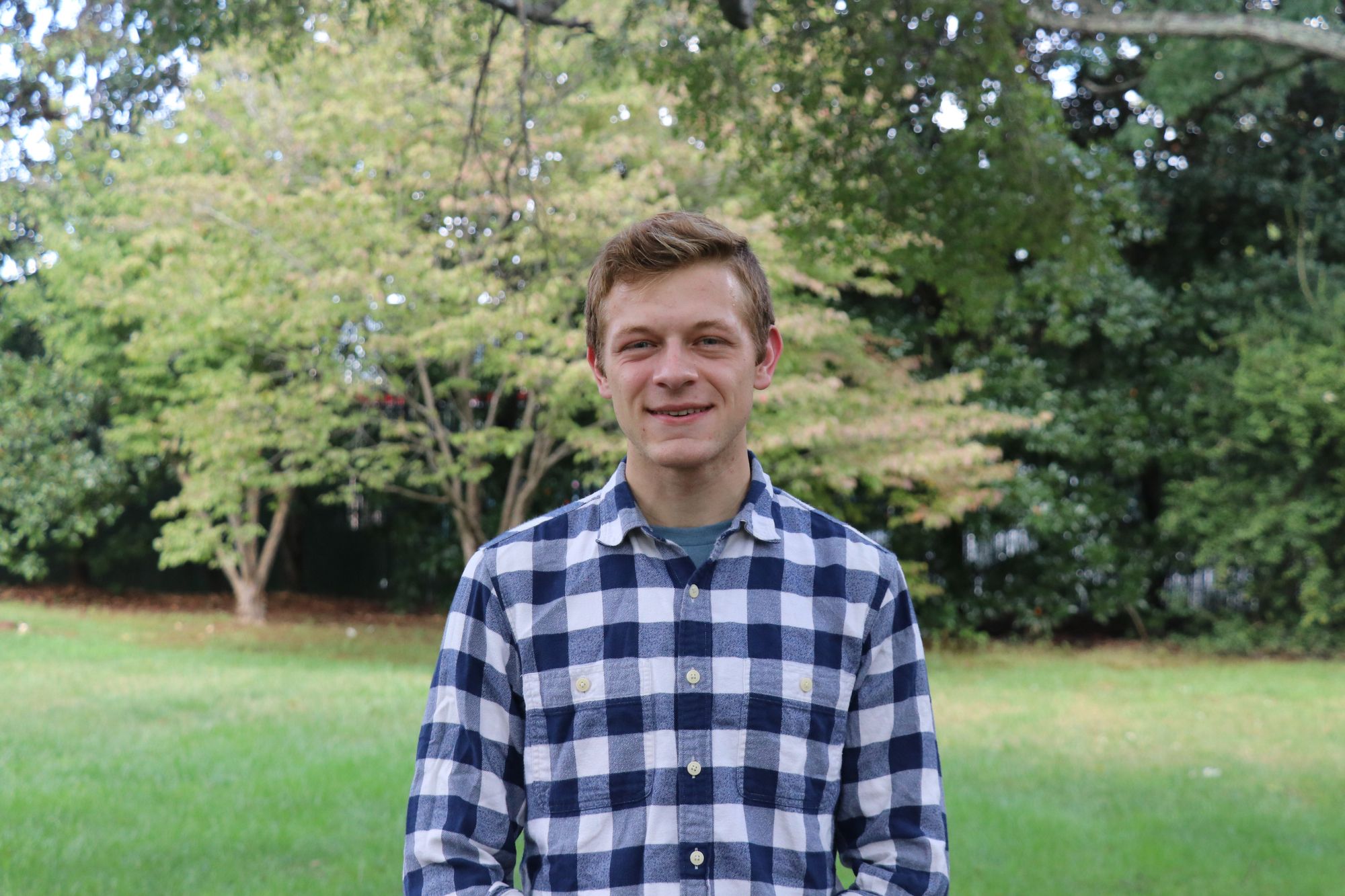 Peyton McGinnis, a sophomore computer science student, specializes in creating user-friendly digital experiences. Growing up, Peyton quickly found interest in programming and graphic design that originated in web development, which led to pursuing a career in website design and development with a focus on accessible and clear interface design. He has built multiple websites and web-based apps for small businesses and churches specially suited to each organization. In his free time, Peyton also loves studying the Bible and philosophy, writing, volunteering in student-led events, and hanging out with his friends. He also particularly spends time researching and learning about abstract areas of mathematics such as graph theory, topology, and calculus. Athletically, Peyton also enjoys playing soccer for his society, the Sigma Alpha Chi Spartans, and watching Formula 1 racing events on the weekends. He can be found through his website at www.sergix.dev or contacted at hello@sergix.dev.
Kenzie McGregor - Staff Writer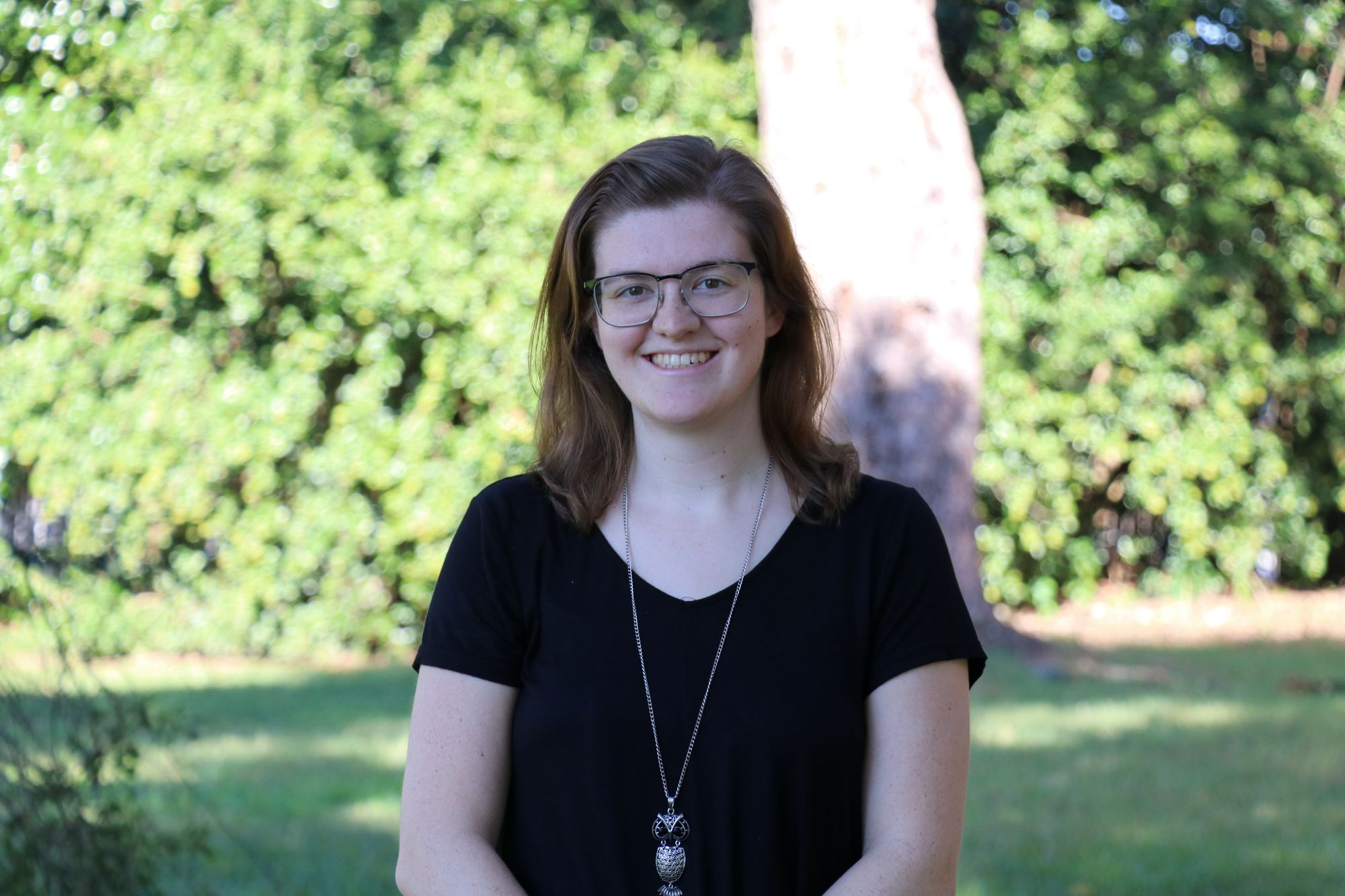 Kenzie McGregor is a senior South Carolina native. In her free time, she loves to read historical fiction and enjoys hanging out with her friends. Ruta Sepetys's novels stand out to her because of their unique perspectives and captivating storylines told in a thought-provoking style. She also loves ice cream, Jeopardy! and soccer, and wants to travel to Europe one day. Drawing from life as an early reader, she hopes to recreate the same connection and wonder of words with her readers that she experienced as a child.
Lindsey Mohnacky - Staff Writer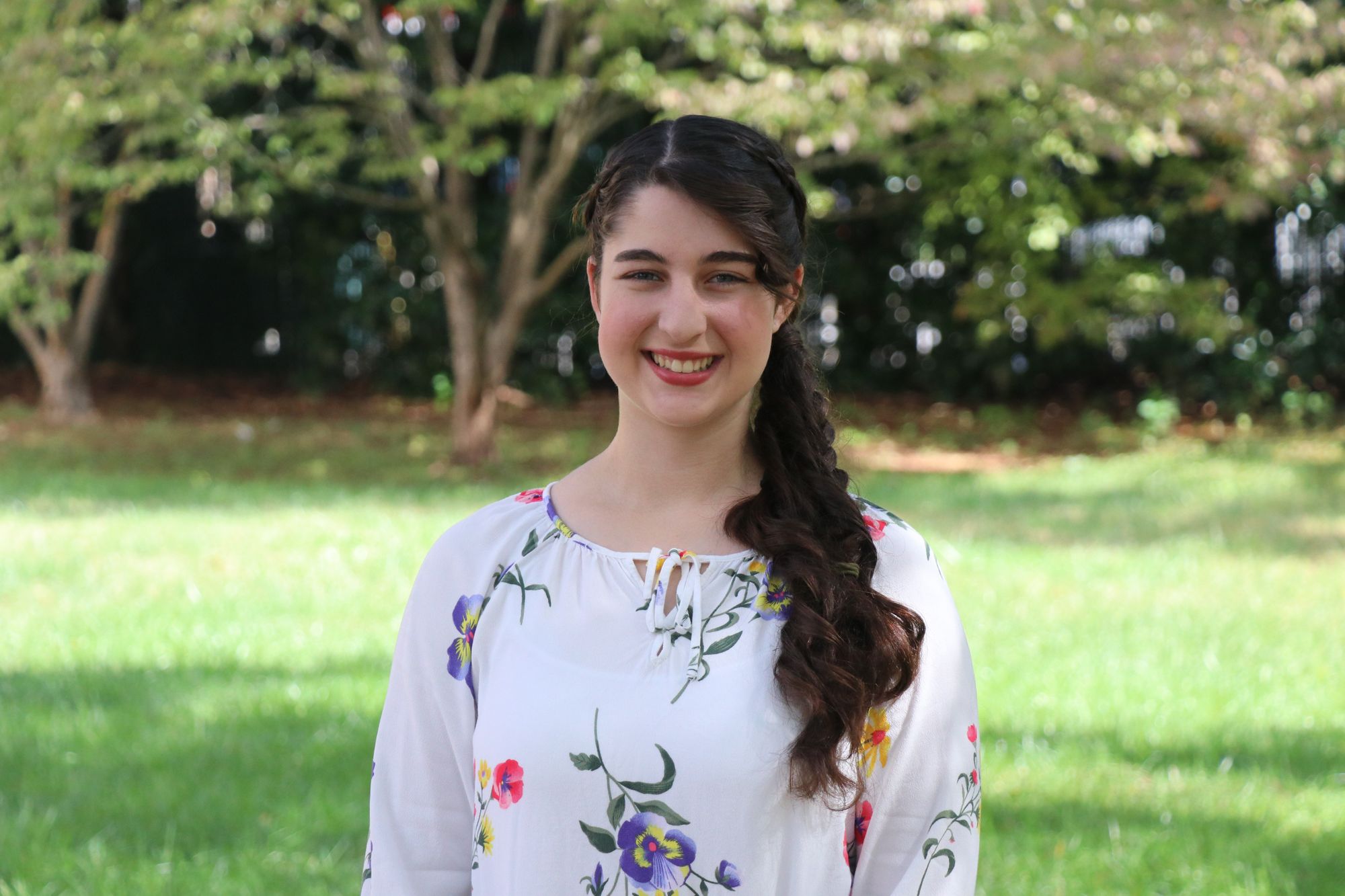 Lindsey Mohnacky is a freshman English Education major from South Bend, Indiana, who loves literature and photography. She grew up attending a Christian school and is excited for her studies at Bob Jones University. She loves reading Shakespeare and Agatha Christie, and if she is not reading, then she is probably watching Doctor Who or a Disney movie with her twin. She loves listening to the Piano Guys and playing soccer in her free time. Poetry has always been an enjoyable outlet for Lindsey, and she is excited to write for Inkwell.
Mackenzie Mohnacky - Staff Writer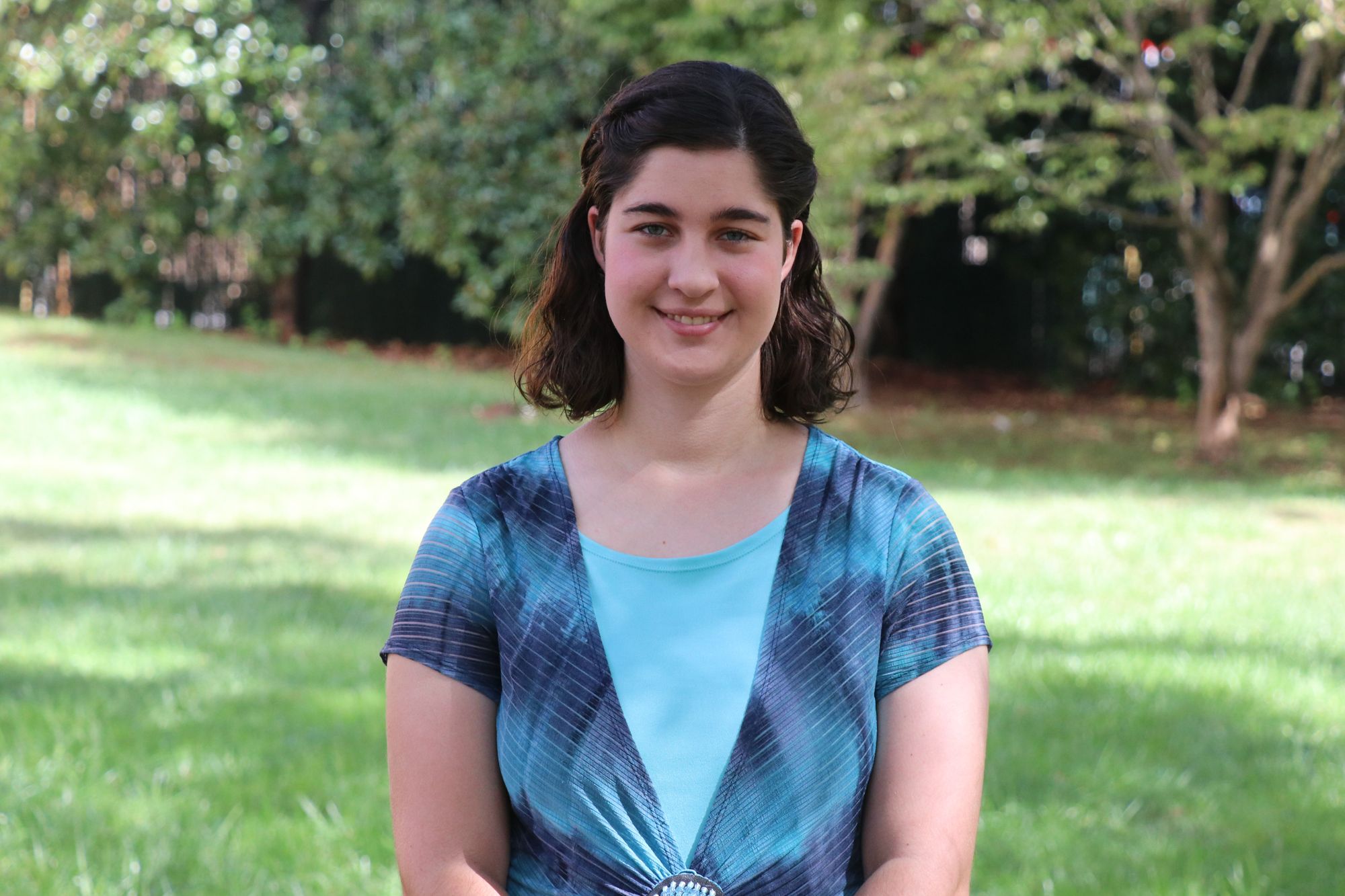 Mackenzie Mohnacky, a freshman early childhood education major, has had a love for writing since the third grade. She also loves to read all genres and is constantly thinking about new plots to her stories. Her mission statement is the glorify God and point her readers to Him through her works. When she forces herself to walk away from her notebook, Mackenzie loves to spend time the outdoors and enjoying God's marvelous creation.  She eventually wants to become a published novelist and preschool teacher, but she recognizes that her path is up to the Lord's leading.
Joanna Scoggins - Editor-in-Chief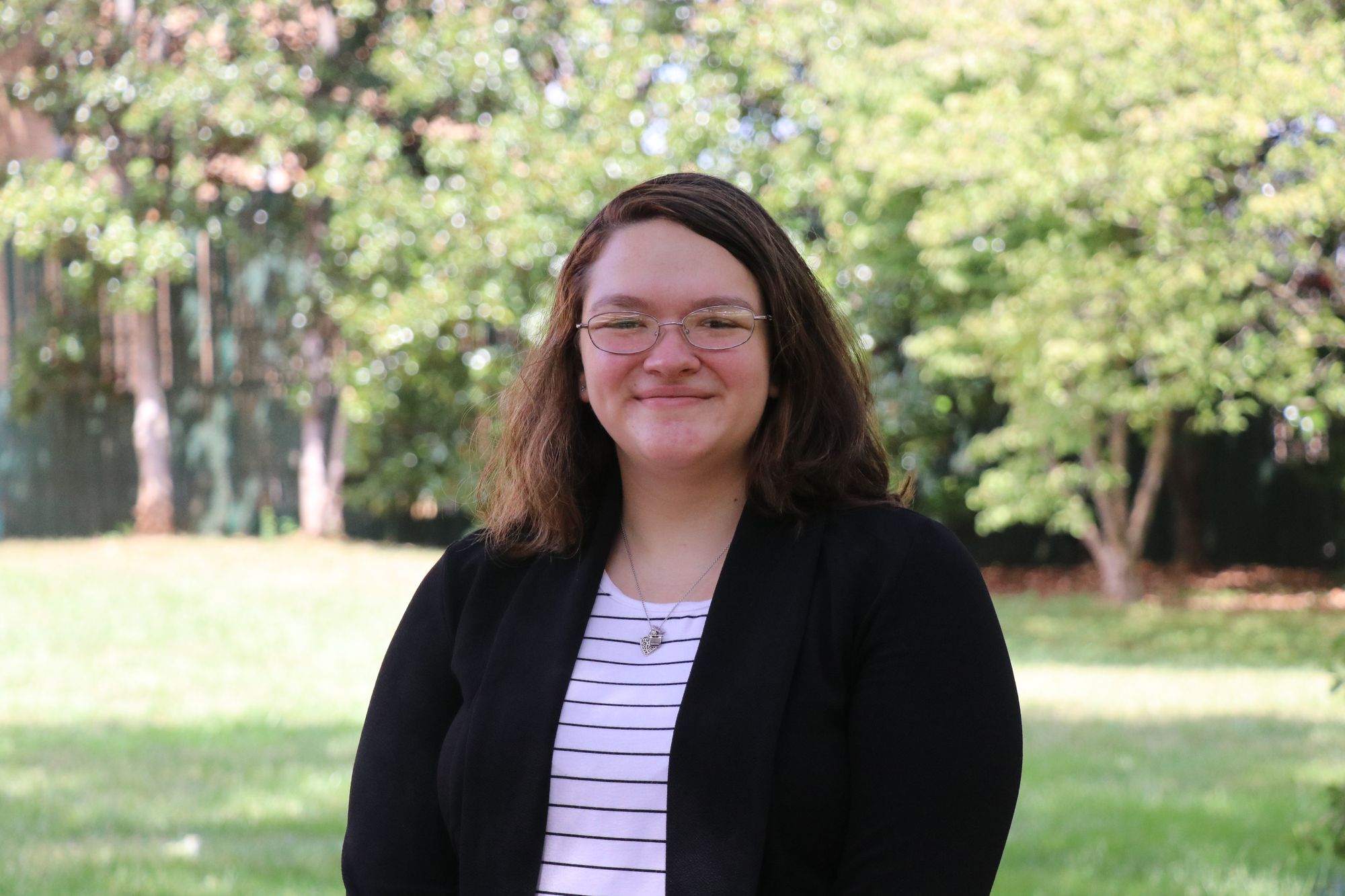 Joanna Scoggins, a senior English/journalism and mass communication double major, has been a storyteller since childhood, but it took reading The Lord of the Rings and watching Star Wars for the first time for her to truly commit to write stories that made other people feel the same way her favorite stories did. While science fiction and fantasy are her specialties, she has branched out into poetry, short fiction, and journalistic writing. She is currently working on her first full-length novel, Elemental, the first of a fantasy trilogy. Writing is her passion and something she feels God has called her to do. She can't wait to see how God will use her writing today, in the future, and especially while working with the Inkwell team. Joanna is also published under the name M.J. Scoggins.
Kaleb Shelton - Creative Nonfiction Editor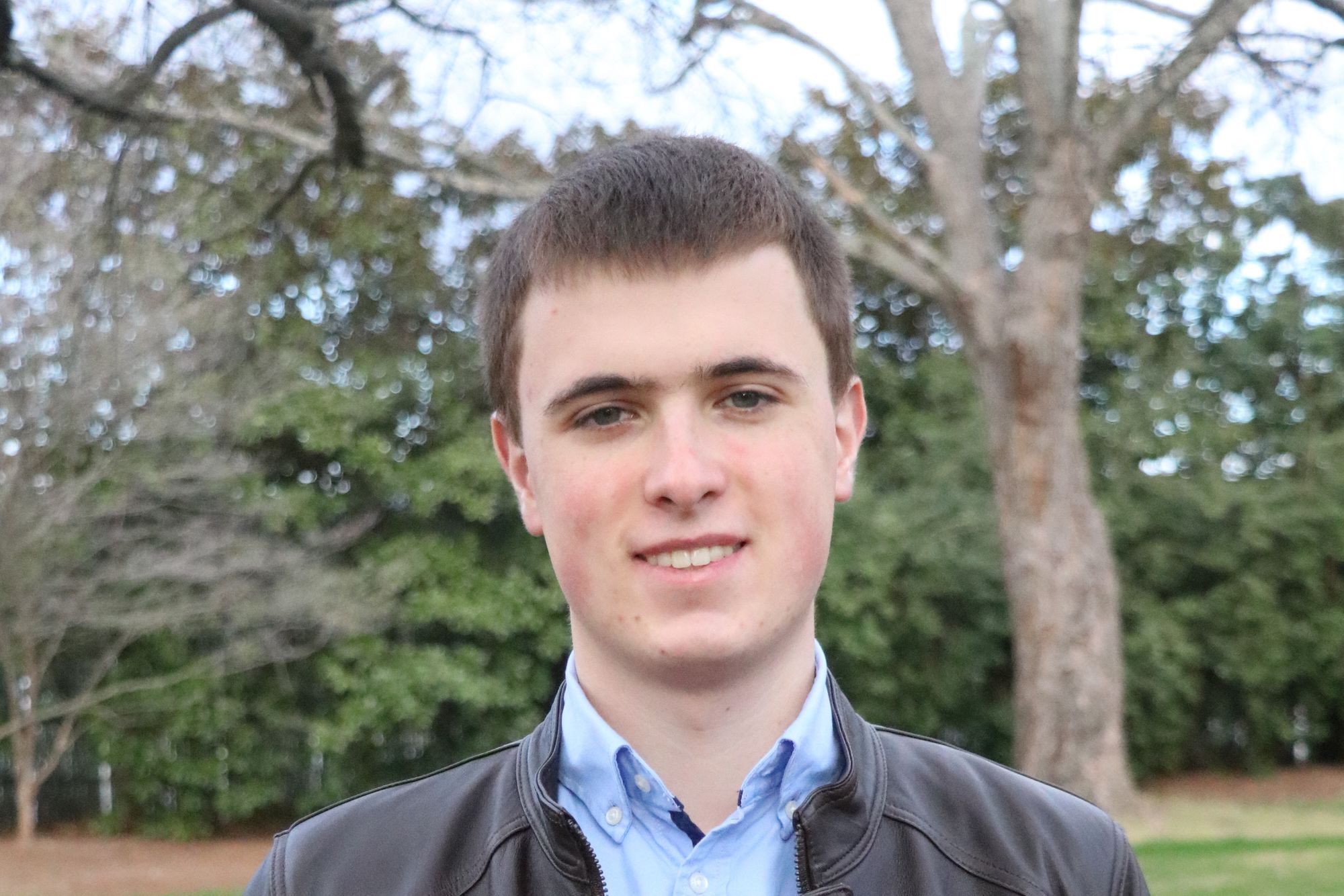 Kaleb Shelton is a missionary kid from Vienna, Austria. He first started writing stories when he was going through a painful phase of Lyme Disease at age eleven. He kept writing until he found he had created his own story-universe in his mind. Since then he has been trying to put the stories to paper, and so far the fruits of his efforts have been a series of three novels and a short story. Kaleb's dream is to one day complete his novel series - a medieval fiction and fantasy work - and publish it through a recognized publisher. Besides writing, Kaleb enjoys studying languages, archery, learning about interesting historical facts and mysteries, and studying God's Word. As a junior English major, he is glad to be a part of the Inkwell team.
Isabella Skellenger - Staff Writer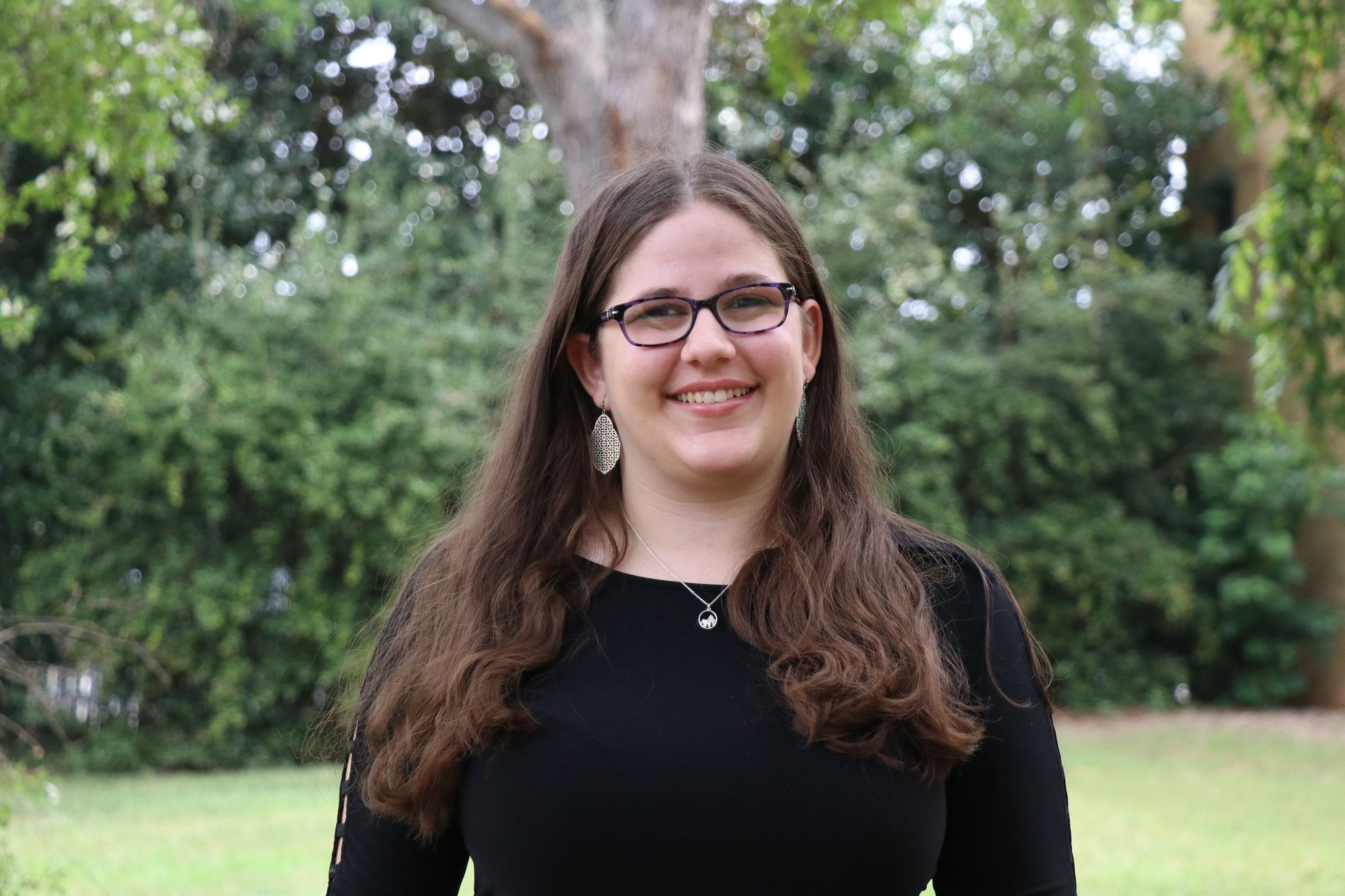 Isabella Skellenger is a senior music major who adamantly believes that language is magical, and that stories are the best kind of spells. As a child, she sat entranced under fairy tales and folklore, and when she grew, she fell in love with such authors as Charles Dickens and C.S. Lewis. Though she had been writing for years, it was in the depths of her first National Novel Writing Month that she discovered she could be a writer as long as she sat down and wrote. Since then, she has written five novels, a smattering of short stories, and a dash of poetry, with no end in sight. When she is not reading books or writing books or thinking about reading and writing books, Isabella enjoys creating music (another type of magic), drinking tea, and planning trips to faraway places.
Jessica Skrade - Short Story Editor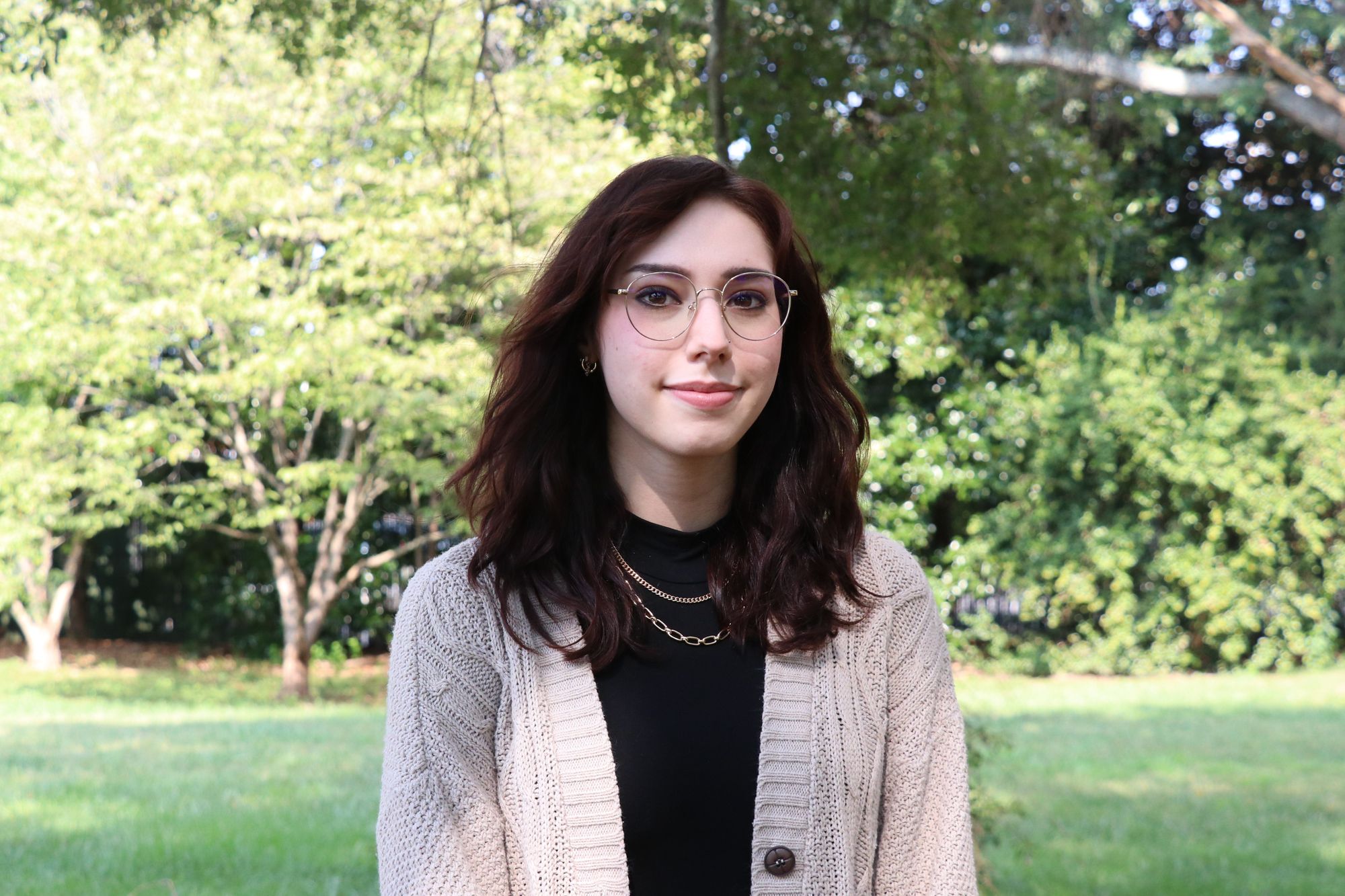 Jessi Skrade is a senior who enjoys many hobbies including music, fiber arts, studying plants and animals, reading, and writing. Influenced by several favorite authors throughout her childhood, she loves writing both fantastical and realistic fiction. Jessi enjoys writing because it is a creative outlet with a unique beauty; it forces visual images into one's mind with language. The sound of words together in a well-written sentence creates a special rhythm that opens up the imagination God has given us. Jessi aspires to become a librarian in order to organize information and make it easily accessible for both those who wish to feed their curiosity and professionals dealing with research and discovery.
Zachary Smith - Staff Writer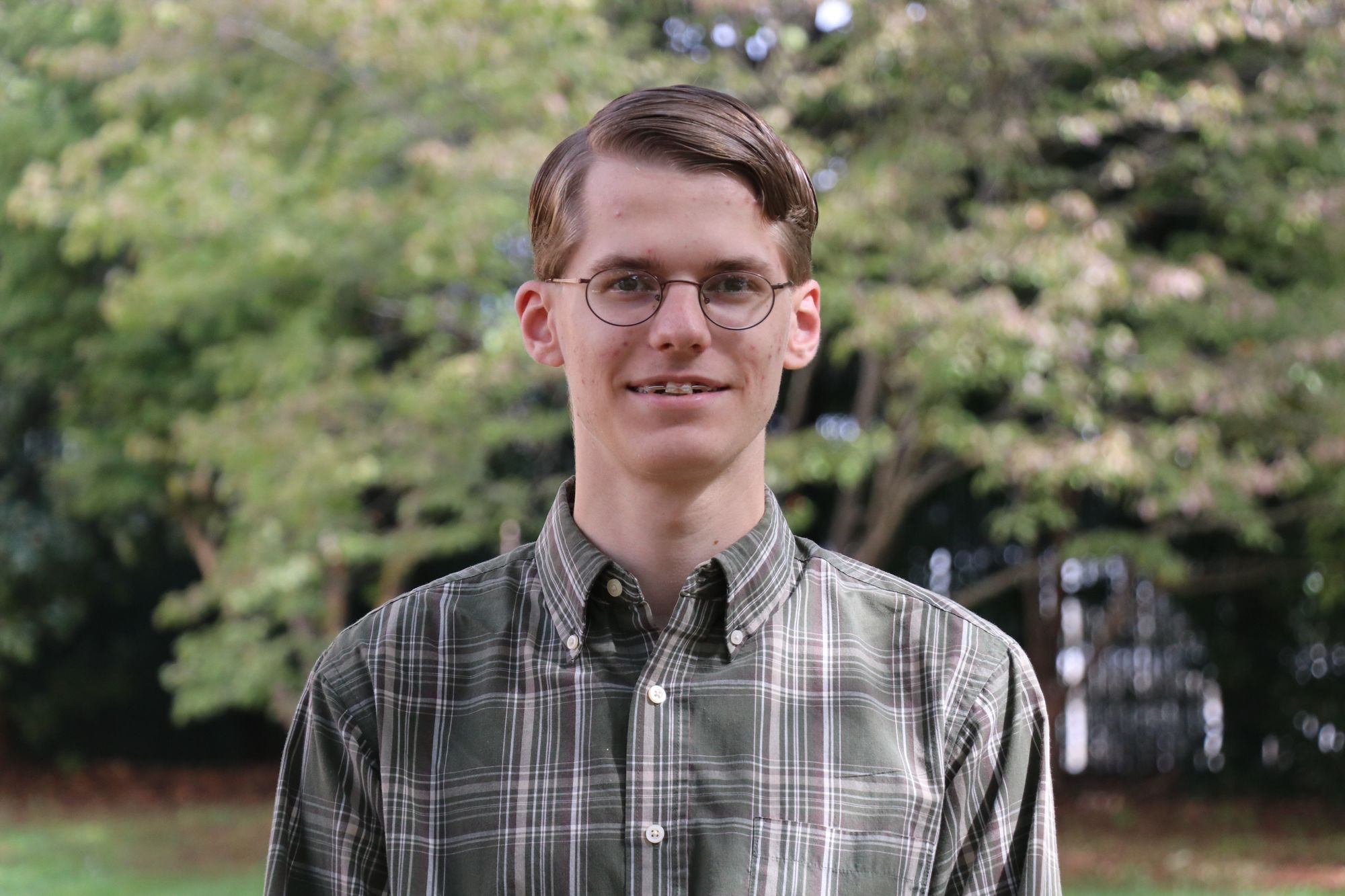 Zachary Smith is a freshman studying history and creative writing. A Greenville native, he currently lives in Gwinnett County, Georgia. He has a personal relationship with the God who saves and loves to share about Him with others. Zachary has a debater's mind and a poet's heart. His interests include genealogy, history, missions, and communication. He is currently working on his first full-length novel, a story of the American South in the 21st century. He has made over 25,000 phone calls to individual Georgians and has knocked on thousands of doors in his local community. He is an alumnus of TeenPact and Generation Joshua and has also participated in fifteen Stoa tournaments.
Emma Galloway Stephens - Faculty Sponsor & Advisor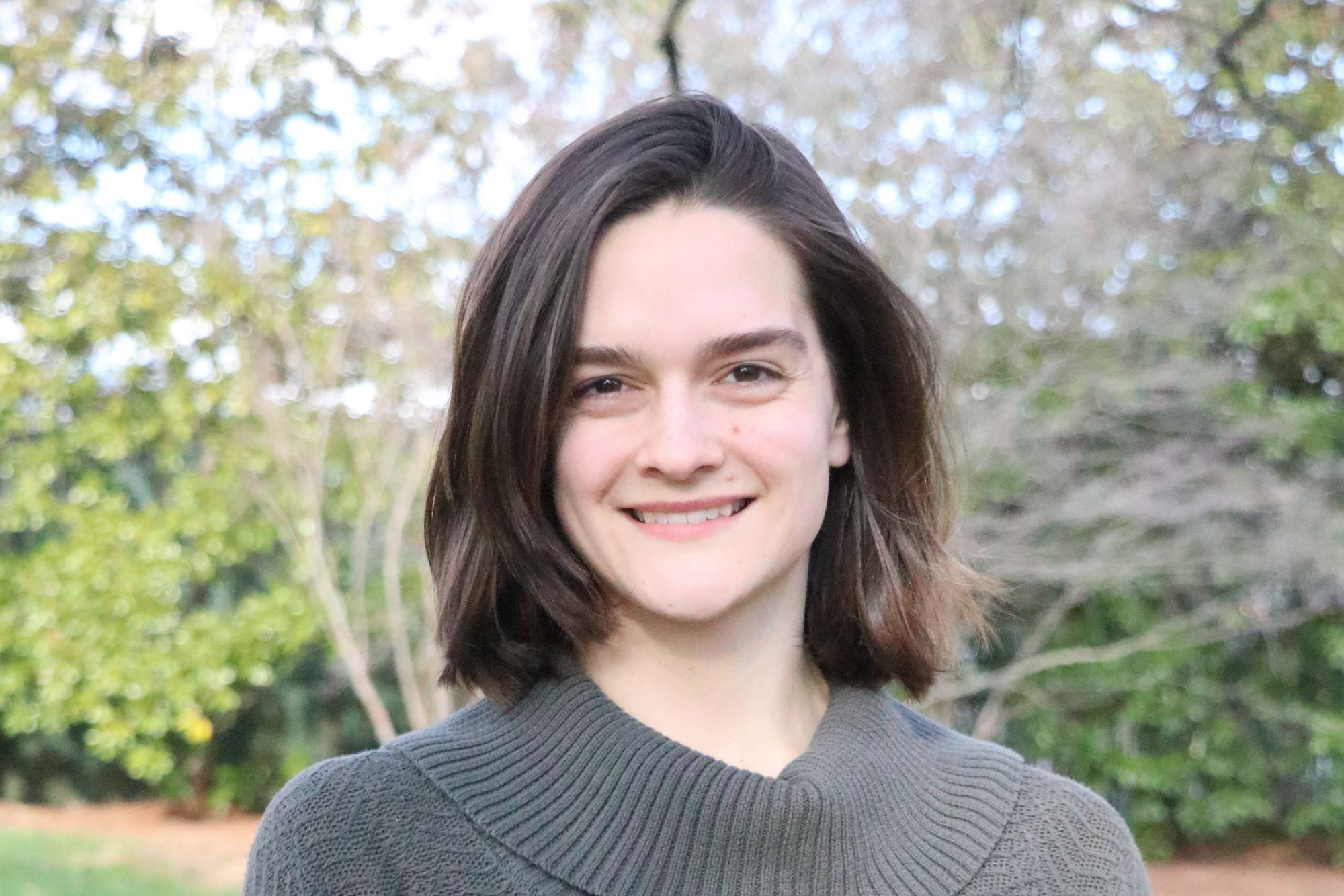 Emma Galloway Stephens is an instructor of English and creative writing at a Bob Jones University. She lives in Greenville with her spouse, Sam, their two cats, and their lizard. Emma writes poetry and short stories and is currently working on her MFA at Converse University. Her fictional focus is speculative fiction; she creates dark tales but makes sure they don't become so serious as to lose their sense of humor. She writes poetry on any subject that tangles in her brain and demands unknotting. When not writing, grading papers, and herding cats, she reads, and when she does not read, she runs.
Zane Trively - Design Editor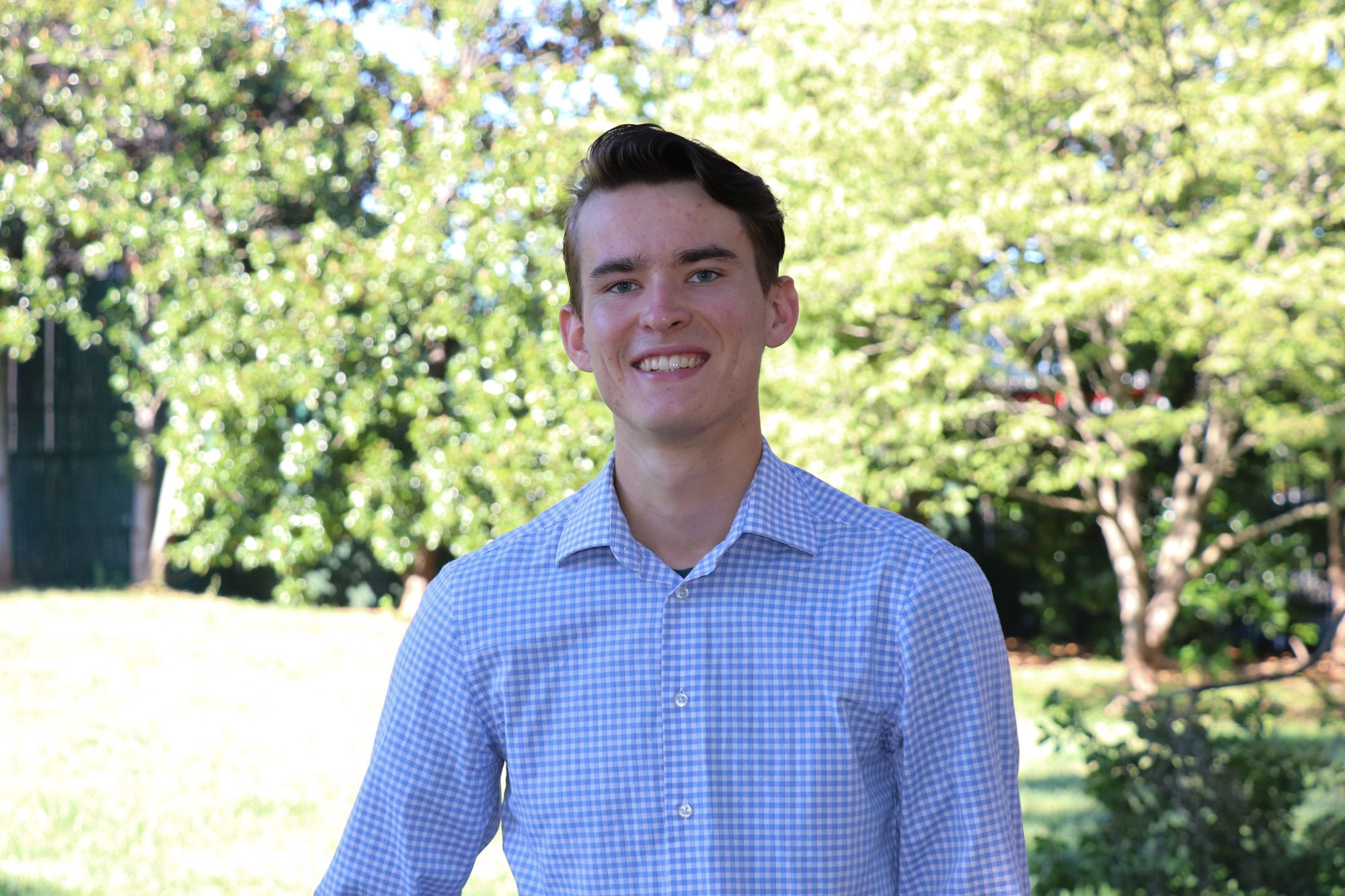 Zane is a senior graphic design major from southwest Georgia, a land of peanut and cotton farms. He loves exploring the great outdoors and is more than ready to go on a hike through the mountains, go camping, or even play golf, a sport he grew up playing since he was six. He also has a love for art and design and has been creative from a young age. This drawing and creating turned into a love for digital design and graphics, of which he especially enjoys minimalistic design with modern and classical touches. He created the logo for Inkwell, which reflects his artistic inclination. Zane is excited to be part of the team doing what he loves and believes that design has a major impact on the user experience and identity of the website and the literature publications.
Vivian Waite - Staff Writer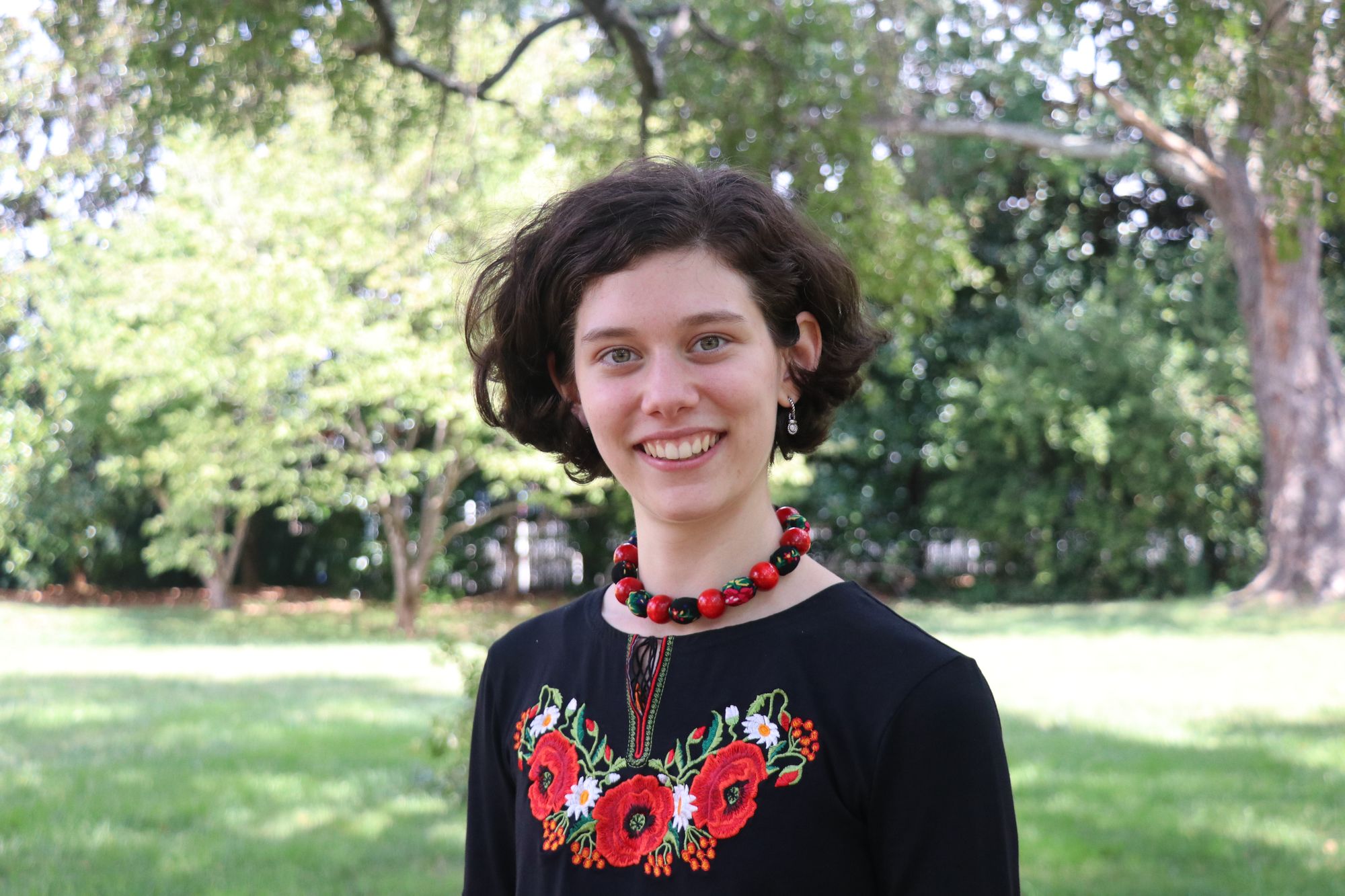 Vivian Waite, freshman English major, has always had a passion for writing stories. As a child she would spend hours creating stories using her toys, stuffed animals, and imaginary creatures. Her favorite genre is fantasy, which she views as a way to teach her readers timeless truths in a fun way. She uses her imagination to tell others of the true God of the Bible. Vivian also loves poetry. From contemplations to prayers and praises, she strives to use her poetry in a way that glorifies God. Vivian is attending BJU with the goal of improving her writing skills for the purpose of one day becoming a professional writer. She believes that God gave her an imagination for a reason, and she desires to use it to the best of her ability for Him. During her free time, Vivian also enjoys playing the piano and harp, drawing, reading, and spoiling her dog—a brown Labrador named Major.
Hannah Zellers - Staff Writer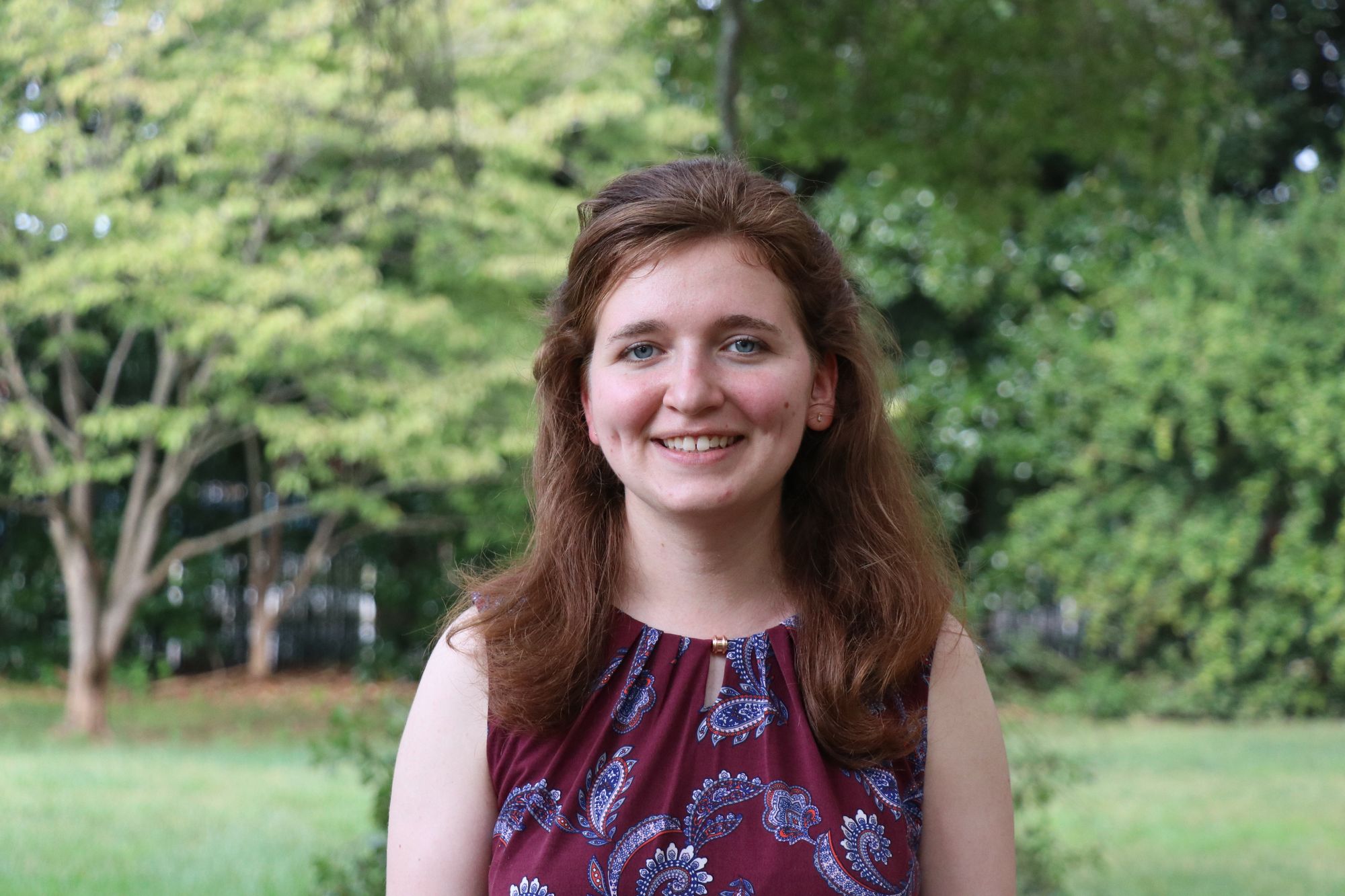 Hannah Zellers is a senior English major at Bob Jones University. She currently lives in the Smoky Mountains of Tennessee and spends summers working in the Colorado Rockies. Creative nonfiction holds a special place in her heart because she sees ordinary life as a story that should always be told well. To her, finding the right word is a challenge worth pursuing. When not juggling schoolwork during the semester, she is reading books for fun, drinking coffee with friends, and dreaming up culinary adventures.