Clara Arai - Social Media Designer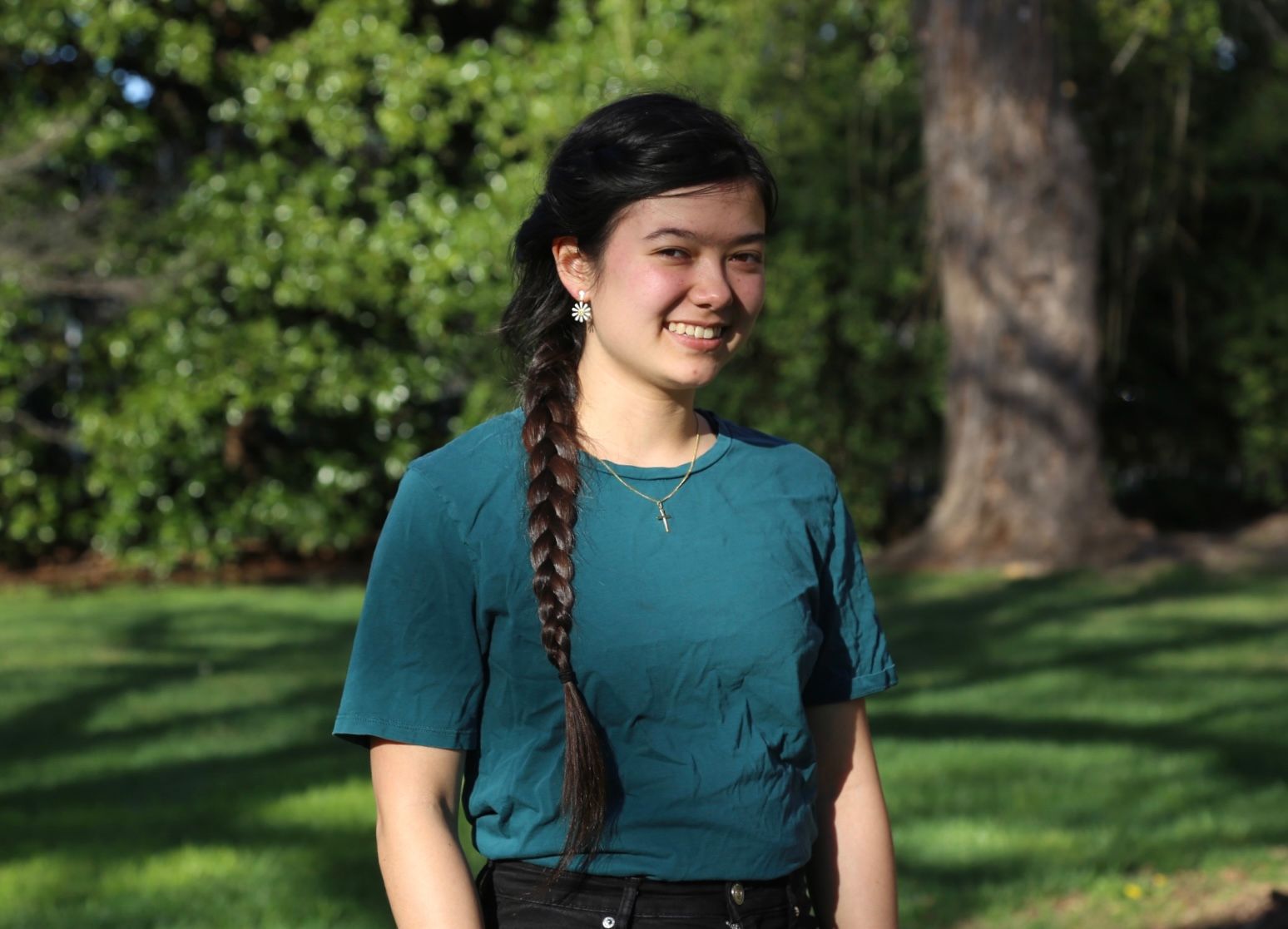 Clara Arai is an international student from Thuringia, Germany. She has a double-major in visual studies and ministry and leadership. Besides being the social Media designer for Inkwell, Clara has also served as the German representative for the University Language Association. You may also see her around campus as a barista at Cuppa Jones. Clara has been creating visual art for as long as she can remember, and uploads some of her work to her instagram account @molchy.clarayoko. Being half Japanese, she enjoys anime by Studio Ghibli and gets inspiration from manga artist Hayao Miyazaki, the studio's co-founder. She dreams of working for a Christian book publisher as an illustrator after graduation.
Miranda Chapman - Creative Nonfiction Editor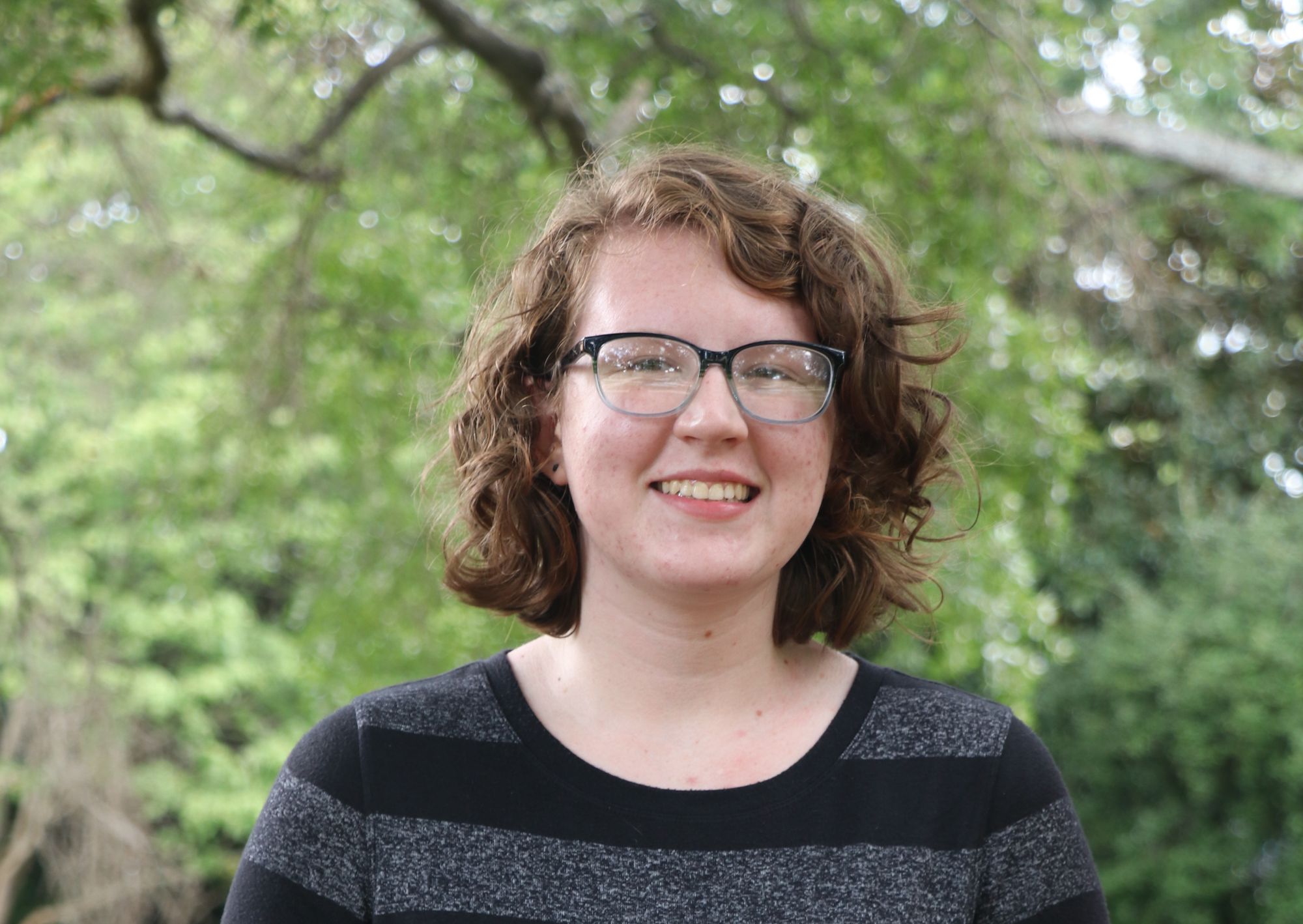 Miranda Chapman, a senior social studies education major, overflows with a passion for storytelling. If there is a way to tell a story, she's given it a go. She loves creating art, making music, writing, and filmmaking. She believes the world is a wild and beautiful place with countless tales to be told, and she hopes she can begin to scratch the surface. Language is a gift from God, and she seeks to use that gift to point others to Christ. In her free time, Miranda can often be found cuddled in a blanket with her cat and her journal. If not there, she is probably playing guitar or learning more about roller coasters. As a future high school history teacher, she cannot wait to spend her days telling students the stories that formed the world in which we live.
AnnaRose Enjaian - Staff Writer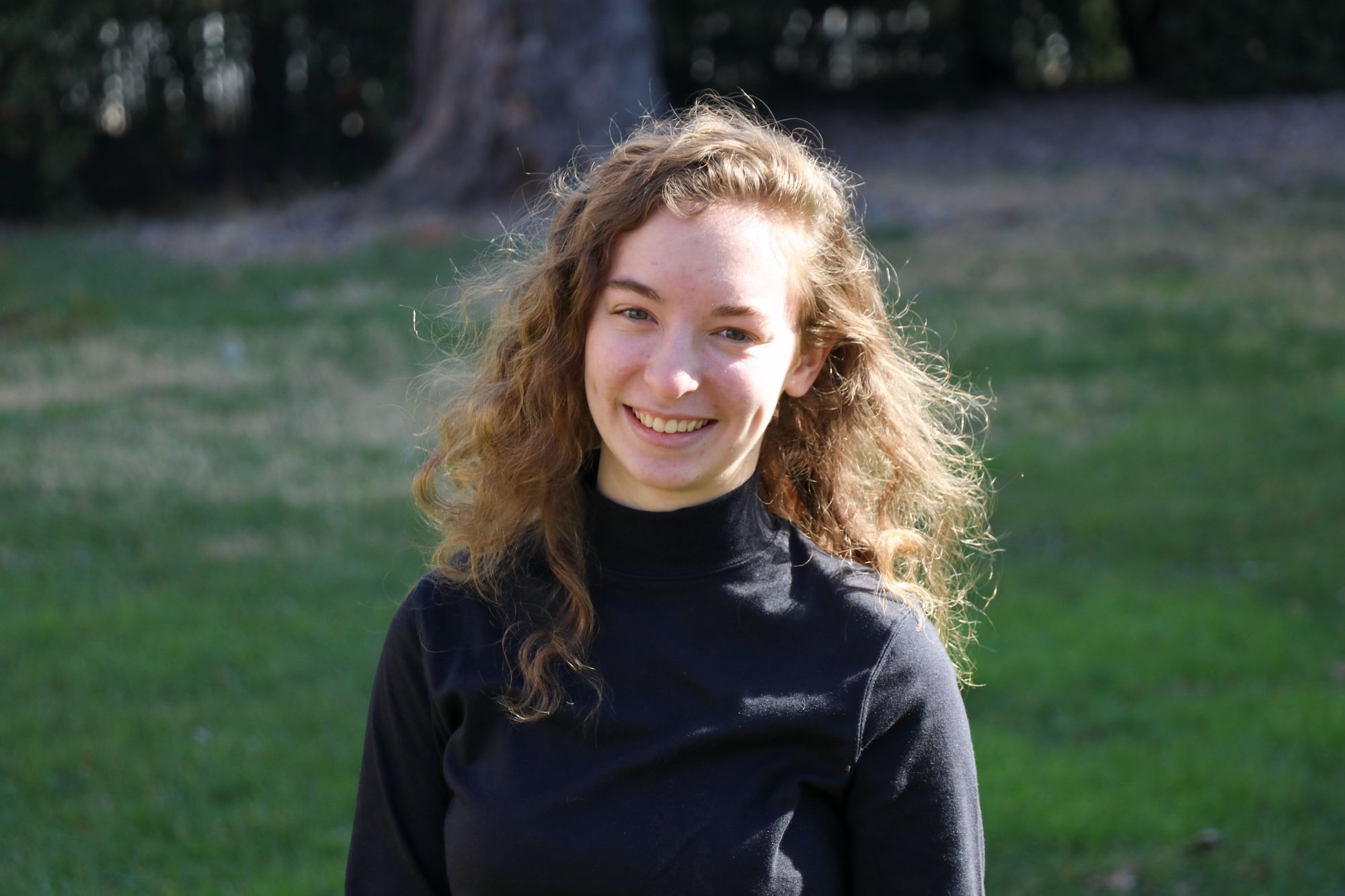 AnnaRose is a writer, painter, and naturalist. This is her junior year in university. Having learned that God is completely in control of her life, she is finding out how to yield to Him while shaping her own experiences. Someday she would like to go camping in Alaska and learn to fly a plane, and when she is old, she might keep homing pigeons in a rooftop garden. She likes vinyl records and, depending on the day, listens to Rachmaninoff or the Tijuana Brass. AnnaRose is a heavy thinker and can only escape her thoughts when doing yoga. Currently, she thinks that cars are overrated, and everyone should ride bikes like the Dutch.
Trenton Goldsmith - Staff Writer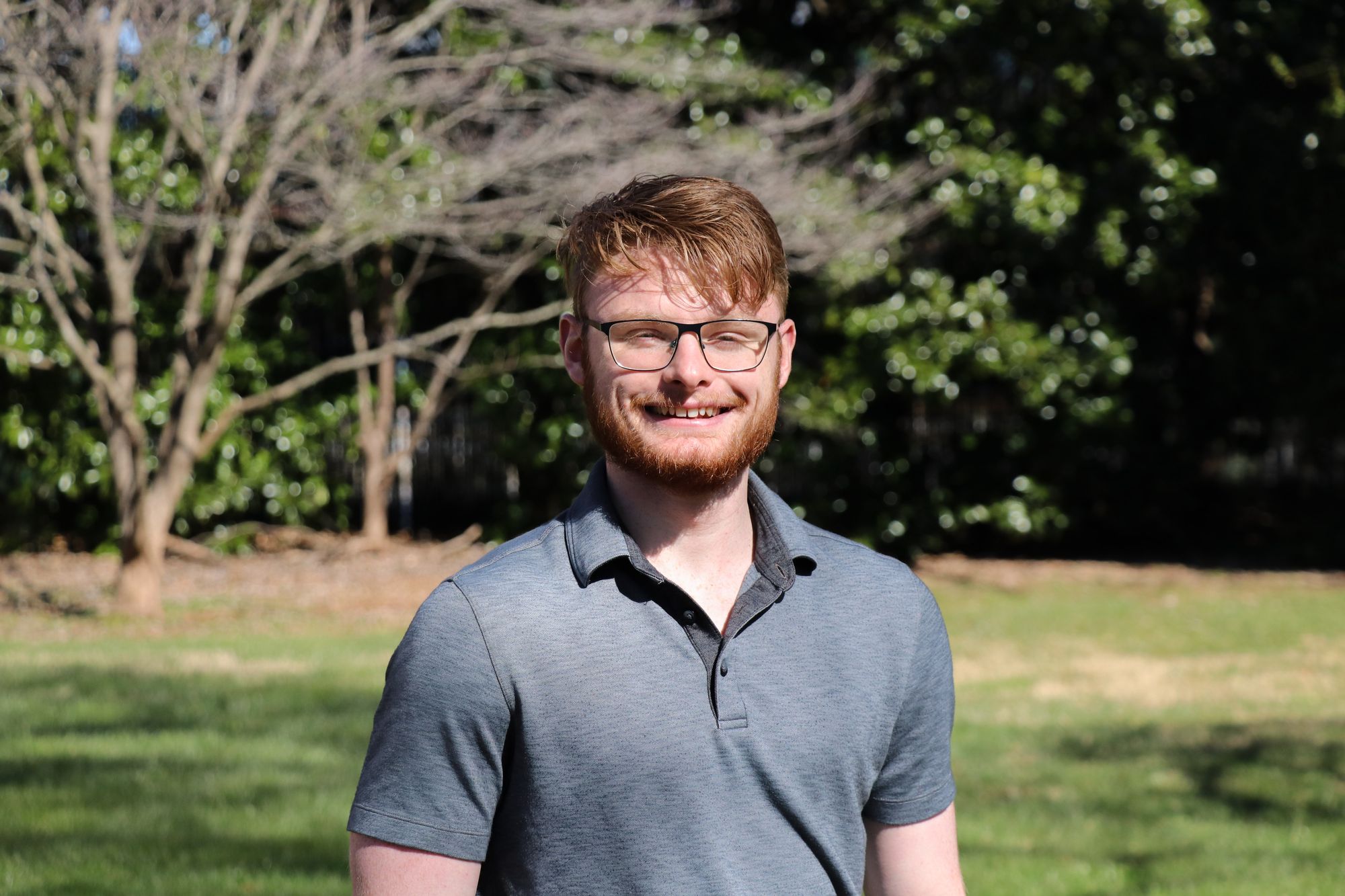 Trenton Goldsmith is a sophomore journalism and mass communication major at BJU wanting a career as a political or sports journalist, but he also loves writing poetry. He fell in love with words and poetry through his mom, an English teacher for over twenty years who was his own teacher when he was in high school. Trenton is from Detroit, Michigan, where he gets a lot of his inspiration by walking around the city's beautiful and revitalized downtown. He follows all sports and is a fan of all Boston sports teams, especially the Red Sox. In his free time, Trenton likes to be with friends, write, read, or workout. Emily Dickinson and Langston Hughes are his favorite poets because of the impact they had through their personal styles and poem topics. His pet beagle is named Langston after the famed Harlem Renaissance poet.
Haleigh Henegan - Designer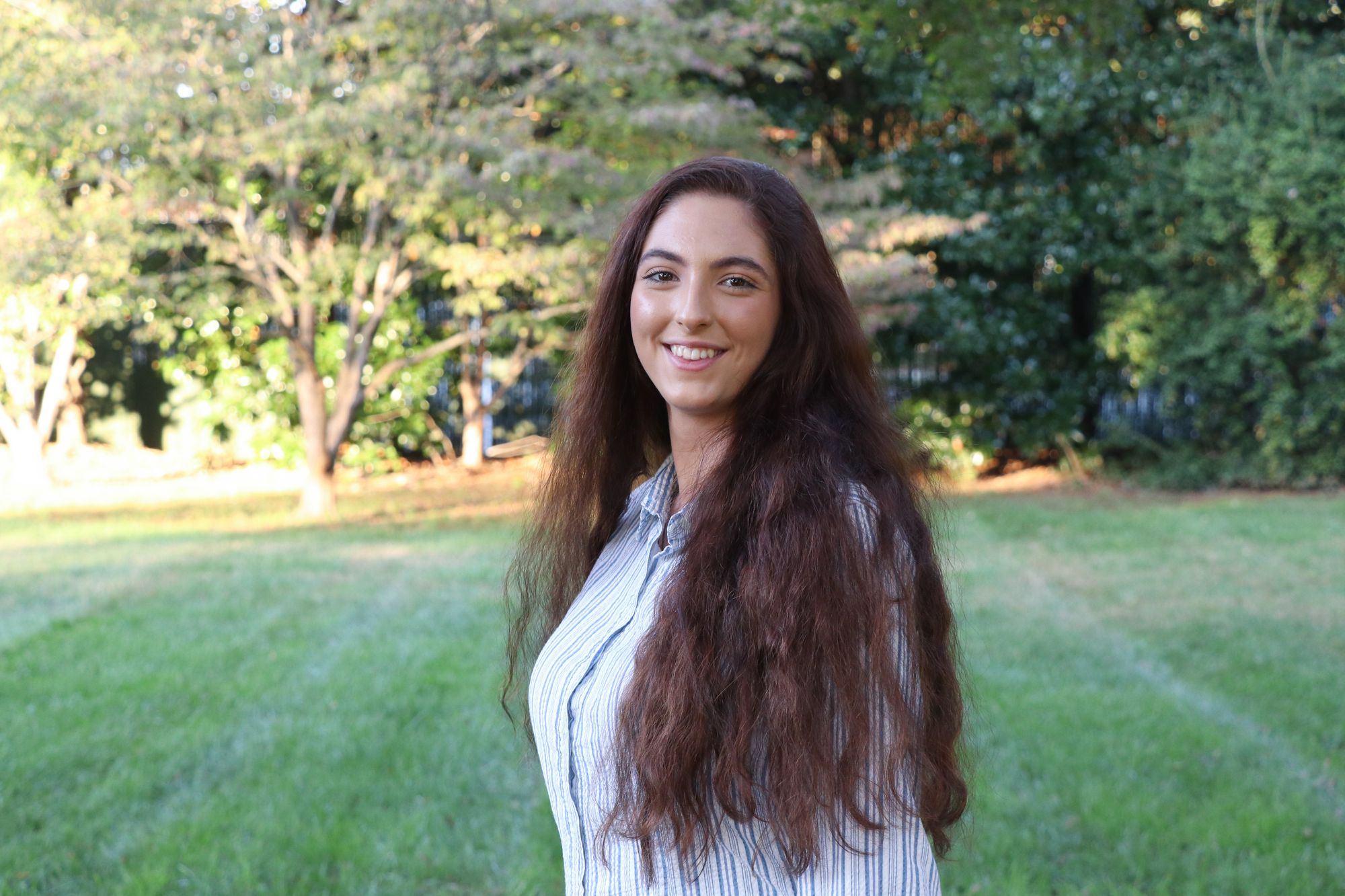 Haleigh Henegan is a junior studying graphic design. She has loved art ever since she began drawing in kindergarten. She loves baking, painting, and going on adventures, including many other hobbies that inspire her to create. A native Floridian moved to South Carolina, she is excited for her future in the world of design. Her dream is to create the next biblically-based kids' show to inspire the next generation of Believers. She is excited to serve on the Inkwell team and use her skills to make an impact for God's glory.
Maria Izzi - Photography Coordinator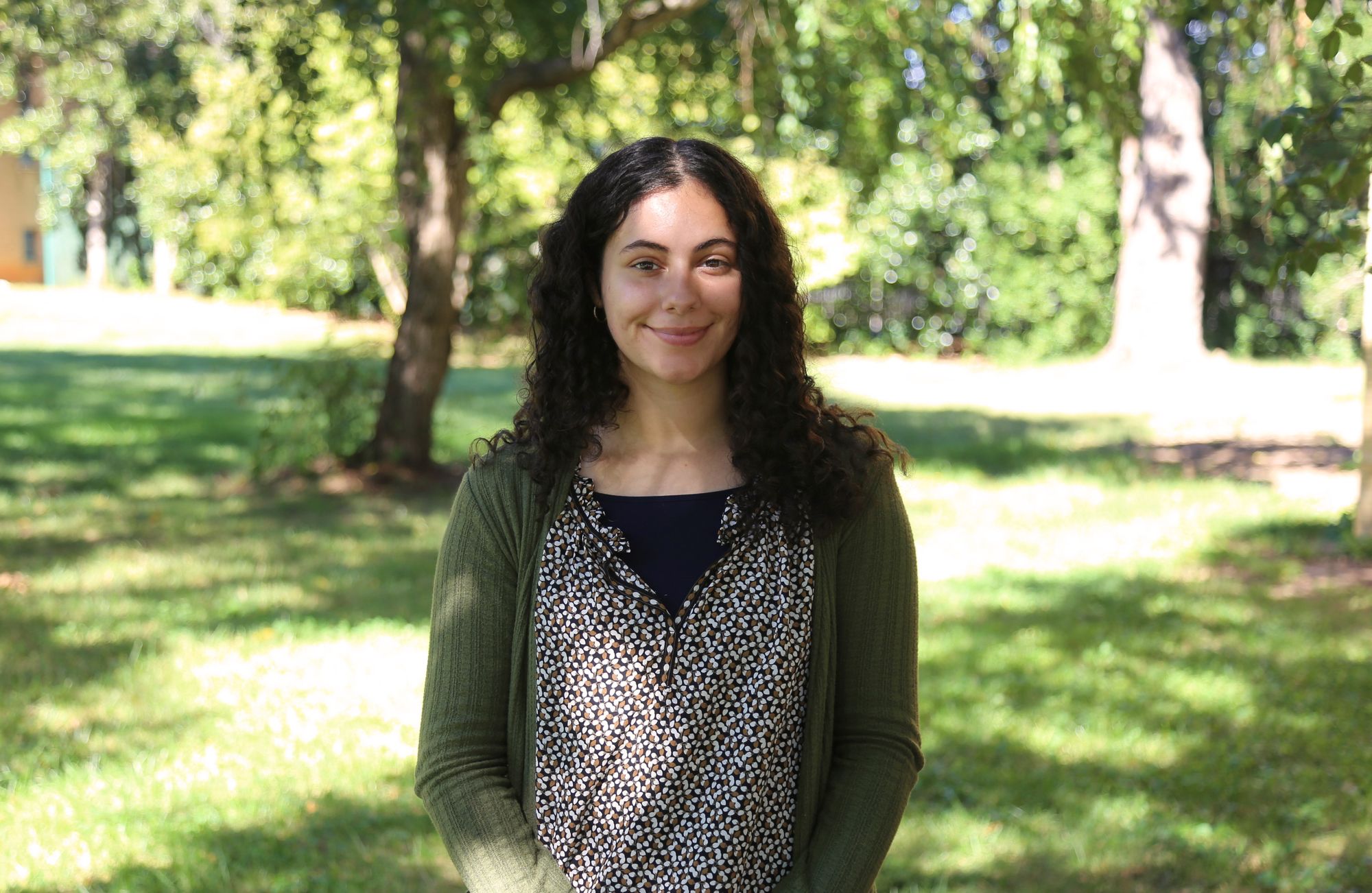 Maria Izzi is a sophomore from Albany, New York majoring in graphic design. Maria's goal in studying graphic design is to learn how to effectively help others communicate and to help others understand what is being communicated through design and photography for God's glory. Many in her life have inspired her to pursue a career in the world of design. She enjoys doing many other things, such as traveling, volunteering, journaling, being with family, friends, and animals, ice-skating, playing volleyball, and playing the piano. One of her favorite places that she was able to visit was Israel and being in absolute awe of all the astonishing scenes she was able to see and experience alongside other Christians. She is currently preparing to study abroad in Italy in the summer of 2022. She finds joy in the process of learning and going through the challenges put before her that are meant to teach and grow her. She is excited to serve on the Inkwell team and where the Lord will place her in the future to shine His light to others.
Mackenzie Joy - Staff Writer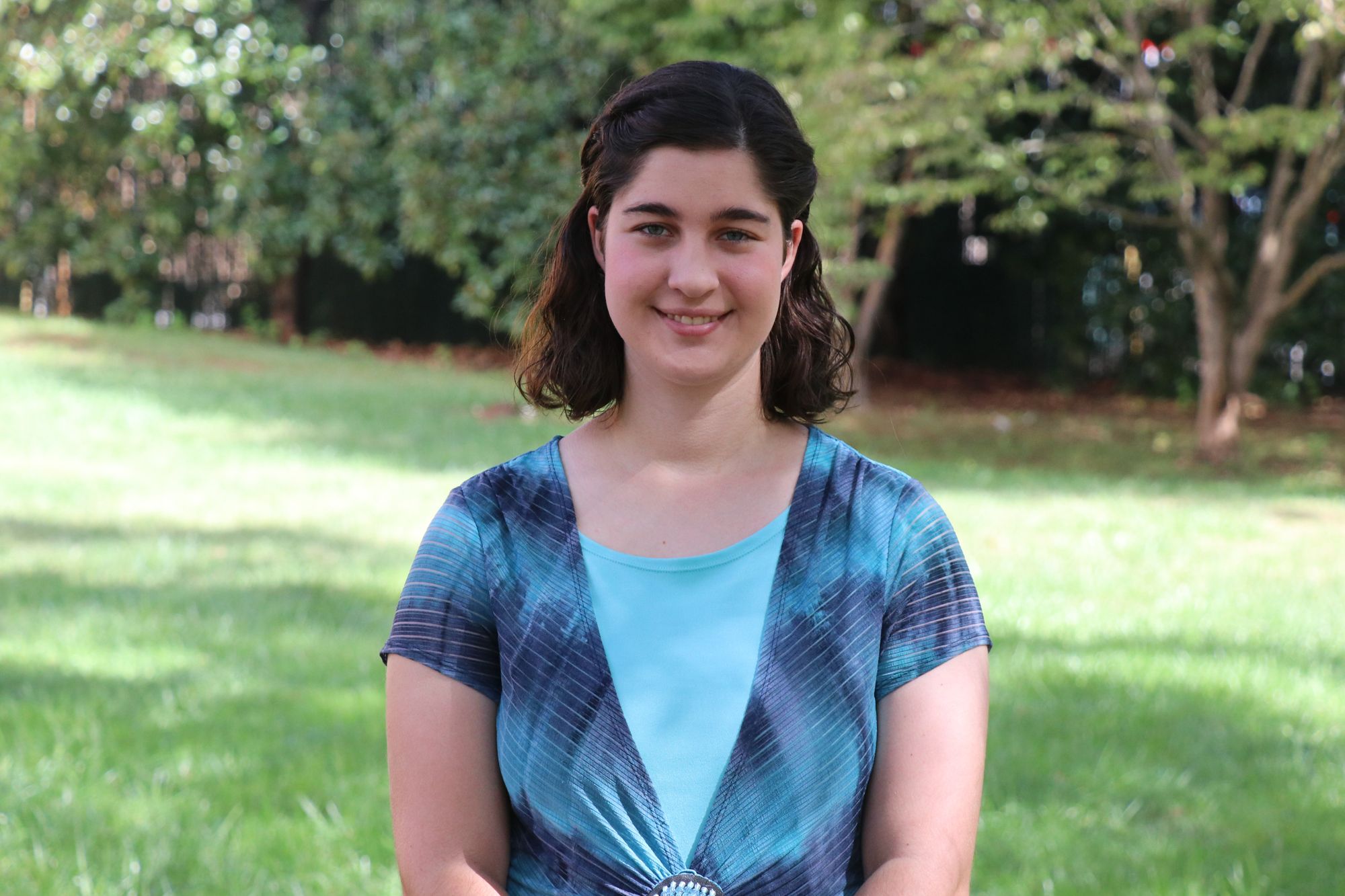 Mackenzie Joy, a sophomore early childhood education major, has had a love for writing since the third grade. She also loves to read all genres and is constantly thinking about new plots to her stories. Her mission statement is to glorify God and point her readers to Him through her works. When she forces herself to walk away from her notebook, Mackenzie loves to spend time outdoors, enjoying God's marvelous creation.  She eventually wants to become a published novelist and preschool teacher, but she recognizes that her path is up to the Lord's leading.
Renee Kalagayan - Editor-in-Chief & Poetry Editor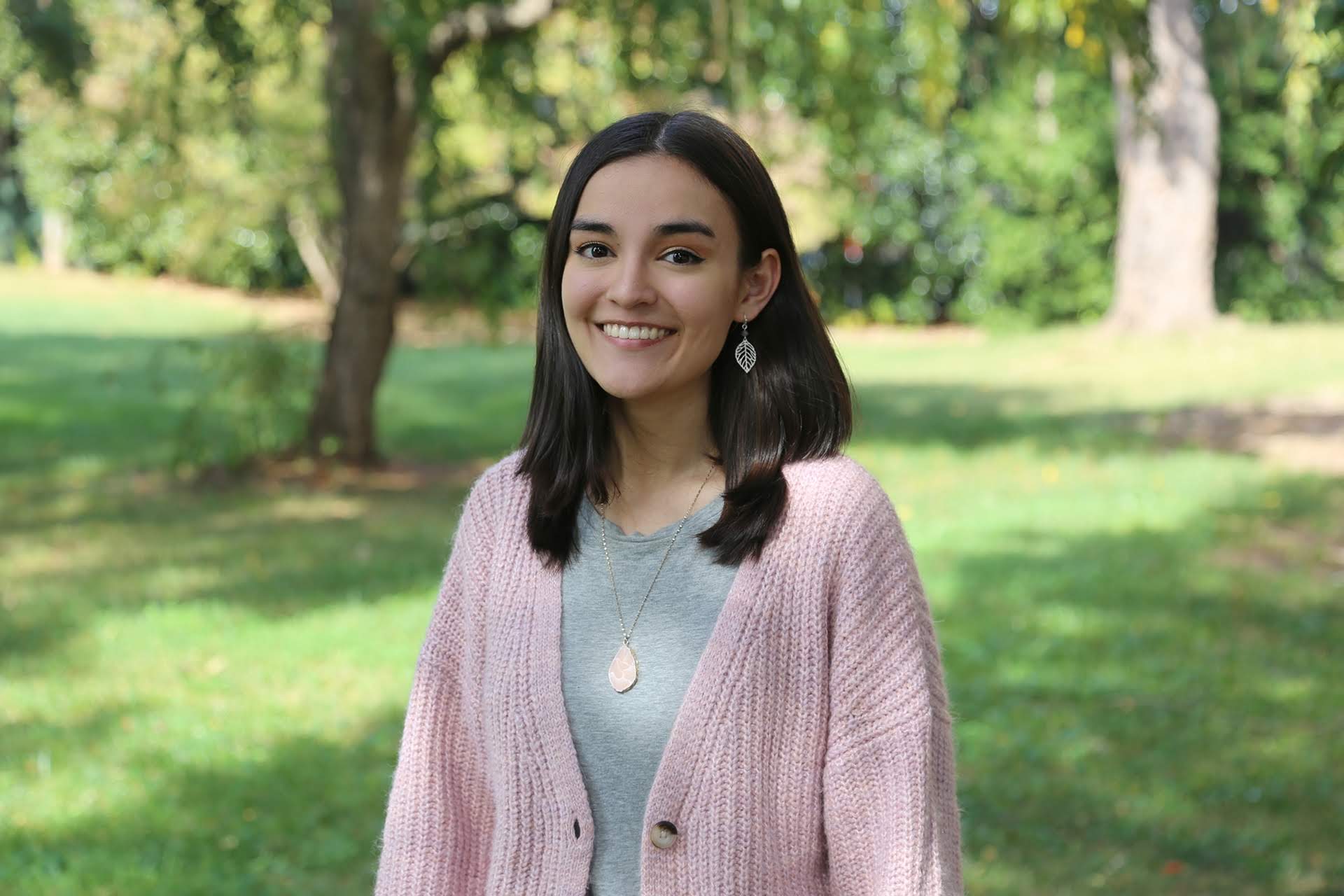 Renee is a senior studying communication and creative writing. Though she enjoys all genres of writing, her favorite is poetry. Drawing most of her inspiration from the outdoors, Renee believes poems give depth to human experience that is unattainable through other media. Her poetry was recently published in a local anthology, and she hopes to publish several of her own collections in the future. Renee enjoys singing, reading, tending her plants, and exploring new places, both in the States and overseas. She is also an avid consumer of cryptozoology, true crime, and history. After receiving her bachelor's degree, Renee aspires to obtain her MFA and pursue a career in publishing or public relations, hopefully abroad. However, if the Lord closes that door, she would be perfectly happy in the States employed in SpaceX communications.
A.J. Klapperich - Photographer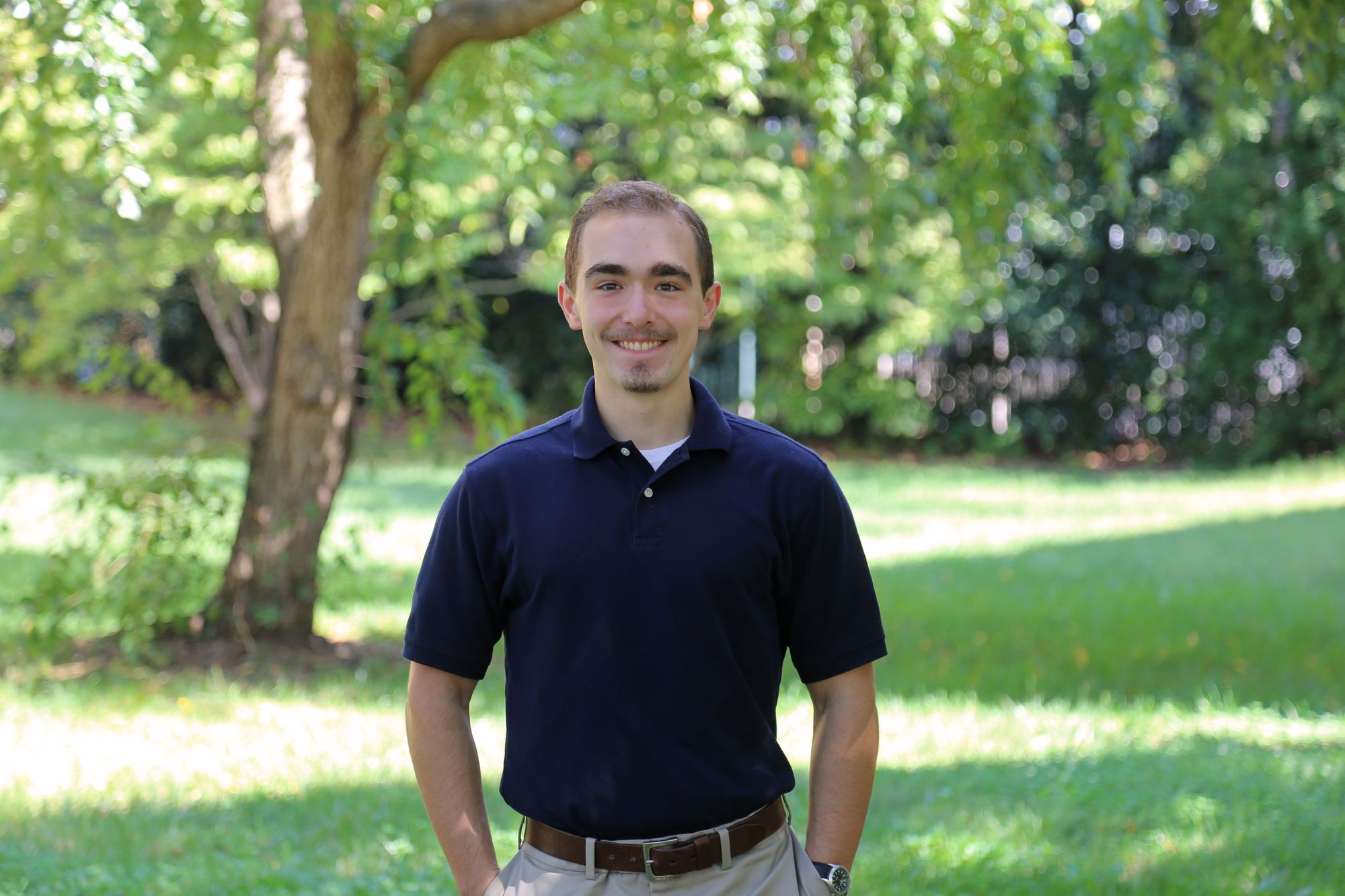 A.J. Klapperich is a senior film and visual storytelling major from the sunny southern state of Florida. He loves to tell stories in a wide variety of mediums such as cinema, photography, and writing. Ever since he was young, A.J. has been a voracious bookworm. He especially enjoys reading fantasy and historical fiction. He hopes to be able to use his love of stories to glorify his Creator as he follows Him by creating tales of his own. He has already created several films, including No Pasarán and Monsters, which are both set during the Spanish Civil War, and Hospitaller, an hour-long original musical.
Toria Leigh - Staff Writer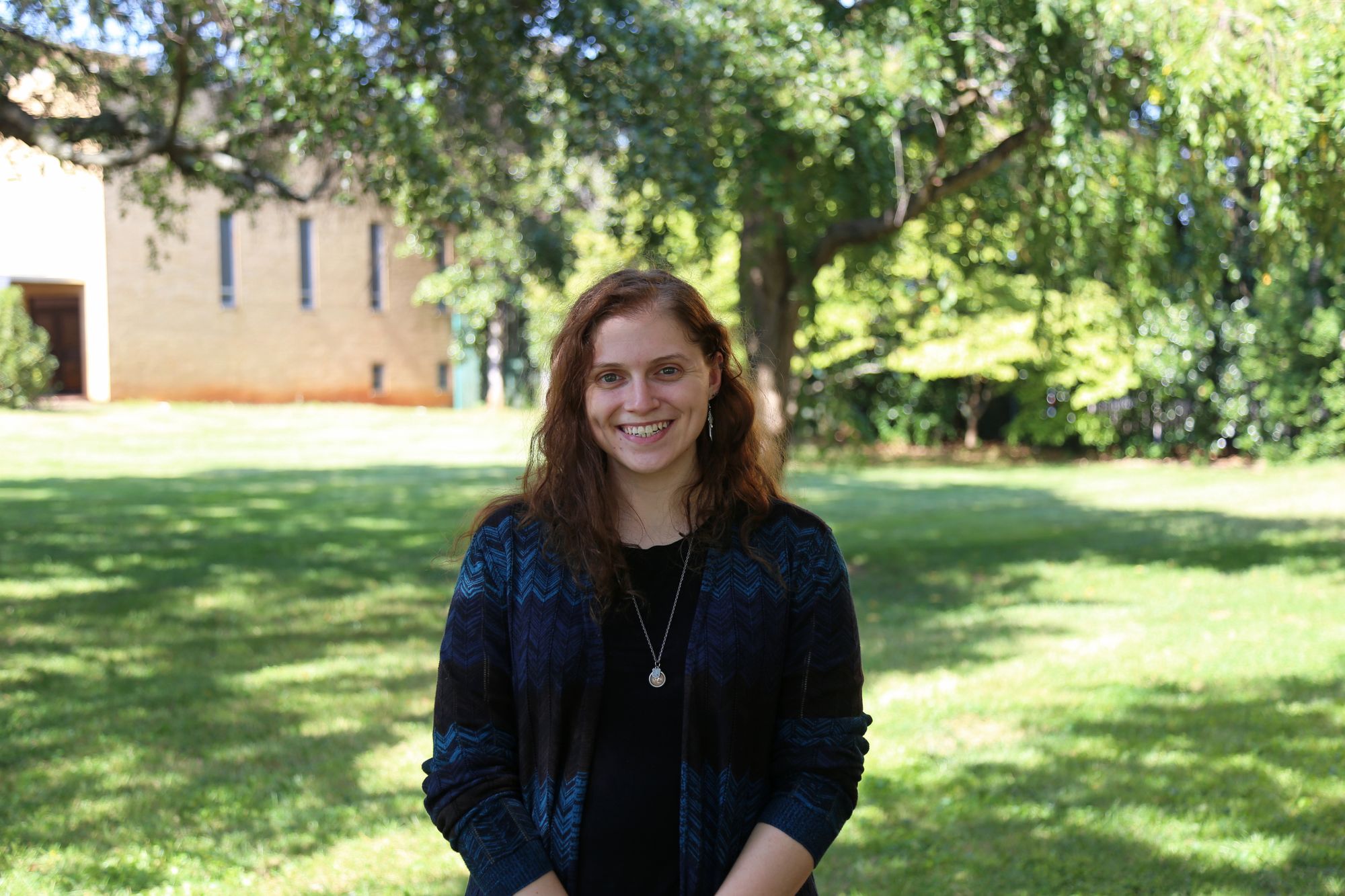 Toria Leigh is the award-winning author of Modern Masquerade: Are You Brave Enough?. She feels most alive when staring down a blank page, speaking to an audience from the stage, or designing a graphic. Toria is passionate about storytelling and communicating the hard truths others like to shy away from. A junior studying communication and creative writing, her favorite thing about oral or written communication is when clarity and creativity collide. Like any good college student, Toria runs on coffee. If she's not drinking coffee, reading, writing, or doing homework, Toria can be found teasing her older (but not wiser) brothers or laughing with friends and family.
Katie Lilly - Copy Editor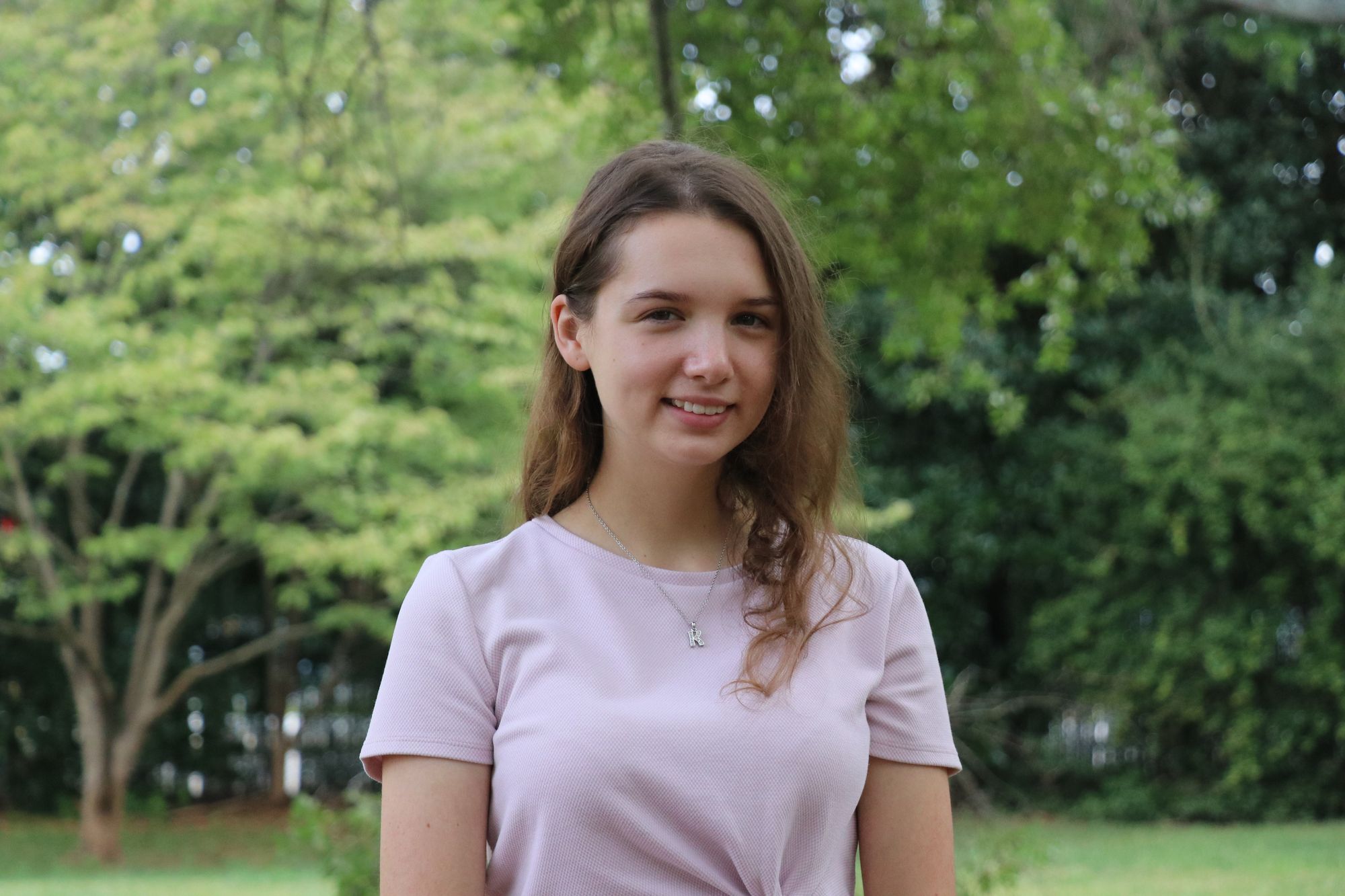 Katie Lilly is a junior English major from Greenville, South Carolina. Like many of her fellow staff members, Katie's love of reading began practically as soon as she learned to read. As a child her favorite authors included Beverly Cleary and Mildred Wirt Benson. Currently she is attempting to understand the exceedingly eccentric Leo Tolstoy, her favorite author, by reading (and rereading) both his fiction and nonfiction works. Much to the annoyance of her family and friends, Katie also enjoys correcting others' grammar, a hobby she hopes to one day turn into a profession. If she is not reading, she is probably playing her piano or walking her dog.
Peyton McGinnis - Web Editor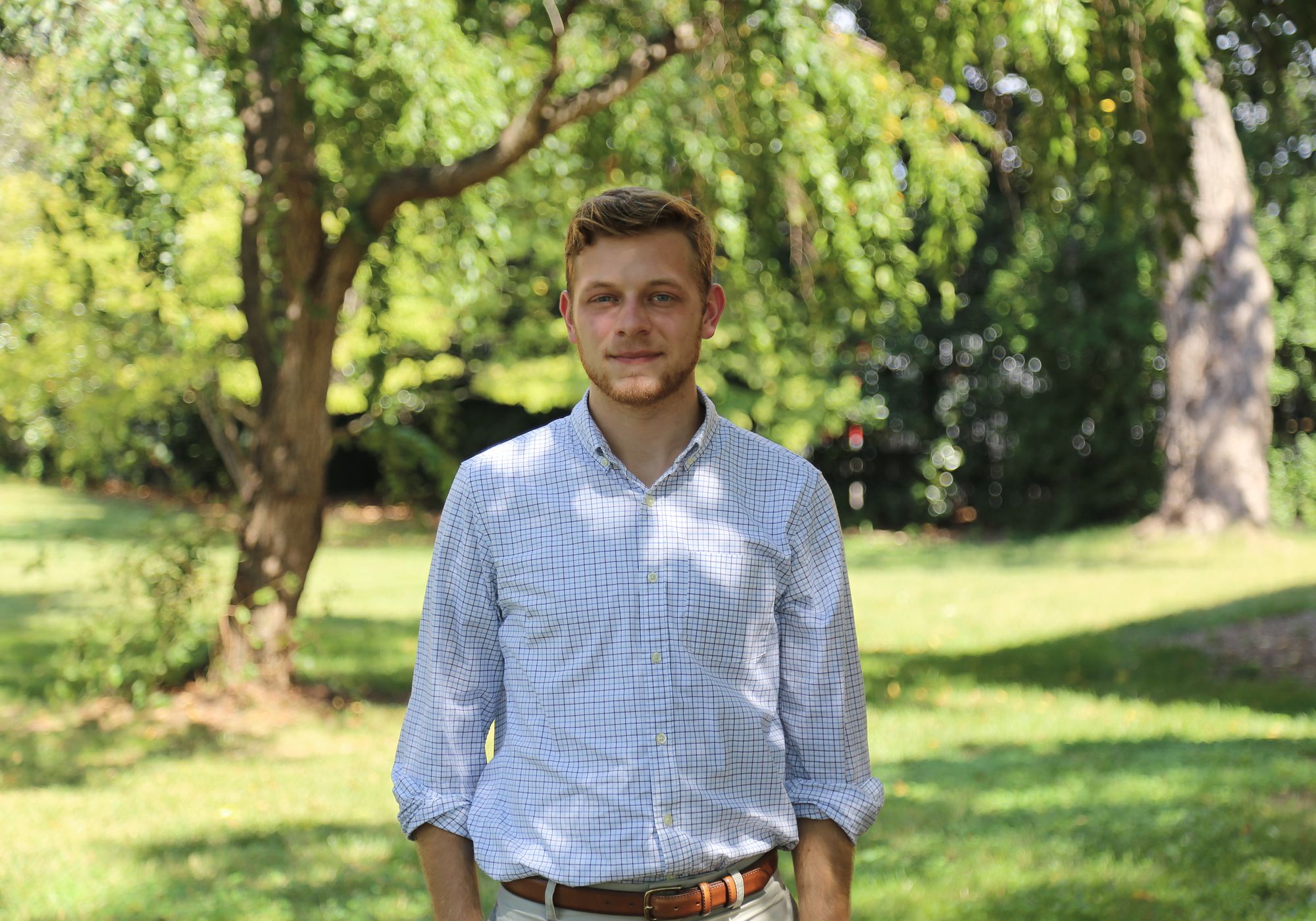 Peyton McGinnis, a junior computer science student, specializes in creating user-friendly digital experiences. Growing up, Peyton quickly found interest in programming and graphic design that originated in web development, which led to pursuing a career in website design and development with a focus on accessible and clear interface design. He has built multiple websites and web-based apps specially suited for client organizations such as small businesses and churches. In his free time, Peyton also loves studying the Bible and philosophy, writing, volunteering in student-led events, and hanging out with his friends. He also particularly spends time researching and learning about abstract areas of mathematics such as graph theory, topology, and calculus. Athletically, Peyton also enjoys playing soccer for his society, the Sigma Alpha Chi Spartans, and watching Formula One racing events on the weekends. He can be found through his website at www.sergix.dev or contacted at hello@sergix.dev.
Lindsey Mohnacky - Staff Writer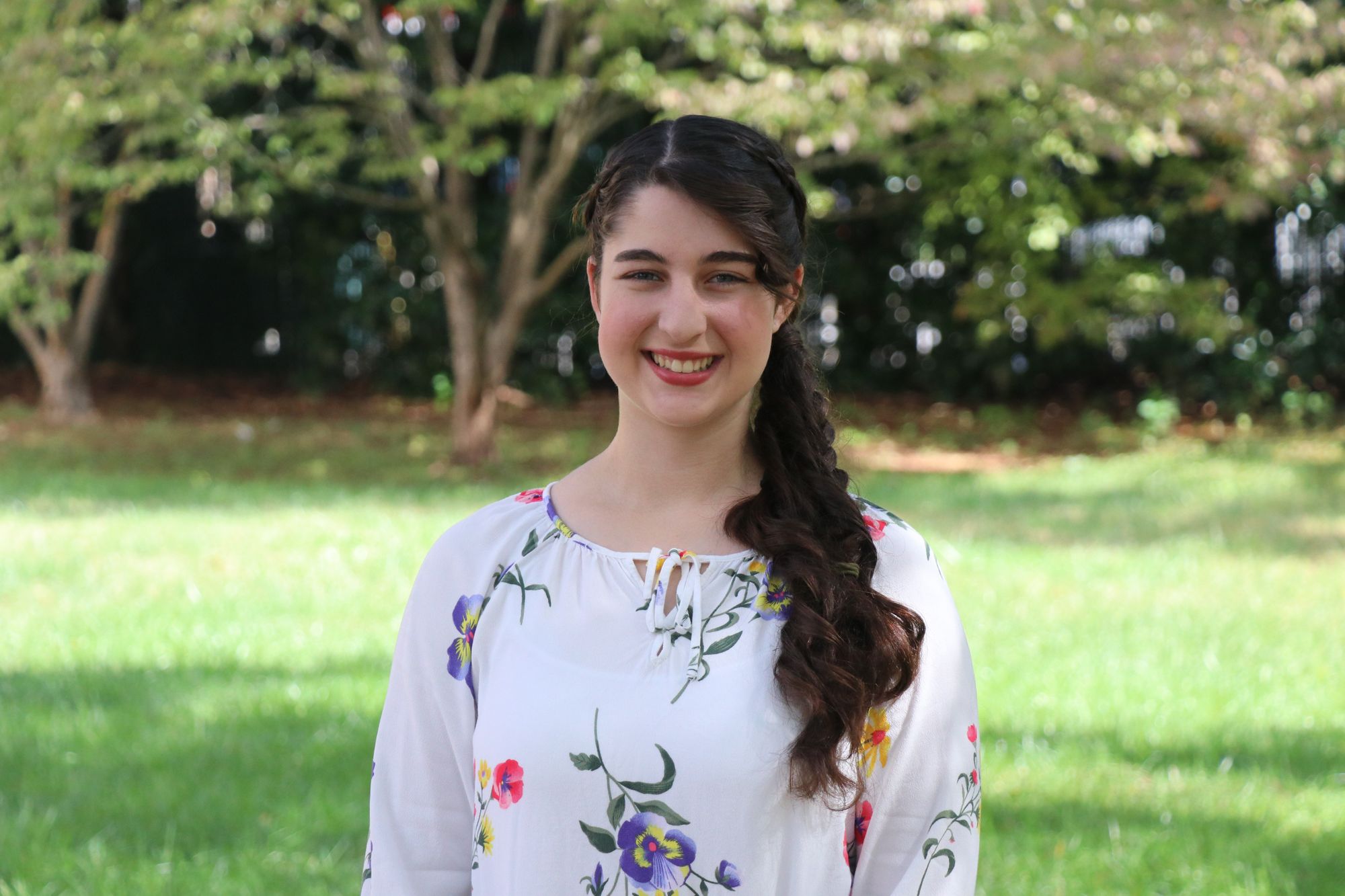 Lindsey Mohnacky is a sophomore English education major from South Bend, Indiana, who loves literature and photography. She grew up attending a Christian school and is excited for her studies at Bob Jones University. She loves reading Shakespeare and Agatha Christie, and if she is not reading, then she is probably watching Doctor Who or a Disney movie with her twin. She loves listening to The Piano Guys and playing soccer in her free time. Poetry has always been an enjoyable outlet for Lindsey, and she is excited to write for Inkwell.
Clark Moyer - Staff Writer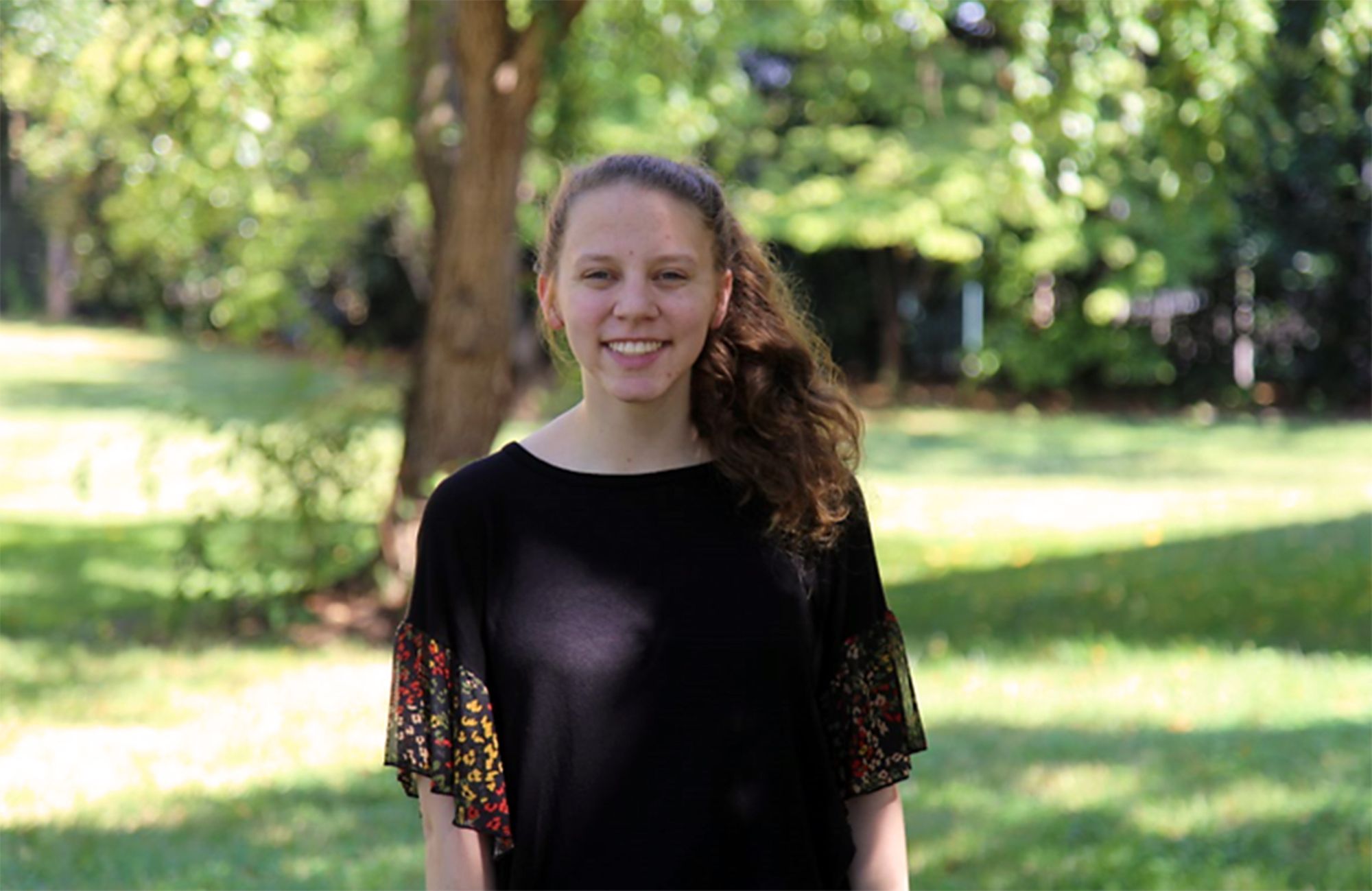 Clark is a sophomore English Education major from Greenville, South Carolina. Her love for reading was sparked by The Boxcar Children series when she was a little girl and hasn't been satiated since. When she is feeling overwhelmed with a particular emotion, she channels it into writing poetry. Clark enjoys reading, listening to music, drinking coffee, and, oddly enough, public speaking.
Stephen Ramsek - Staff Writer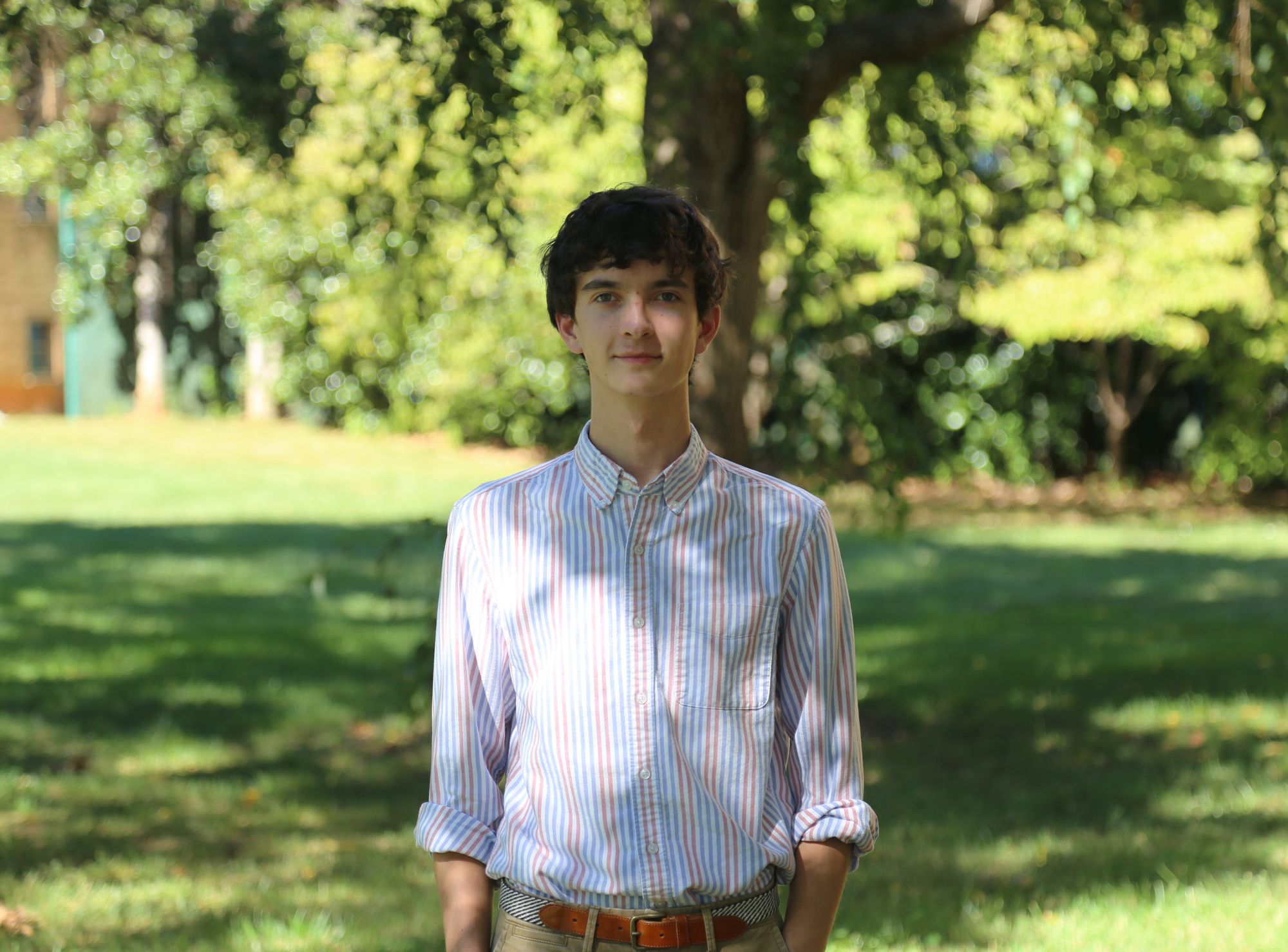 Stephen Ramsek is a junior biblical studies major from Petersburg, Kentucky. He enjoys studying theology, philosophy (specifically aesthetics and metaphysics), and literary theory, and plans to pursue graduate education in philosophy. He hopes to employ the tools of philosophy to answer questions like, What actually distinguishes the Christian artist from the secular artist? How does our experience of beauty relate to God? What role does faith play in arguments for Christian theism? What does it mean to be selfless? And, Were Adam and Eve vegetarian or vegan? In his poems and stories, he tries to explore the spiritual depth and moral complexity of evangelical Christianity. As for hobbies, he likes to watch movies and spend time with his siblings.
Eden Rowland - Staff Writer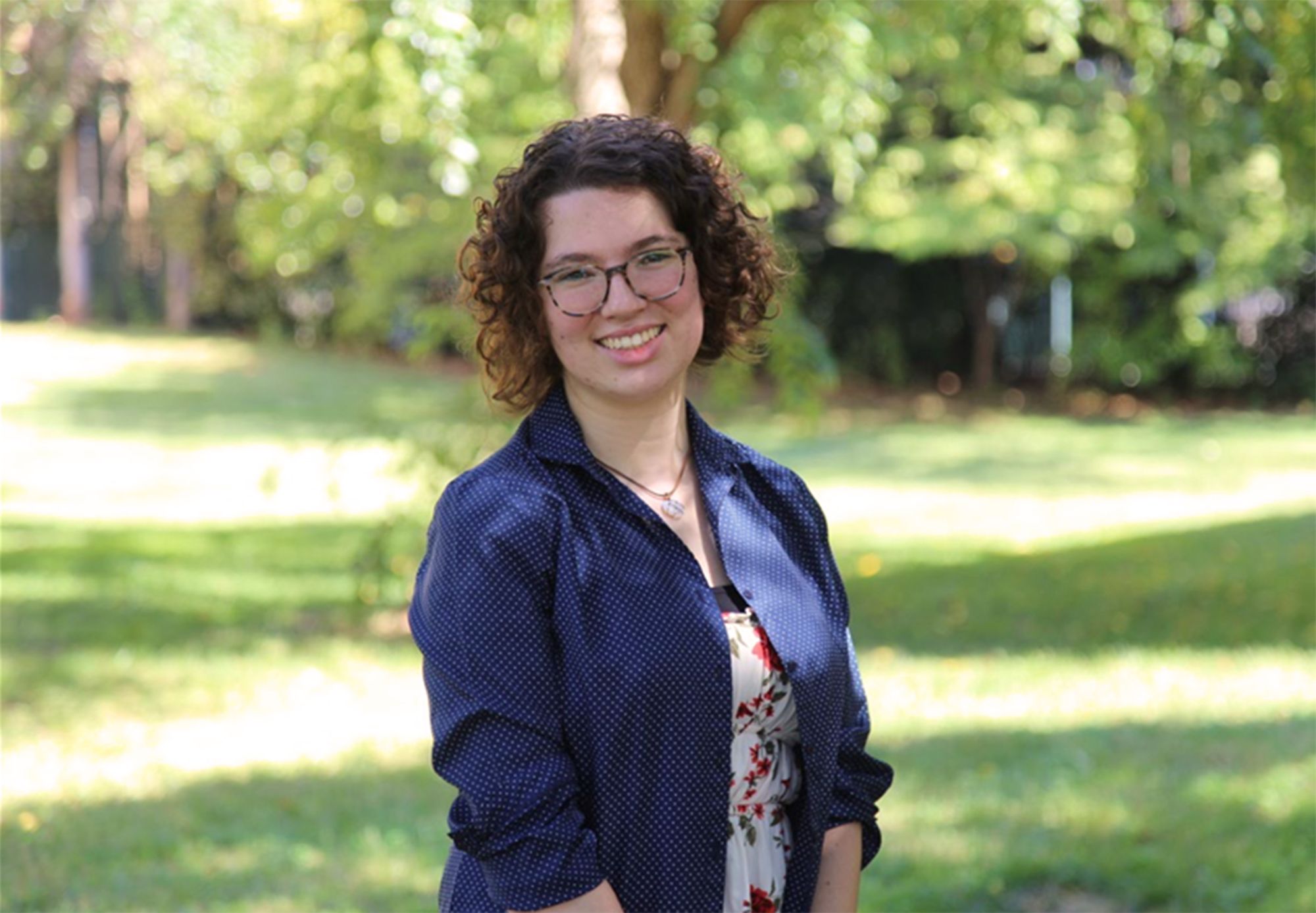 Eden Rowland is a junior theatre major with a minor in creative writing from Greer, South Carolina. Since she was little, Eden has loved to tell stories in a variety of ways—including dance, art, music, photography, film, theatre, and writing (primarily poetry). The major themes in her poetry are hope in the midst of despair, simple acts of courage, the beauty of creation, agape love, and the character of God. Her biggest writing influences are William Shakespeare, Edgar Allan Poe, J. K. Rowling, Greta Gerwig, and Taylor Swift. Some of her goals include studying abroad in the United Kingdom, writing a screenplay and producing a film, and staying in a museum overnight. When she's not studying or writing, Eden can be found watching and analyzing films, baking recipes from The Great British Baking Show, visiting local coffee shops, and hanging out with friends.
Zachary Smith - Staff Writer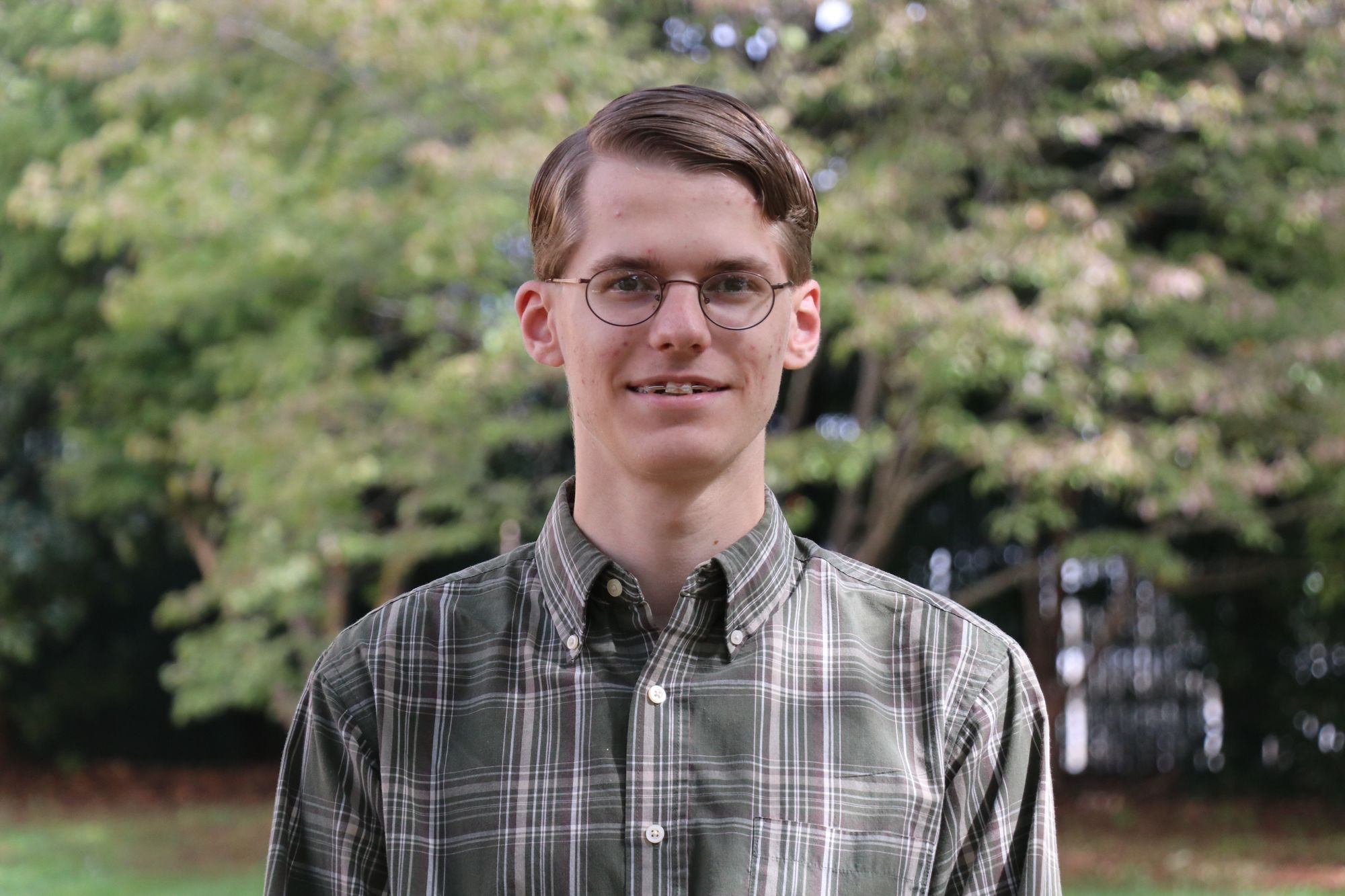 Zachary Smith is a junior History major. A Greenville native, he currently lives in Gwinnett County, Georgia. He has a personal relationship with the God who saves and loves to share about Him with others. Zachary has a debater's mind and a poet's heart. His interests include genealogy, history, missions, and communication. He is currently working on his first full-length novel, a story of the American South in the 21st century. He has made over 25,000 phone calls to individual Georgians and has knocked on thousands of doors in his local community. He is an alumnus of TeenPact and Generation Joshua and has also participated in fifteen Stoa tournaments.
Emma Galloway Stephens - Faculty Sponsor & Advisor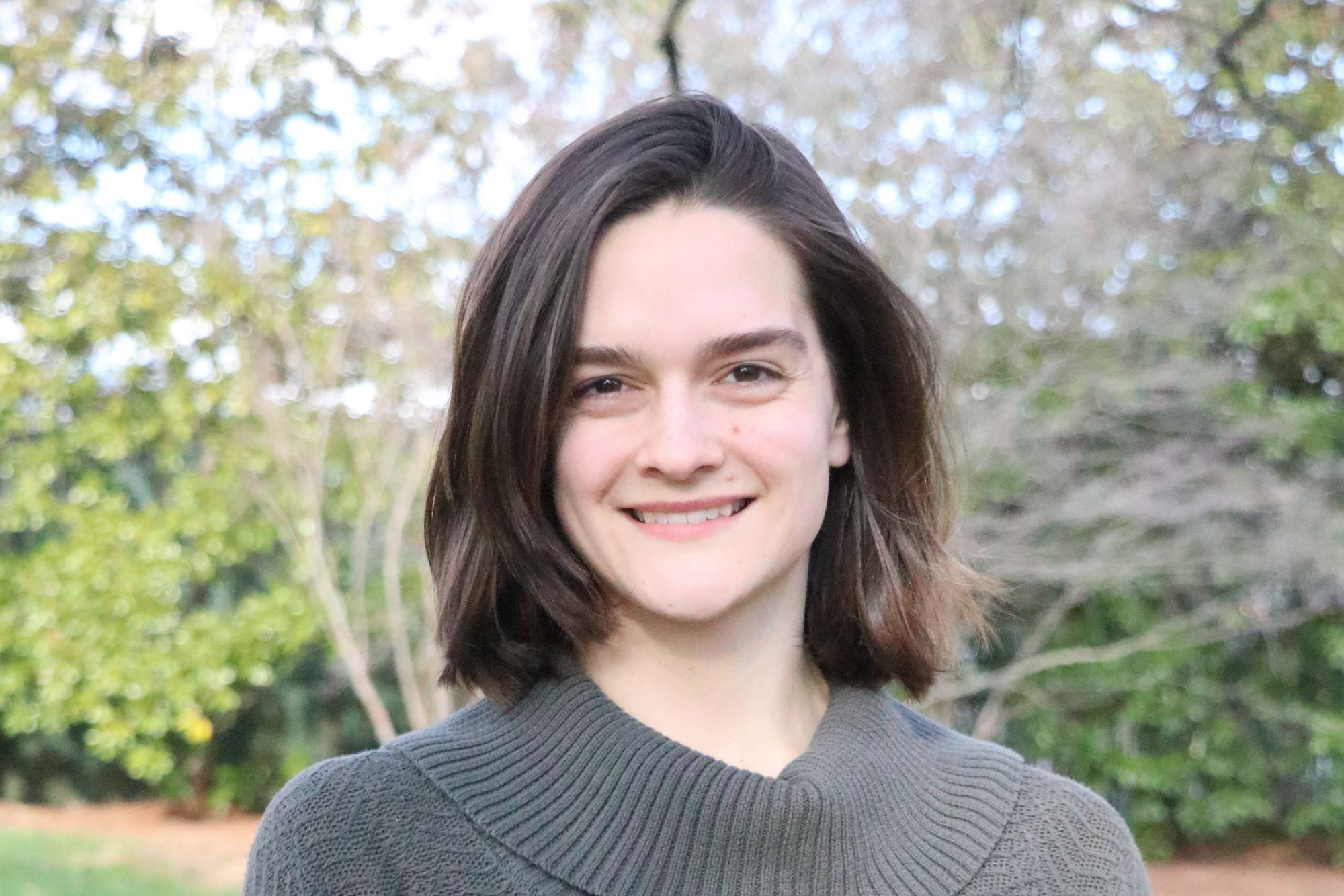 Emma Galloway Stephens is an instructor of English and creative writing at Bob Jones University. She lives in Greenville with her spouse, Sam, their two cats, and their lizard. Emma writes poetry and short stories and is currently working on her MFA at Converse University. Her fictional focus is speculative fiction; she creates dark tales but makes sure they don't become so serious as to lose their sense of humor. She writes poetry on any subject that tangles in her brain and demands unknotting. When not writing, grading papers, and herding cats, she reads, and when she does not read, she runs.
Emily Stevens - Staff Writer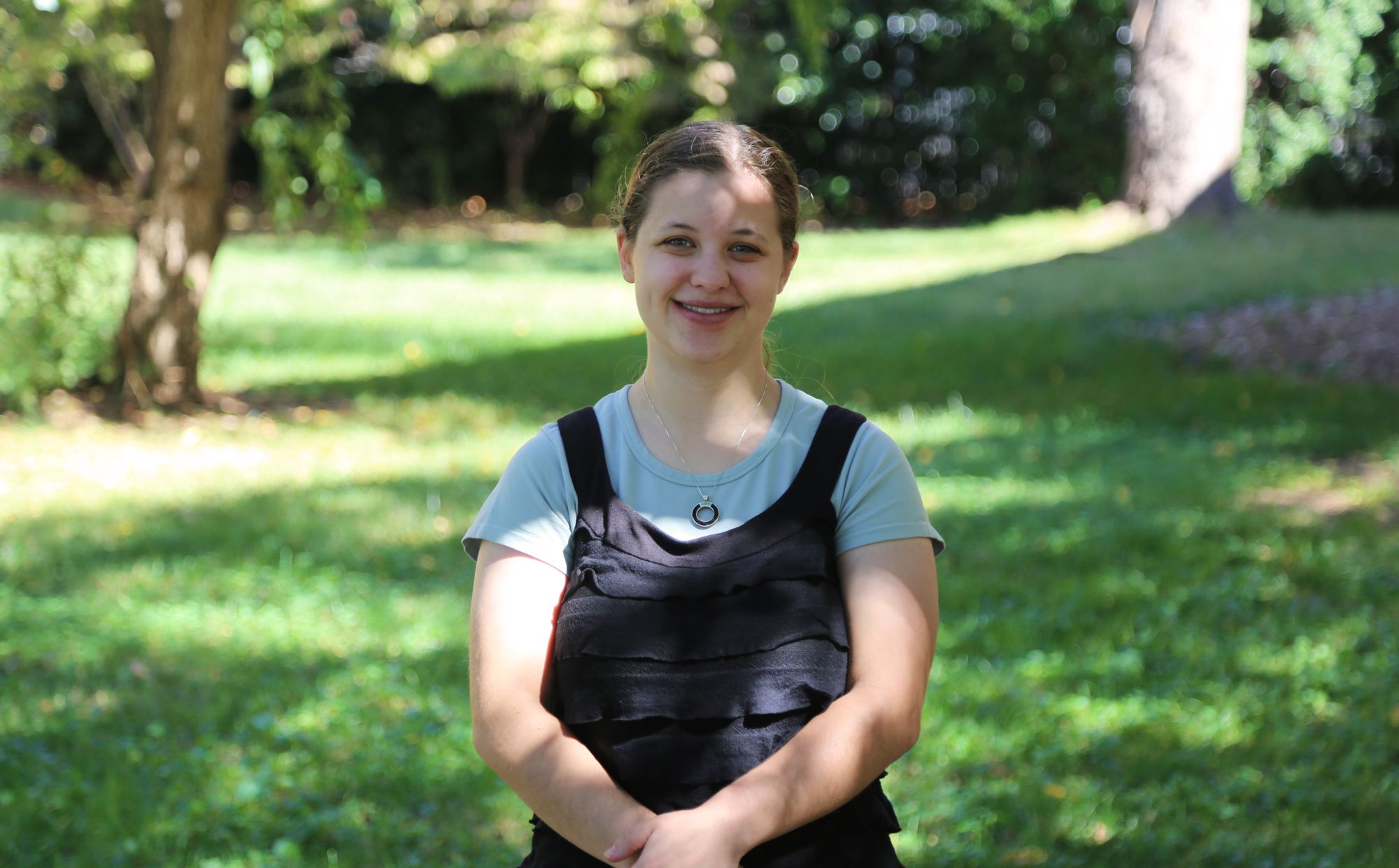 Emily Stevens is a senior communication major who has a passion for tea, books, jigsaw puzzles, rocking chairs, and oversized sweaters. When she isn't busy impersonating an octogenarian, Emily is an avid hiker, biker, horseback rider, and sailor. Emily was raised in the craggy hills and winding rivers of the Berkshire Mountains, which became the staging ground for many quests to slay evil kings, dance with fairies, and befriend dragons. It probably goes without saying that her favorite genre is fantasy. Like her hero, C. S. Lewis, Emily found in herself desires which nothing in this world can satisfy and realized that the only source of true fulfillment is a relationship with the Creator of beauty Himself. Emily hopes to spend her life writing stories which stir up that same conviction in readers' hearts.
Maleah Stouffer - Design Editor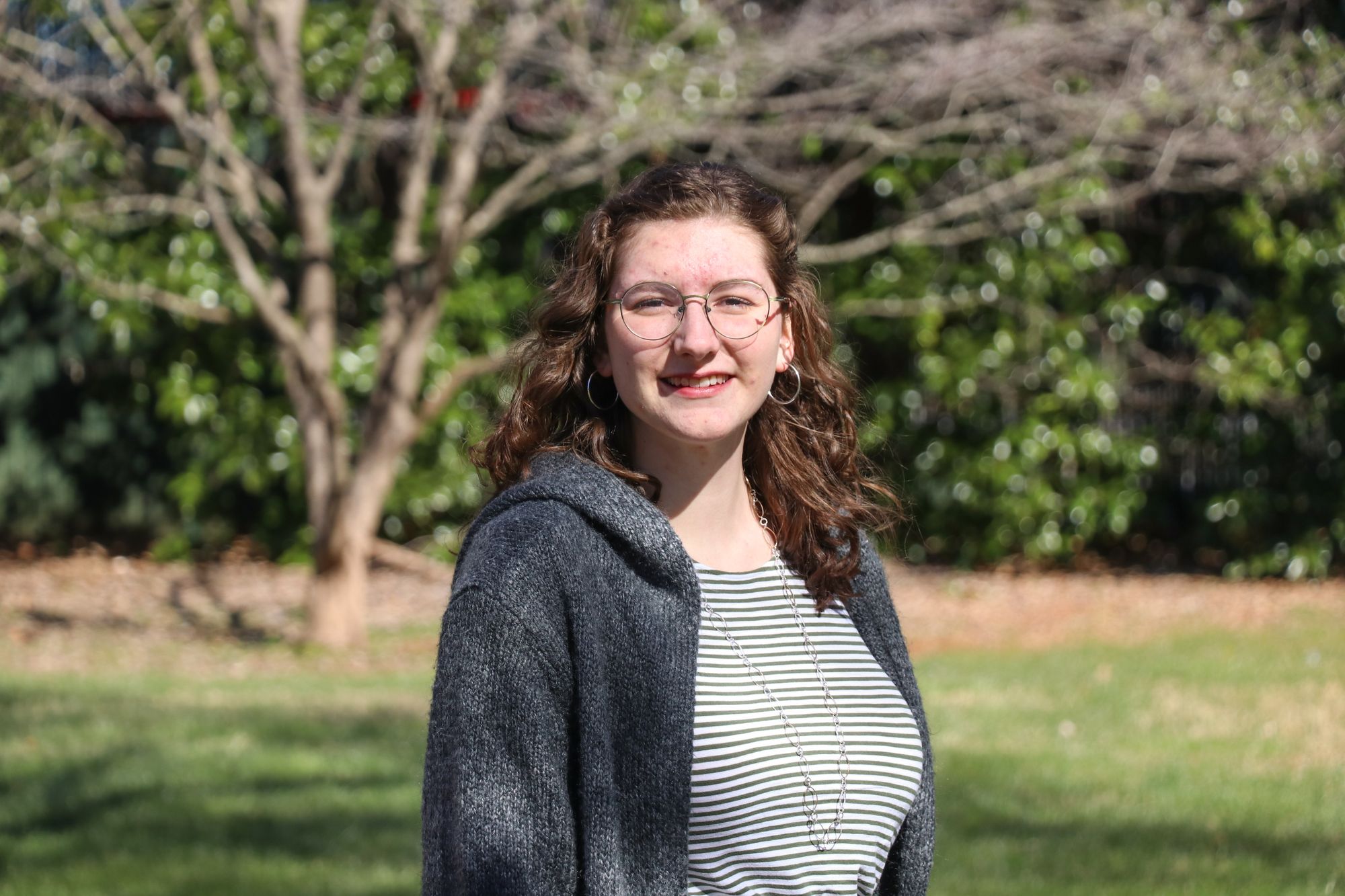 Maleah Stouffer is a sophomore from Berwick, Pennsylvania majoring in graphic design. She loves basketball and has played the sport for seven years. She also enjoys coffee and tea and has an ever-growing pen collection. One day, she would want to perhaps live in England and maybe own a tiny home as well. At the age of 13, she discovered a love of typography and hand-lettering. She hopes that one day she will be a freelance graphic designer. Maleah is excited to serve on the Inkwell team and use her skills to help create something both visually and literarily beautiful.
Anna Thompson - Staff Writer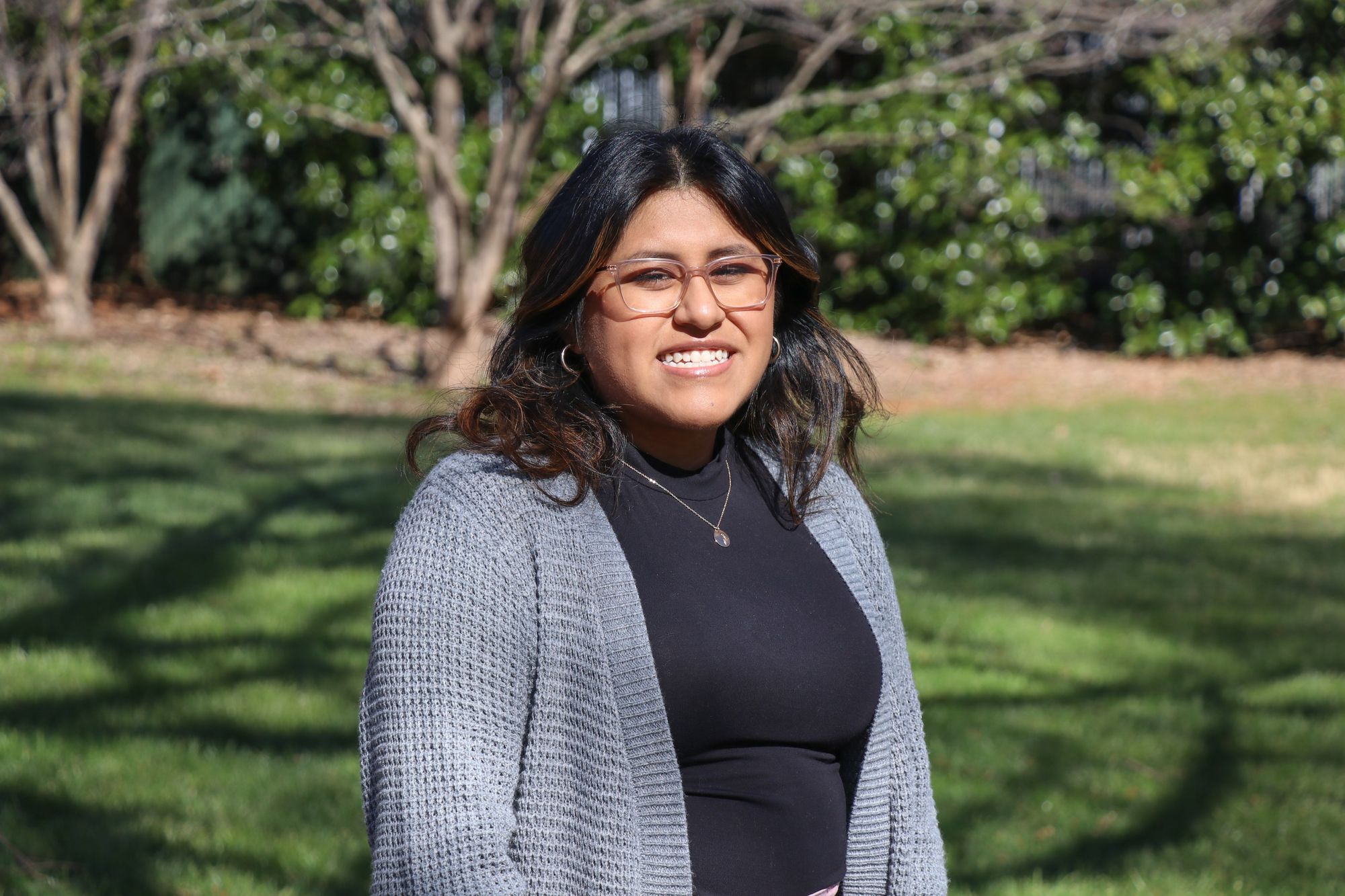 Anna Thompson is a junior English major. She fell in love with reading and books at an early age. Stories brought her comfort that lulled her sleep when she was a child and provided a nice escape from reality as she grew older. The desire to write her own stories was born out of her love for reading. In her spare time, Anna likes to listen to other storytellers via multiple mediums like books, podcasts, or video platforms. A few of her favorite things are dark chocolate, iced chai lattes, and her dog, Daisy.
Vivian Waite - Staff Writer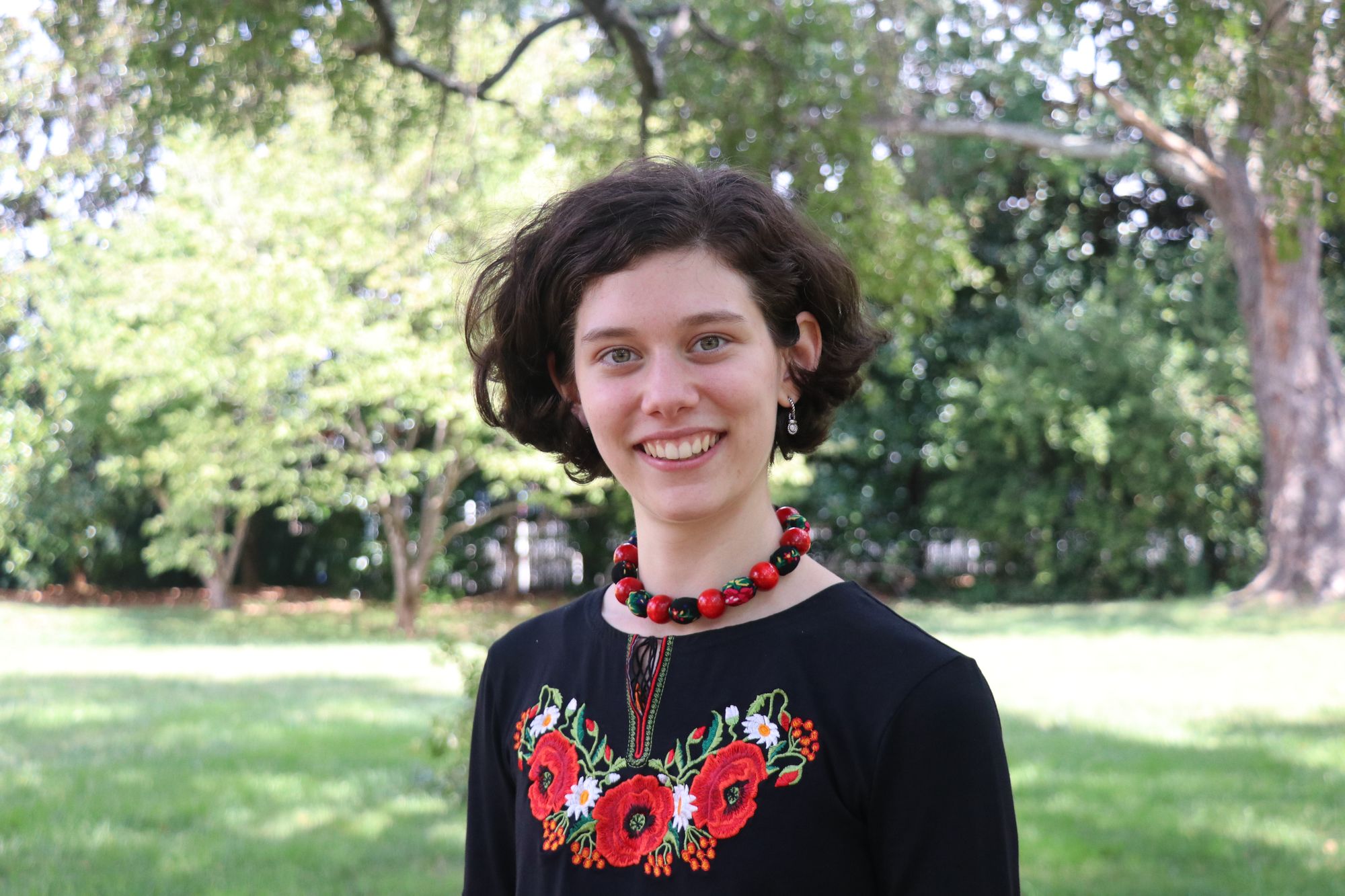 Vivian Waite, a freshman English major, has always had a passion for writing stories. As a child she would spend hours creating stories using her toys, stuffed animals, and imaginary creatures. Her favorite genre is fantasy, which she views as a way to teach her readers timeless truths in a fun way. She uses her imagination to tell others of the true God of the Bible. Vivian also loves poetry. From contemplations to prayers and praises, she strives to use her poetry in a way that glorifies God. Vivian is attending BJU with the goal of improving her writing skills for the purpose of one day becoming a professional writer. She believes that God gave her an imagination for a reason, and she desires to use it to the best of her ability for Him. During her free time, Vivian also enjoys playing the piano and harp, drawing, reading, and spoiling her dog—a brown Labrador named Major.
Dawson Walker - Staff Writer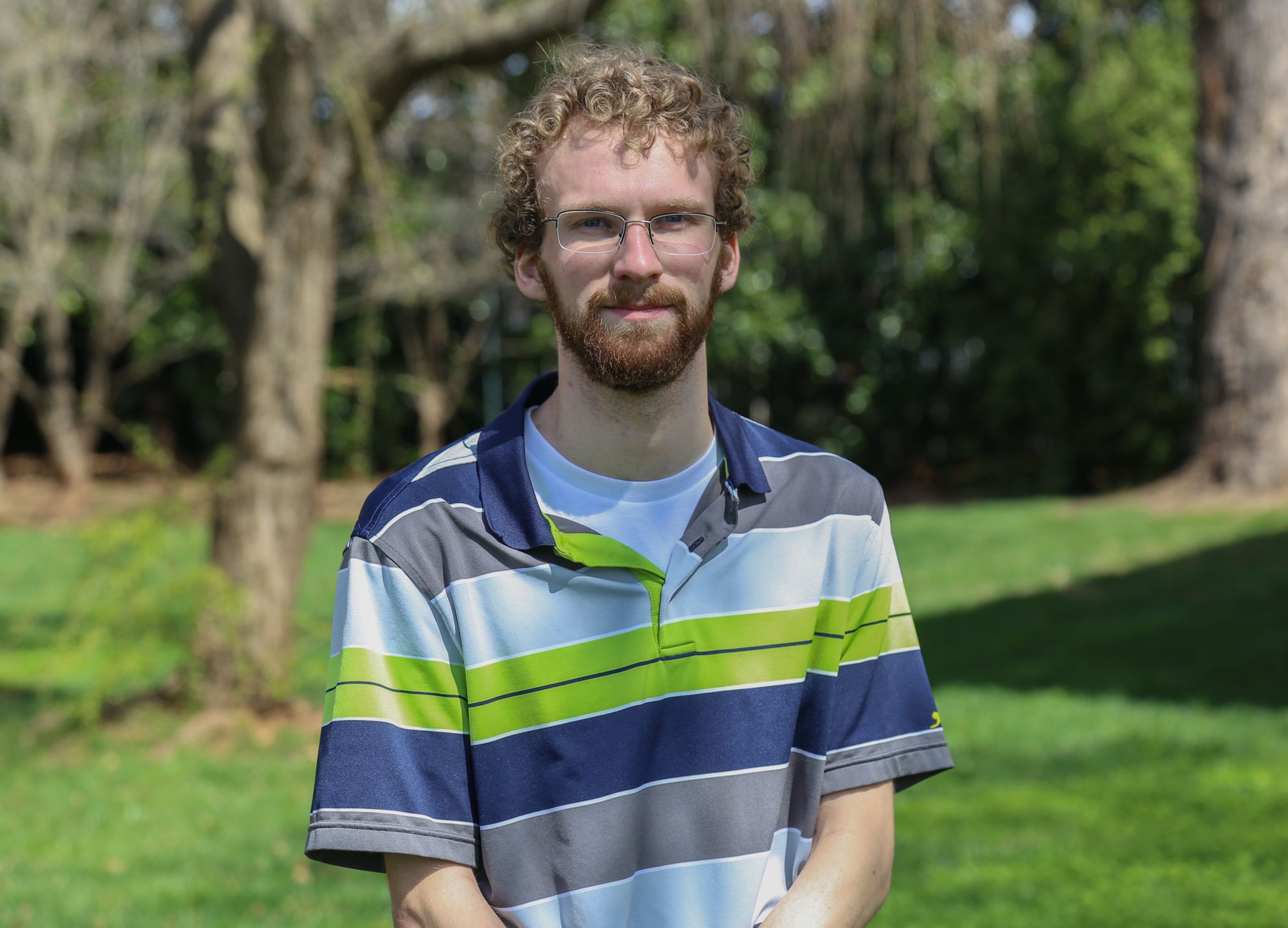 Dawson Walker is a junior from Greenville, South Carolina, majoring in Creative Writing. From the wee age of seven, when his mother gave him his first novel, he has voraciously consumed every story he could get his hands on, from novels to comic books. His desire to create stories of his own comes from his undying love of reading. When he is not reading, writing, procrastinating on homework, or staring at his bookshelves for no discernable reason, Dawson is likely found taking a nap in his room. If you do see him wandering outside his natural habitat, please kindly steer him back toward the nearest library.
Damaris Ziemski - Staff Writer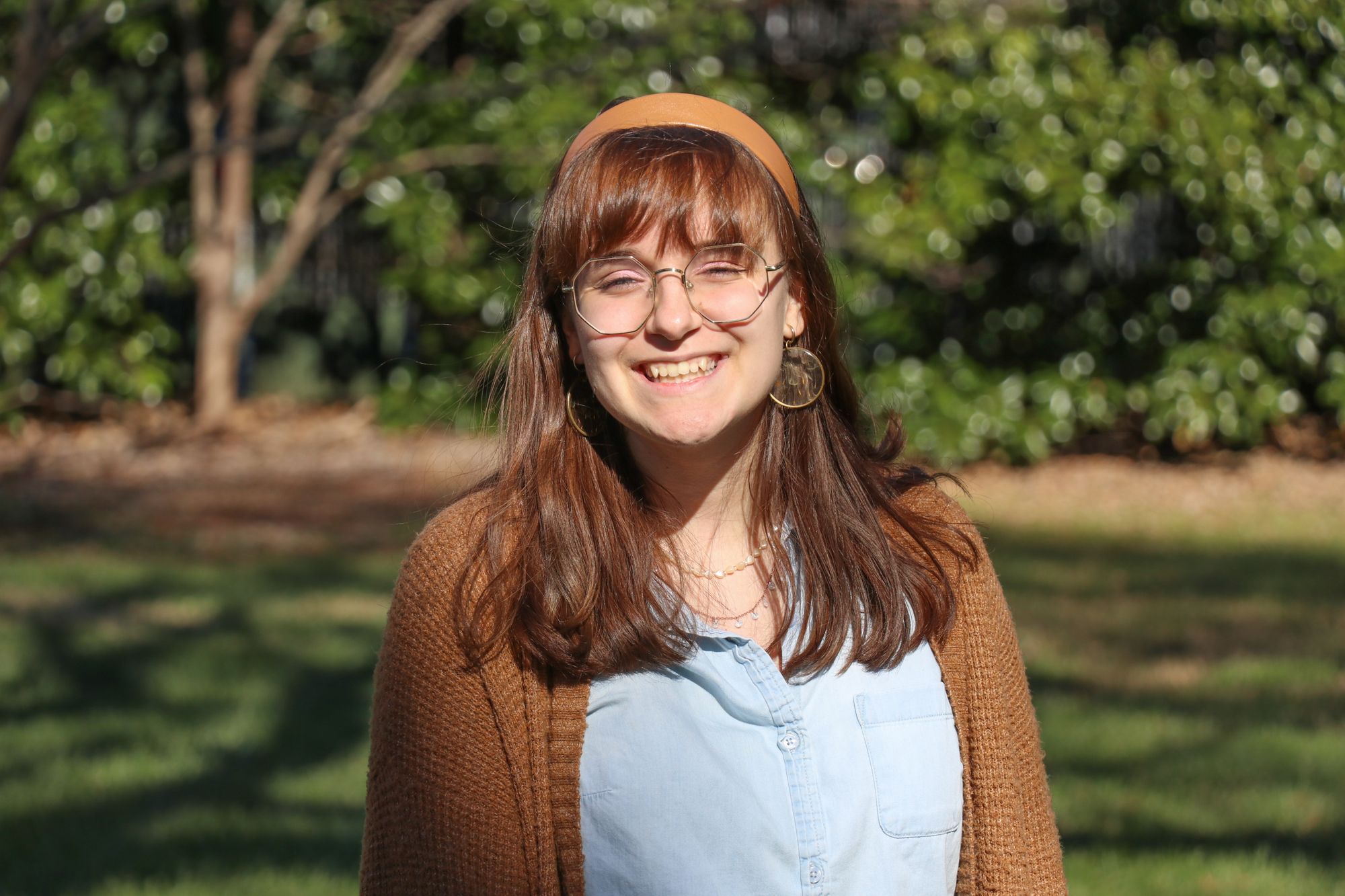 Damaris is a junior English literature major from Apex, North Carolina. In her free time, she writes free-form poetry and creative nonfiction. She writes primarily creative nonfiction for Inkwell. Five years ago, she fell in love with words and she now writes to share her testimony of how God is working in her life and to give voice to emotions she feels others can relate to. Just last year, she published her first book, Blue, and she hopes to have her next book, Yellow, out by next month. When she's not writing, she's either learning something new, hiking, reading, journaling, or hanging out with friends!