Olivia Best - Staff Writer
Olivia is a junior English education major from Wyoming who loves expanding her world through literature. There must have been a time before Olivia fell in love with words and stories, but she cannot remember it. She wrote her first poem at the age of nine, an experience which served as a key part in discovering her identity as a writer. Growing up in Wyoming shaped her love for creation, where she finds much of her inspiration to write. Though school consumes most of her time, Olivia submerses herself in poetry, a novel, or a play whenever she can. One book she thinks everyone should read is Marcus Zusak's The Book Thief.
Z Edmondson - Staff Writer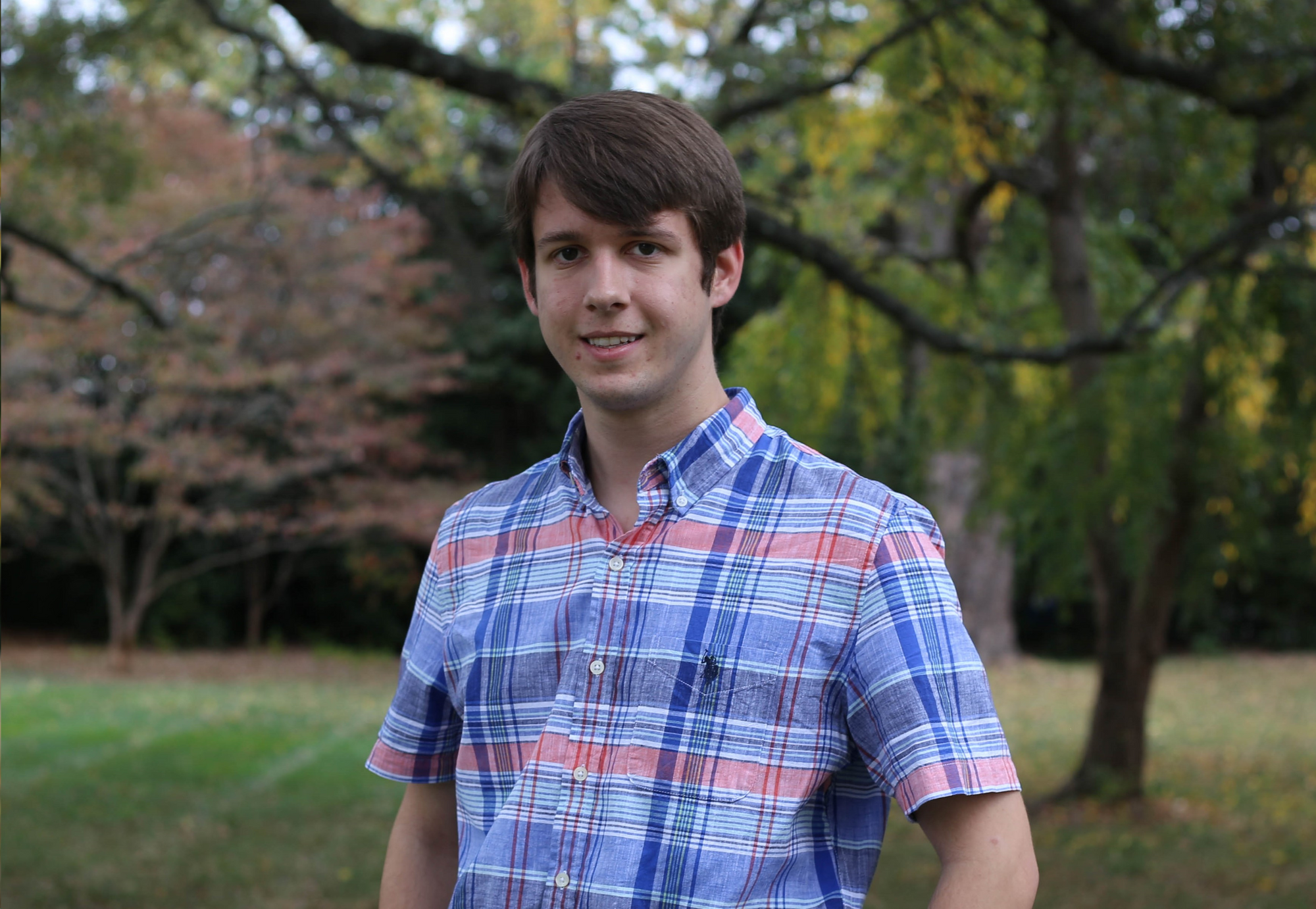 Zachary Edmondson, more commonly known by his nickname "Z," is a sophomore multimedia journalism major. Z believed early on that God had given him the desire to write stories that would encourage Christians and non-Christians alike to consider the deep truths of the Scriptures. He currently writes articles for BJU's newspaper, The Collegian, in addition to writing creative nonfiction for Inkwell. While he plans to become a publications editor, his life goal is to write fantasy novels from a biblical perspective. Favorite books include the Dragons in Our Midst series by Bryan Davis and the Sword of Lyric series by Sharon Hinck. In his spare time, Z enjoys reading, writing, walking, and traveling to faraway places.
Trenton Goldsmith - Staff Writer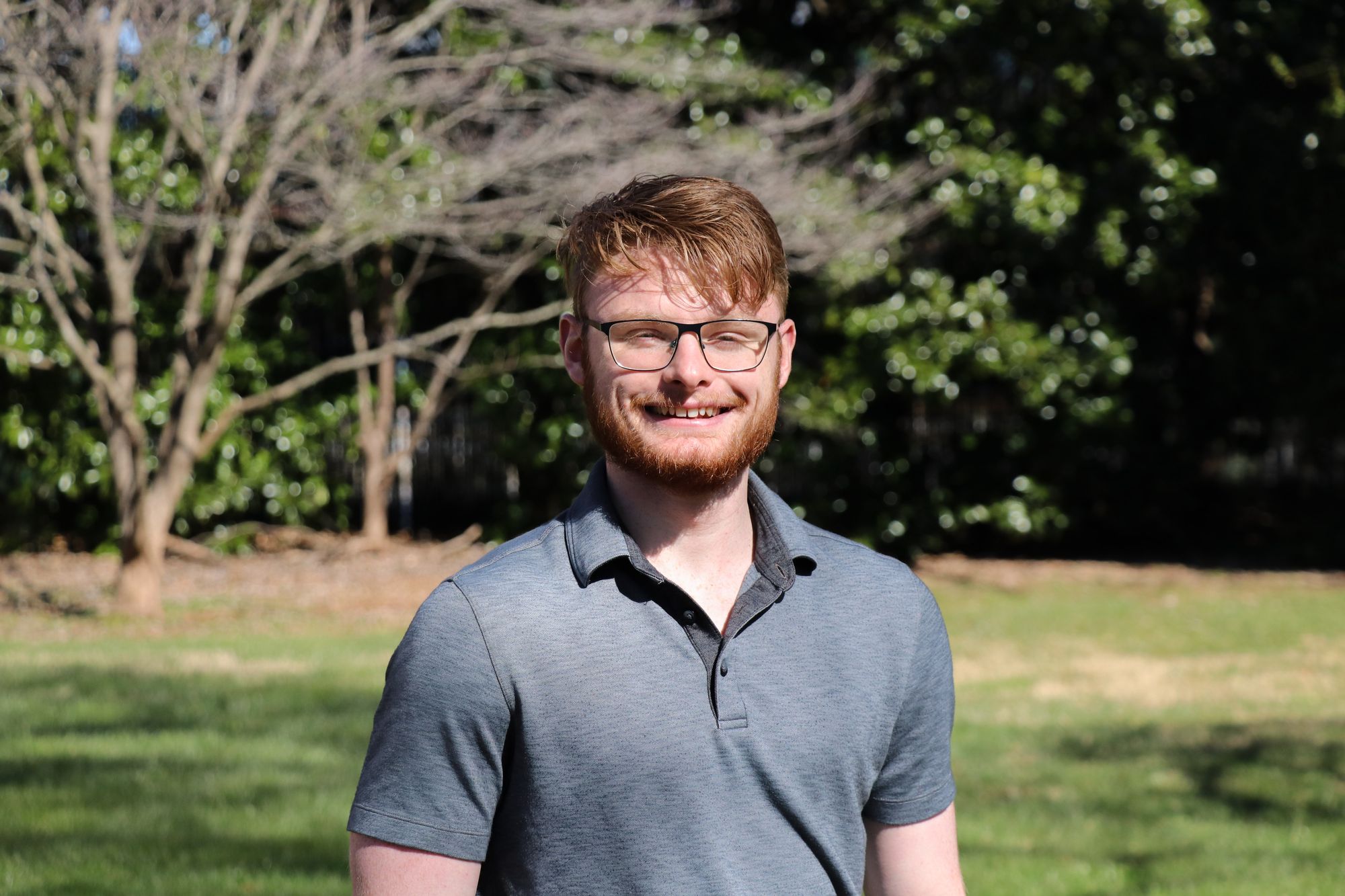 Trenton Goldsmith is a senior journalism and mass communication major at BJU wanting a career as a political or sports journalist, but he also loves writing poetry. He fell in love with words and poetry through his mom, an English teacher for over twenty years who was his own teacher when he was in high school. Trenton is from Detroit, Michigan, where he gets a lot of his inspiration by walking around the city's beautiful and revitalized downtown. He follows all sports and is a fan of all Boston sports teams, especially the Red Sox. In his free time, Trenton likes to be with friends, write, read, or workout. Emily Dickinson and Langston Hughes are his favorite poets because of the impact they had through their personal styles and poem topics. His pet beagle is named Langston after the famed Harlem Renaissance poet.
Joy Hast - Staff Writer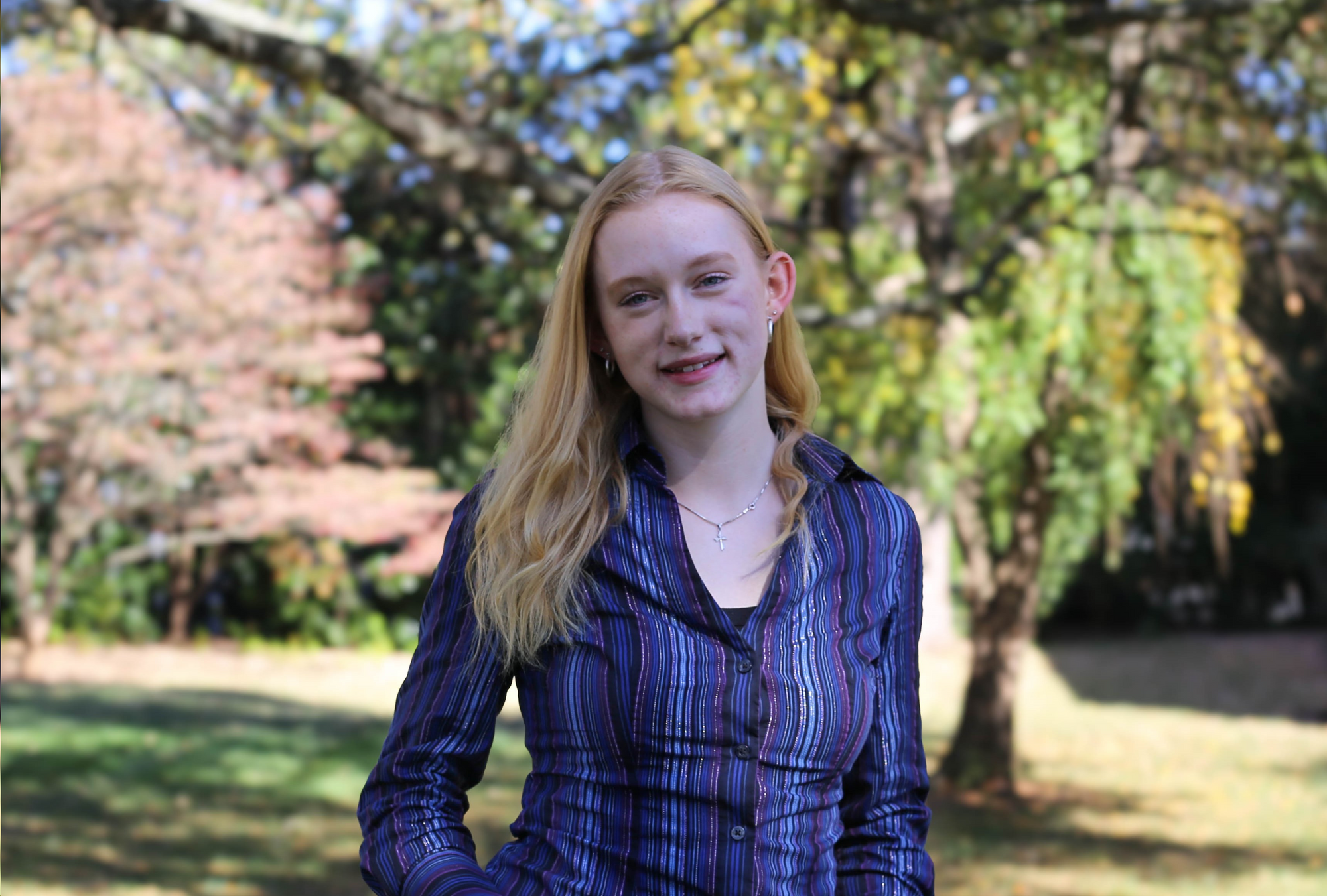 Joy is a junior creative writing major from the small town of Kremmling, Colorado. Her favorite things are snow, matcha, running, Taylor Swift, and her three cats— Loki, Fiona, and Tigger. Her favorite season is autumn because the world is golden, the air is crisp, and the pumpkins smell amazing. In the fall, she enjoys competing for the Bruins' cross country team, and in the spring she participates in the track and field team. Her love for writing started with Laura Ingalls Wilder's Little House on the Prairie books and Jo March in Little Women. She loves all genres of writing and hopes to one day publish her own young adult fiction. When she was twelve, she was diagnosed with Stargardt's Disease, and she believes God can use her voice through writing to raise awareness for vision/retinal disorders. Although she's not sure where she'll end up, she's looking into working as a legal assistant while she writes her novels.
Maria Izzi - Photography Coordinator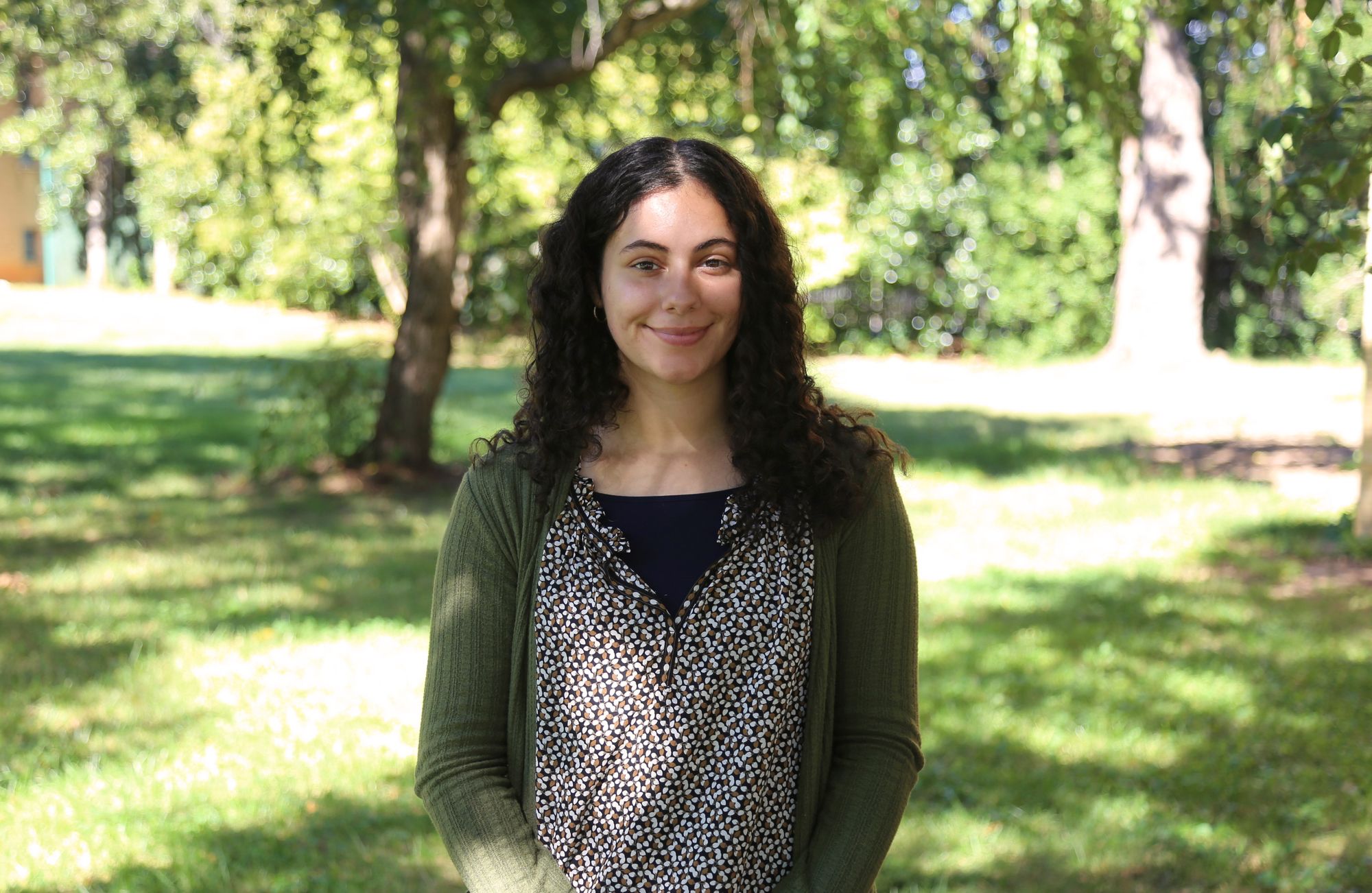 Maria Izzi is a senior from Albany, New York majoring in graphic design. Maria's goal in studying graphic design is to learn how to effectively help others communicate and to help others understand what is being communicated through design and photography for God's glory. Many in her life have inspired her to pursue a career in the world of design. She enjoys doing many other things, such as traveling, volunteering, journaling, being with family, friends, and animals, ice-skating, playing volleyball, and playing the piano. One of her favorite places that she was able to visit was Israel and being in absolute awe of all the astonishing scenes she was able to see and experience alongside other Christians. She is currently preparing to study abroad in Italy in the summer of 2022. She finds joy in the process of learning and going through the challenges put before her that are meant to teach and grow her. She is excited to serve on the Inkwell team and where the Lord will place her in the future to shine His light to others.
Mackenzie Joy - Short Story Editor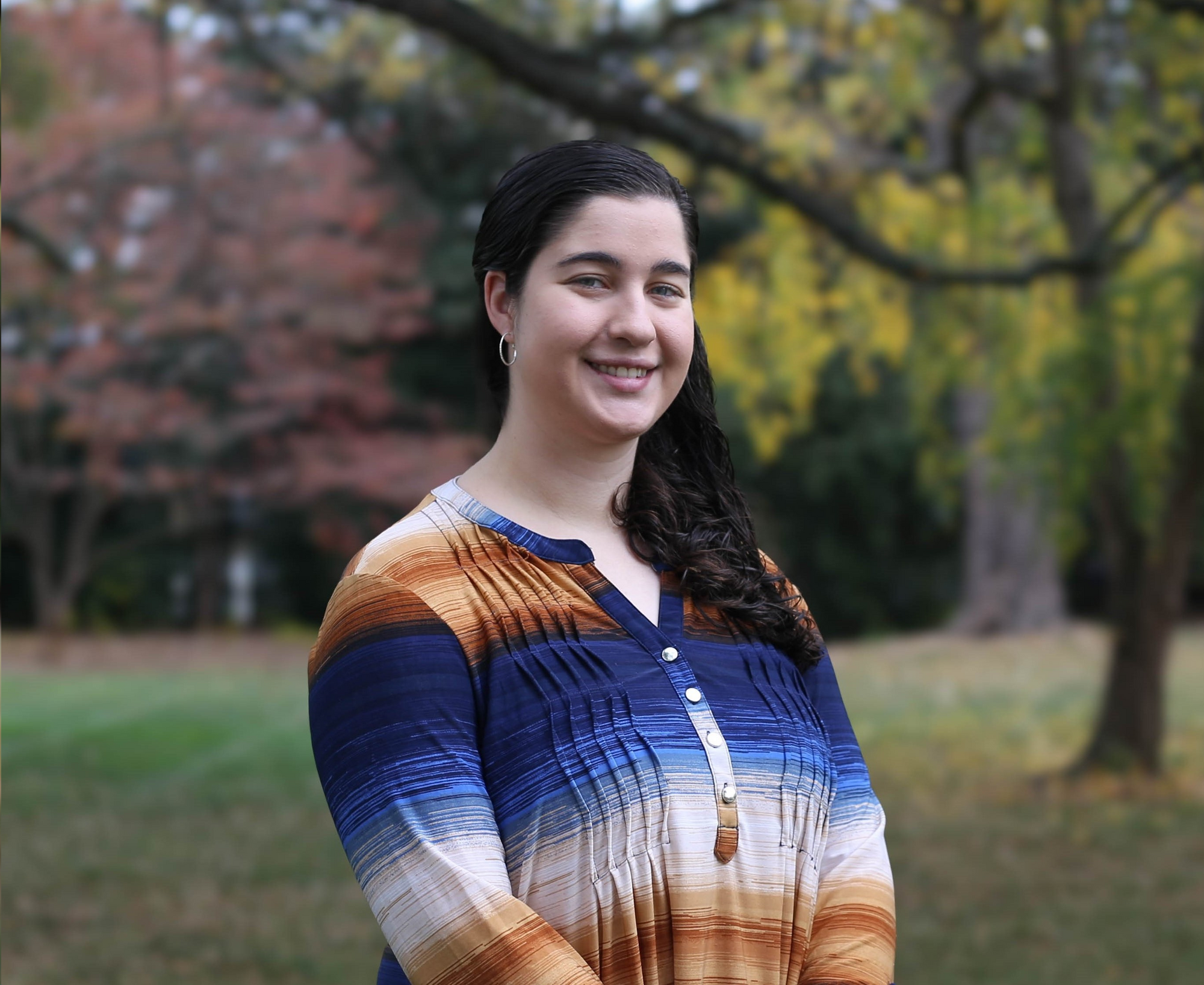 Mackenzie Joy, a junior early childhood education major, has had a love for writing since the third grade. She also loves to read all genres and is constantly thinking about new plots to her stories. Her mission statement is to glorify God and point her readers to Him through her works. When she forces herself to walk away from her notebook, Mackenzie loves to spend time outdoors, enjoying God's marvelous creation.  She eventually wants to become a published novelist and preschool teacher, but she recognizes that her path is up to the Lord's leading.
Olivia Kirschbaum - Copy Editor
Olivia, a senior creative writing major, enjoys penning poems, short stories, and articles. You might find her in a coffee shop, art museum, thrift store, or at the library. She writes to give God glory and share "glimmers of hope."
Katie Lilly - Editor-in-Chief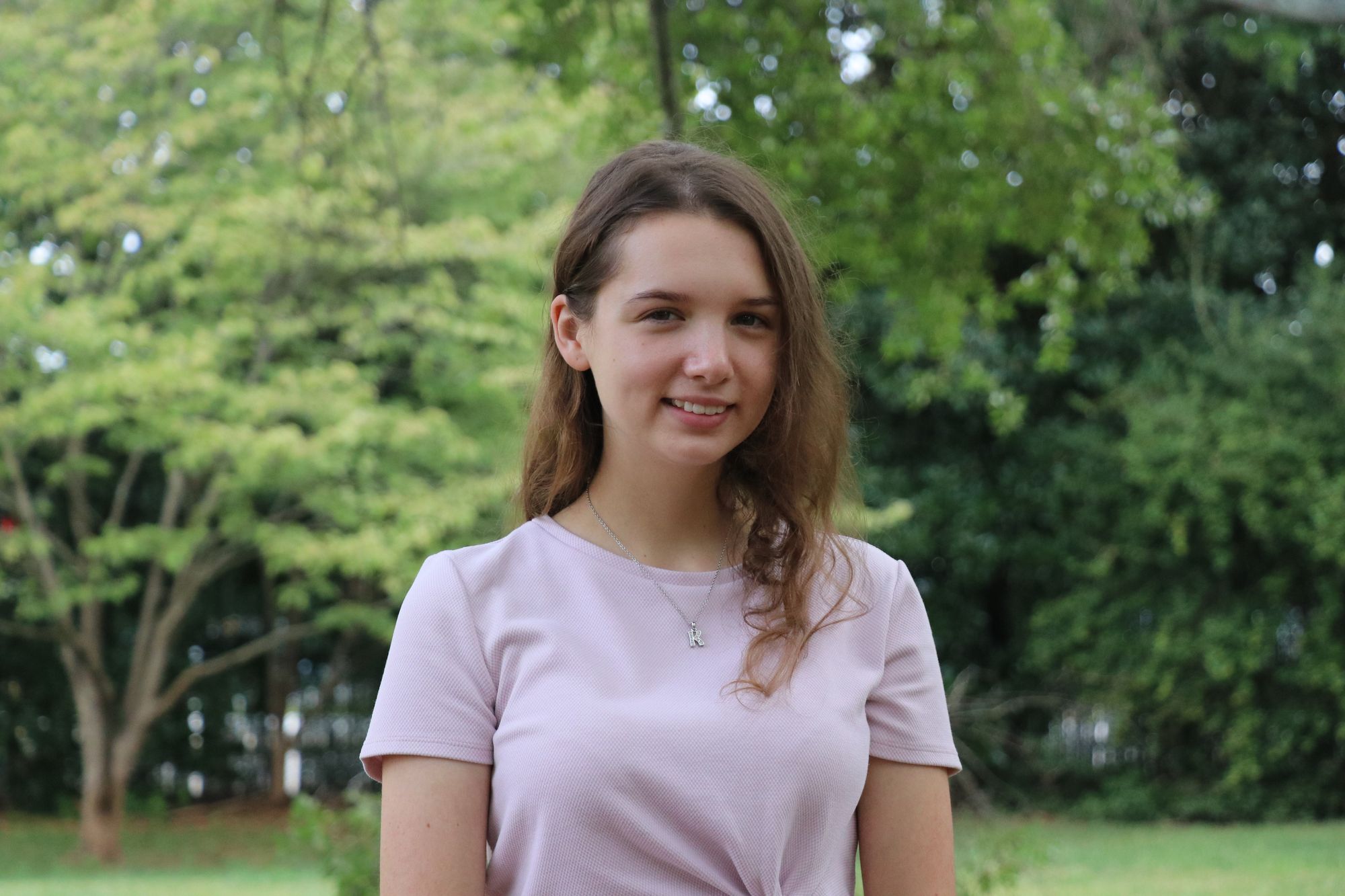 Katie Lilly is a senior English major from Greenville, South Carolina. Like many of her fellow staff members, Katie's love of reading began practically as soon as she learned to read. As a child her favorite authors included Beverly Cleary and Mildred Wirt Benson. Currently she is attempting to understand the exceedingly eccentric Leo Tolstoy, her favorite author, by reading (and rereading) both his fiction and nonfiction works. Much to the annoyance of her family and friends, Katie also enjoys correcting others' grammar, a hobby she hopes to one day turn into a profession. If she is not reading, she is probably playing her piano or walking her dog.
Peyton McGinnis - Web Editor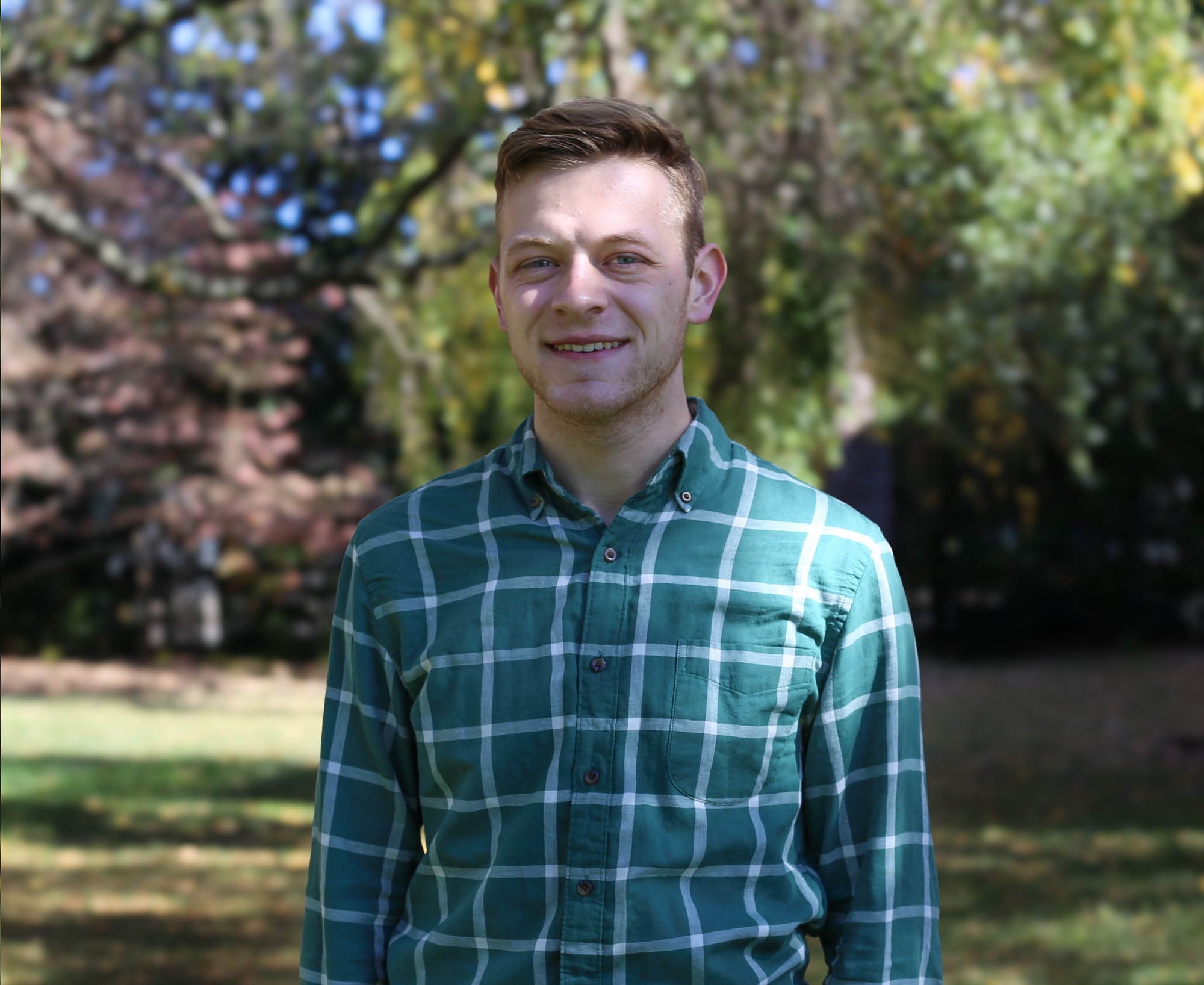 Peyton McGinnis, a senior computer science student, specializes in creating user-friendly digital experiences. Growing up, Peyton quickly found interest in programming and graphic design that originated in web development, which led to pursuing a career in website design and development with a focus on accessible and clear interface design. He has built multiple websites and web-based apps specially suited for client organizations such as small businesses and churches. In his free time, Peyton also loves studying the Bible and philosophy, writing, volunteering in student-led events, and hanging out with his friends. He also enjoys spending time researching and learning about abstract areas of mathematics such as analysis and topology. Peyton plays soccer for his society, the Sigma Alpha Chi Spartans, and watches Formula One racing events on the weekends. He can be found through his website at www.sergix.dev or contacted at hello@sergix.dev.
Lindsey Mohnacky - Poetry Editor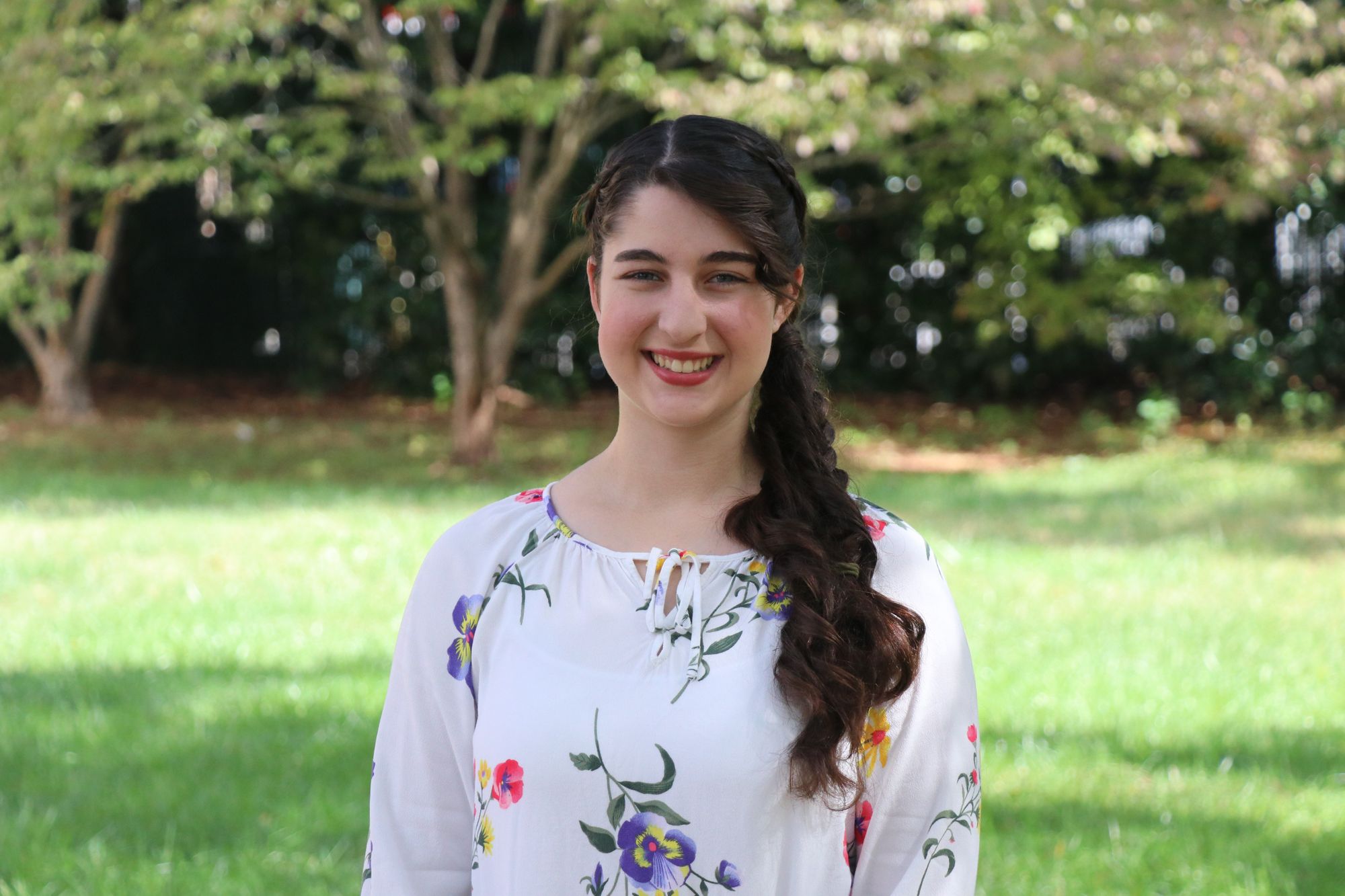 Lindsey Mohnacky is a junior English education major from South Bend, Indiana, who loves literature and photography. She grew up attending a Christian school and is excited for her studies at Bob Jones University. She loves reading Shakespeare and Agatha Christie, and if she is not reading, then she is probably watching Doctor Who or a Disney movie with her twin. She loves listening to The Piano Guys and playing soccer in her free time. Poetry has always been an enjoyable outlet for Lindsey, and she is excited to write for Inkwell.
Clark Moyer - Creative Nonfiction Editor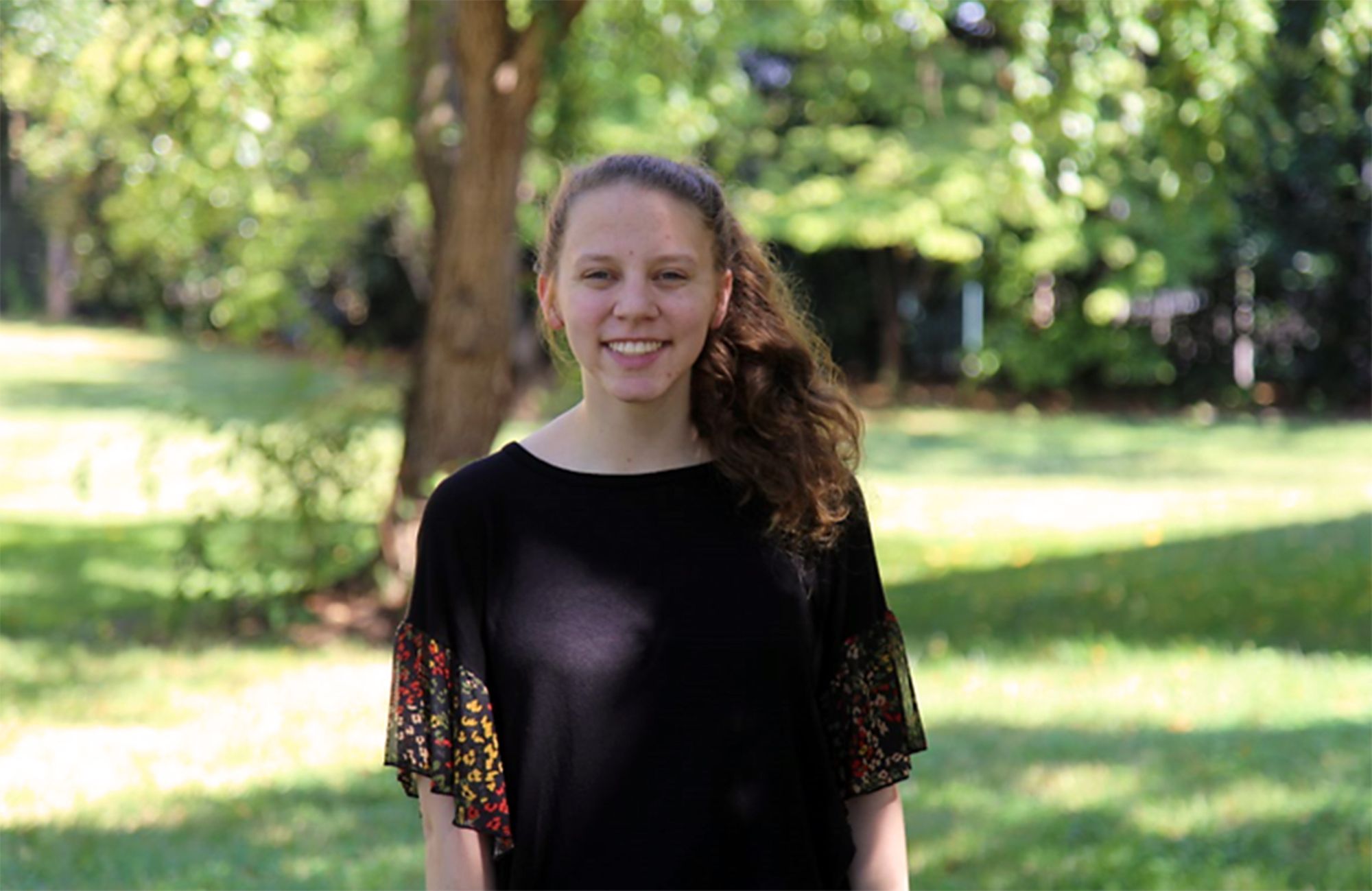 Clark is a junior English education major from Greenville, South Carolina. Her love for reading was sparked by The Boxcar Children series when she was a little girl and hasn't been satiated since. When she's not studying, she enjoys visiting different coffee shops, reading, listening to music, and spending time with friends. A fun fact about Clark is that she can only tie her shoes using the "bunny ears method."
Eden Rowland - Staff Writer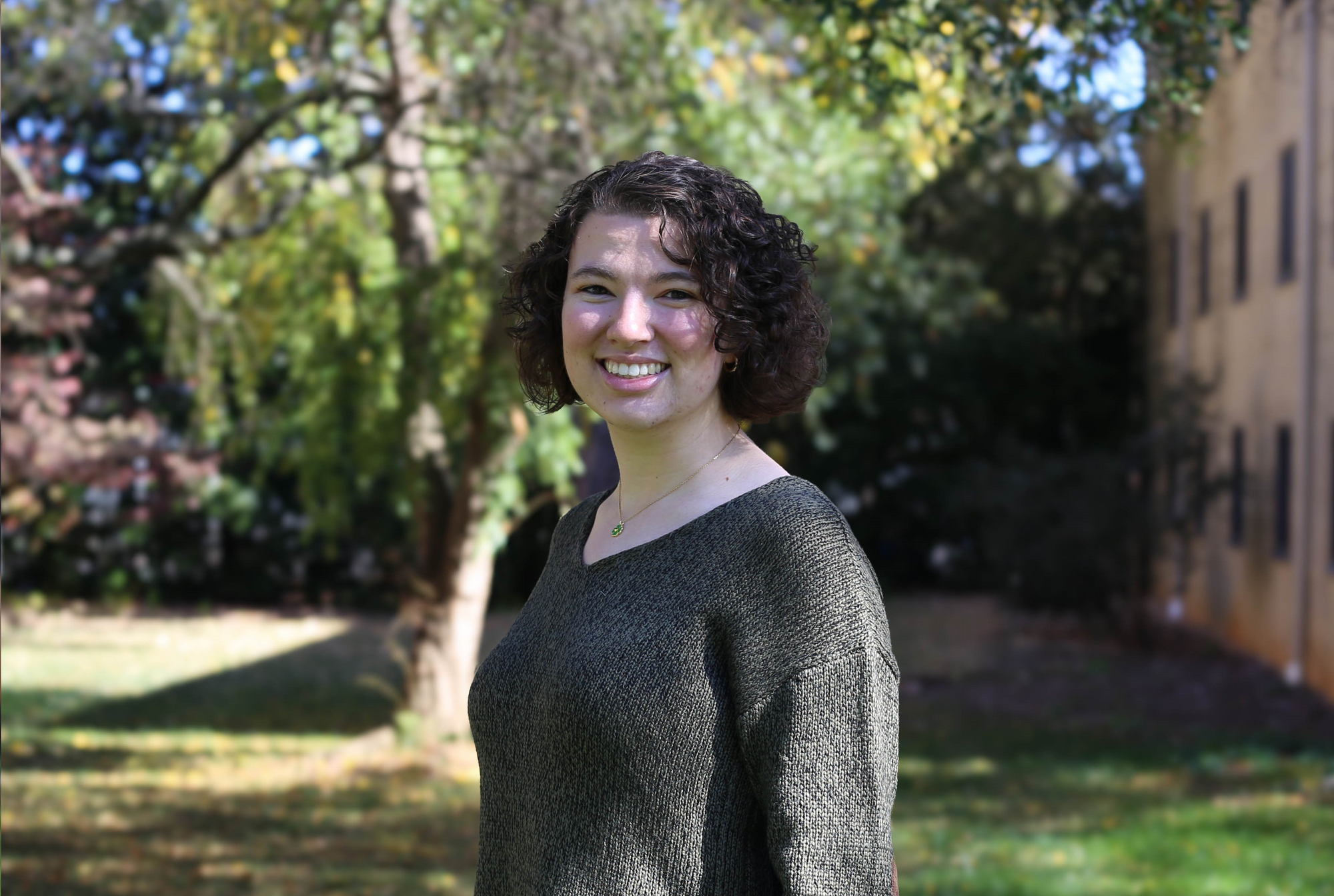 Eden Rowland is a senior theatre major with a minor in creative writing from Greer, South Carolina. In her writing she explores God's character and creation as well as what it means to be human. Her biggest writing influences are William Shakespeare, Edgar Allan Poe, J. K. Rowling, Greta Gerwig, and Taylor Swift. Jane Eyre, All the Light We Cannot See, To Kill a Mockingbird, and 13 Reasons Why are a few of her favorite books. Some of her goals include studying abroad in the United Kingdom, writing a screenplay and producing a film, and staying in a museum overnight. She's hoping to get her MFA in creative writing after undergrad. When she's not studying or writing, Eden enjoys watching and analyzing films, hiking, swing dancing, cooking and baking, visiting local coffee shops, being involved in her society (the Tri Epsilon Pirates), quoting Vines, and hanging out with friends.
Emma Galloway Stephens - Faculty Sponsor & Advisor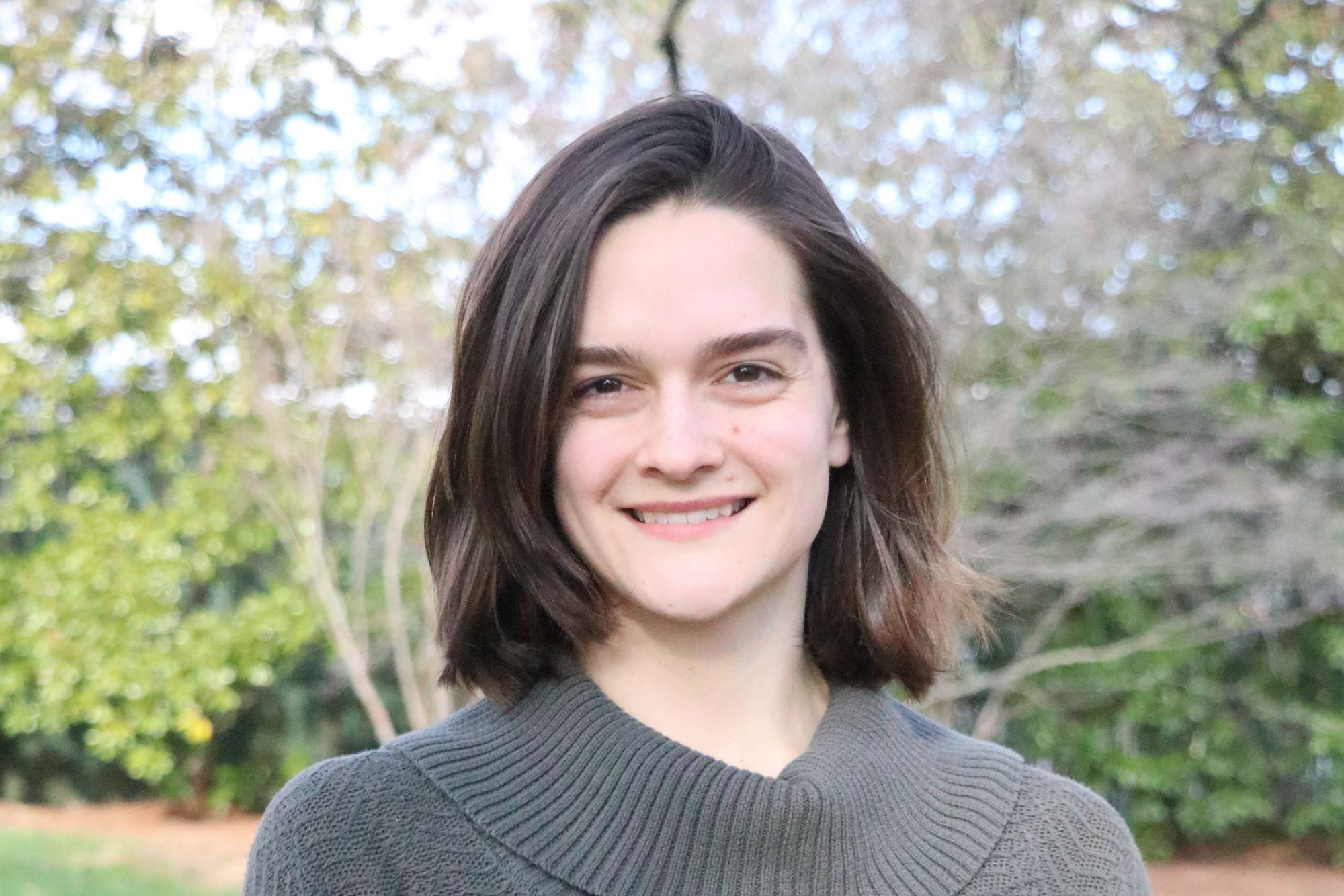 Emma Galloway Stephens is an instructor of English and creative writing at Bob Jones University. She lives in Greenville with her spouse, Sam, their two cats, and their lizard. Emma writes poetry and short stories and is currently working on her MFA at Converse University. Her fictional focus is speculative fiction; she creates dark tales but makes sure they don't become so serious as to lose their sense of humor. She writes poetry on any subject that tangles in her brain and demands unknotting. When not writing, grading papers, and herding cats, she reads, and when she does not read, she runs.
Maleah Stouffer - Design Editor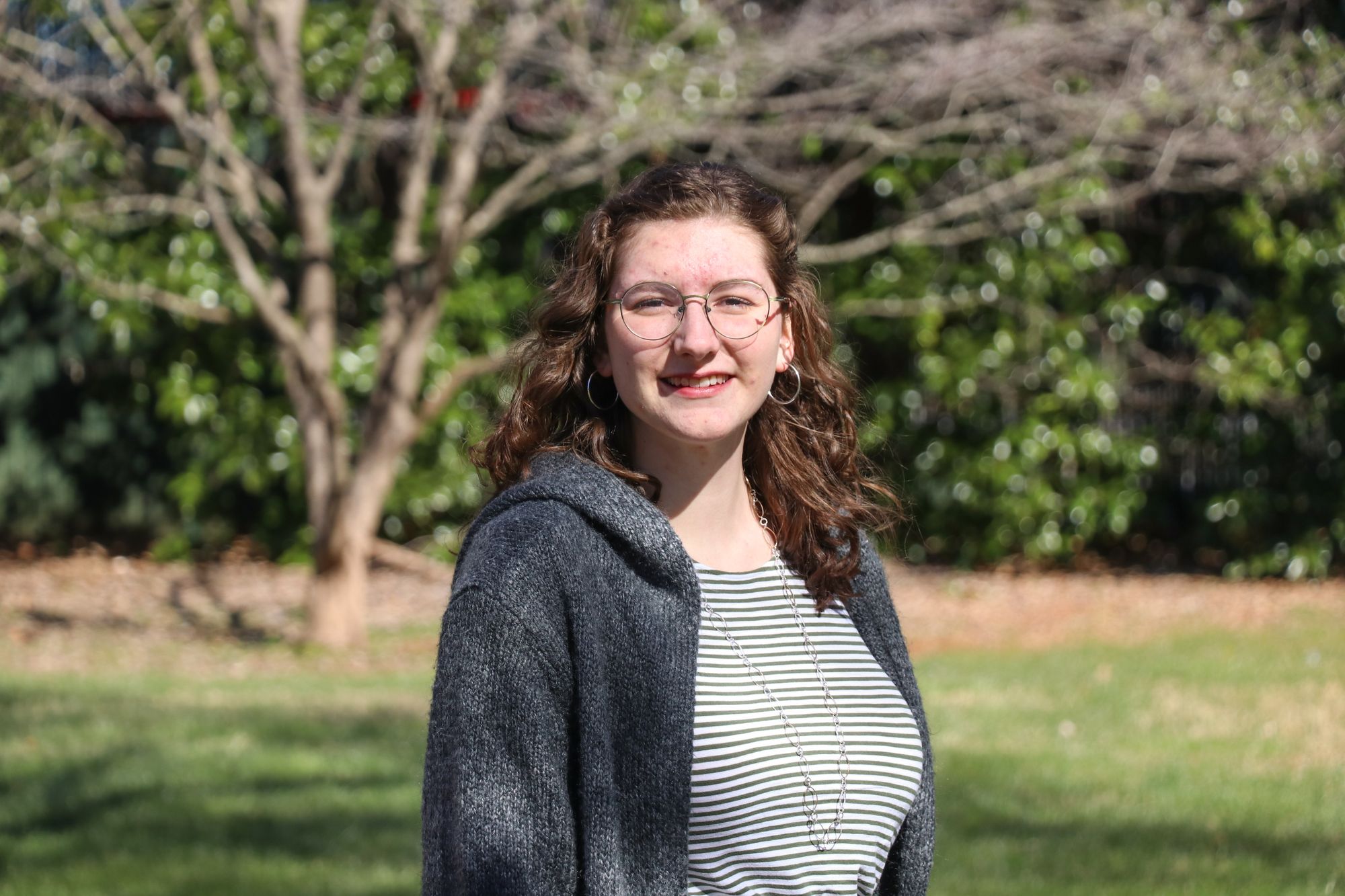 Maleah Stouffer is a senior from Berwick, Pennsylvania majoring in graphic design. She loves basketball and has played the sport for seven years. She also enjoys coffee and tea and has an ever-growing pen collection. One day, she would want to perhaps live in England and maybe own a tiny home as well. At the age of 13, she discovered a love of typography and hand-lettering. She hopes that one day she will be a freelance graphic designer. Maleah is excited to serve on the Inkwell team and use her skills to help create something both visually and literarily beautiful.
Kira Thompson - Staff Writer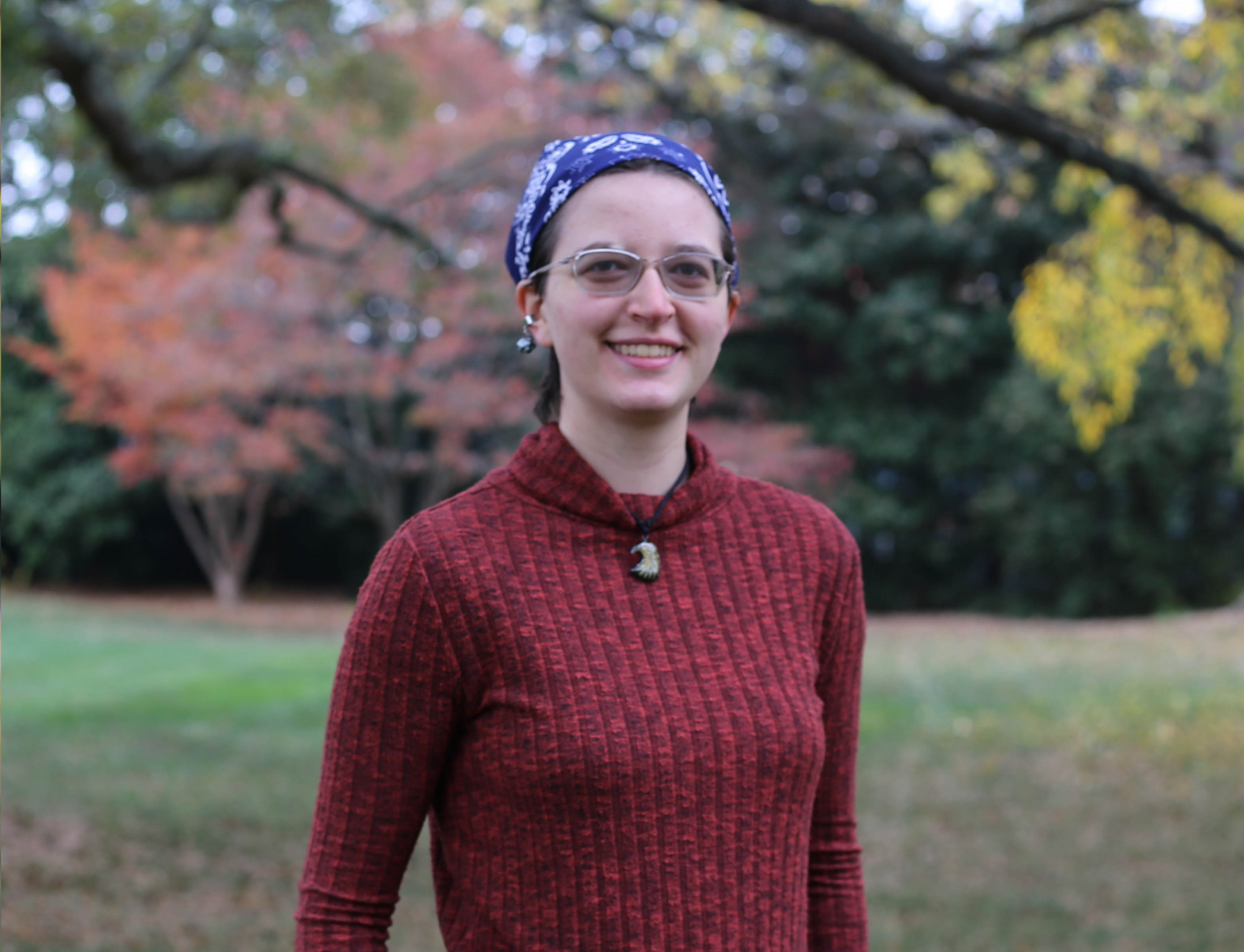 Kira Thompson is a junior English major from Atlanta, Georgia. Her mother fostered a healthy love of reading, and she discovered a love of writing in middle school. Since then she's been telling as many stories as she can, usually in the form of short fiction stories. She enjoys a variety of genres, especially fantasy, sci-fi, and gothic horror, along with an indulgence of fanfiction. Whatever she's doing, she's always on the lookout for a good story, whether it be in a book, movie, play, or song. She hopes to get a job with a Christian media company like Majesty Music or Angel Studios.
Vivian Waite - Staff Writer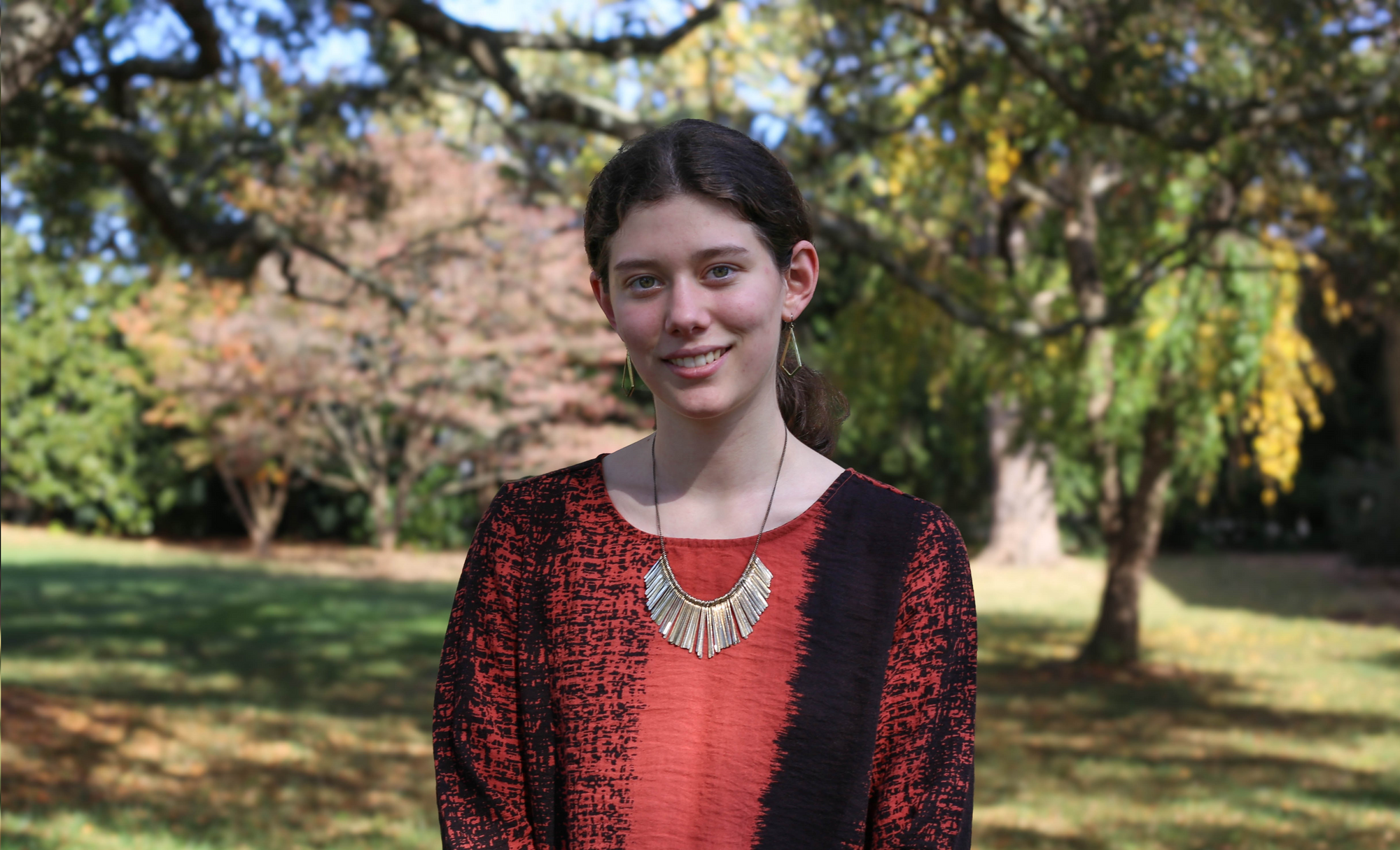 Vivian Waite, a junior English major, has always had a passion for writing stories. As a child she would spend hours creating stories using her toys, stuffed animals, and imaginary creatures. Her favorite genre is fantasy, which she views as a way to teach her readers timeless truths in a fun way. She uses her imagination to tell others of the true God of the Bible. Vivian also loves poetry. From contemplations to prayers and praises, she strives to use her poetry in a way that glorifies God. Vivian is attending BJU with the goal of improving her writing skills for the purpose of one day becoming a professional writer. She believes that God gave her an imagination for a reason, and she desires to use it to the best of her ability for Him. During her free time, Vivian also enjoys playing the piano and harp, drawing, reading, and spoiling her dog—a brown Labrador named Major.
Dawson Walker - Staff Writer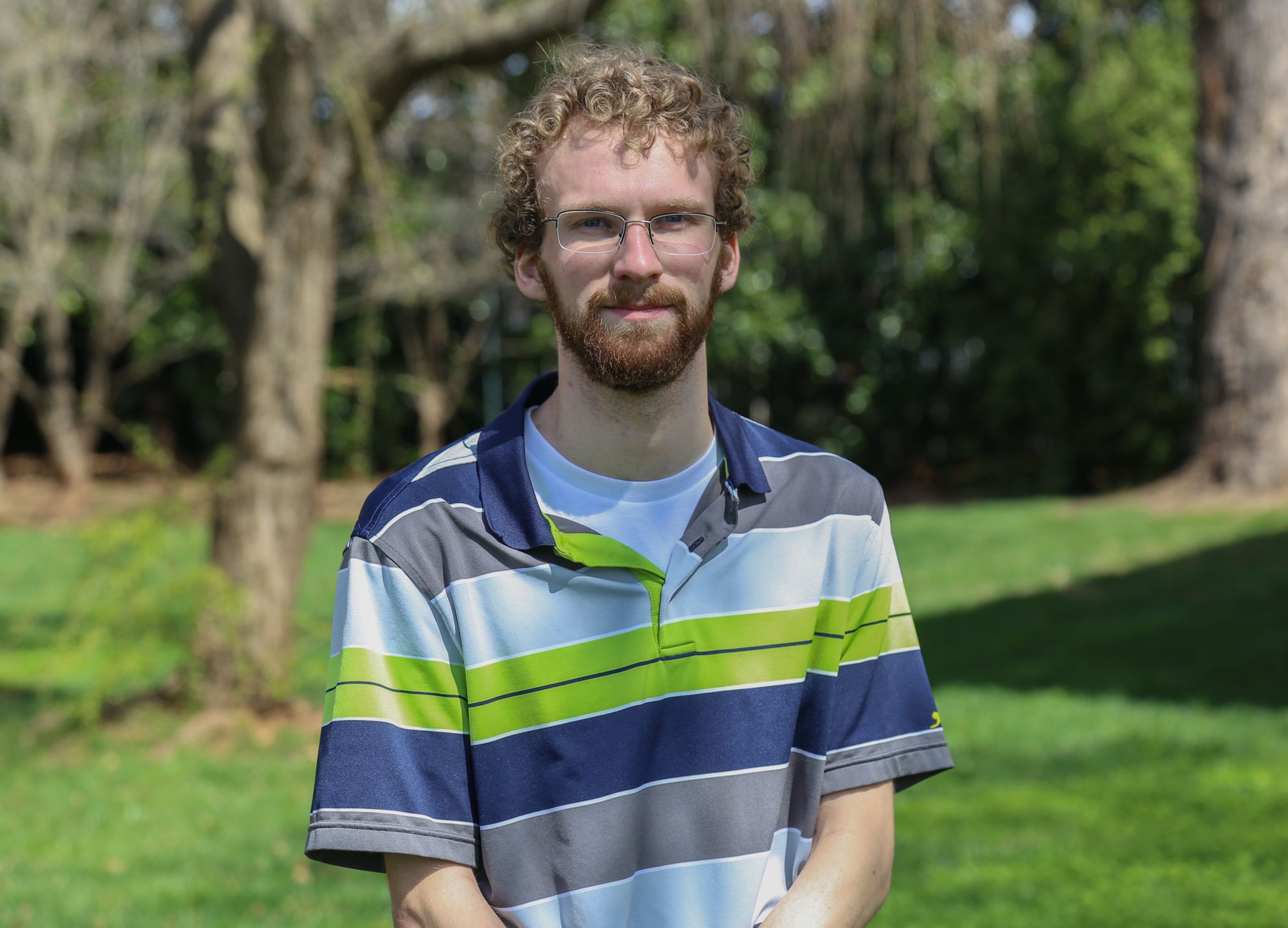 Dawson Walker is a senior from Greenville, South Carolina, majoring in Creative Writing. From the wee age of seven, when his mother gave him his first novel, he has voraciously consumed every story he could get his hands on, from novels to comic books. His desire to create stories of his own comes from his undying love of reading. When he is not reading, writing, procrastinating on homework, or staring at his bookshelves for no discernable reason, Dawson is likely found taking a nap in his room. If you do see him wandering outside his natural habitat, please kindly steer him back toward the nearest library.